Review: Laneway Festival 2017 - NZ highlights!
Review: Laneway Festival 2017 - NZ highlights!
Yesterday was one of our favourite days of the year, marking Laneway Festival's first ever show at the brand new venue of the Albert Park precinct - where we got to spend our day with the likes of Glass Animals, AURORA, Julia Jacklin + so many more.
We've rounded up our 10 favourite things about the day below (and it was hard to just choose 10) - so read on for our thoughts…
#10. THE SPACE! Getting from stage to stage was a breeze compared to previous years at different sites. The new site of Albert Park spreads over the park and into the University of Auckland (with the Thunderdome Stage being next to the University library). This made it easier for everyone to move around stages for different artists, rather than getting stuck in a certain spot - ideal.
#9. The new site also had a splendour of trees and shade everywhere, meaning you could sit and watch a band and not have to stress about sunburn or heat stroke.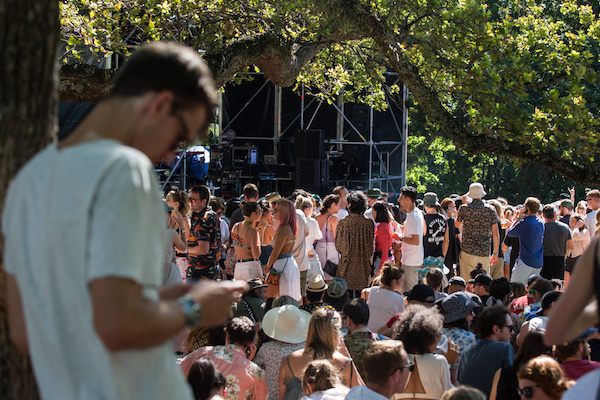 #8. A late addition to the Laneway line-up, seven-piece King Gizzard And The Lizard Wizard couldn't be missed - their distinctive psychedelic rock echoed throughout the park, and the band's enthusiasm was clear.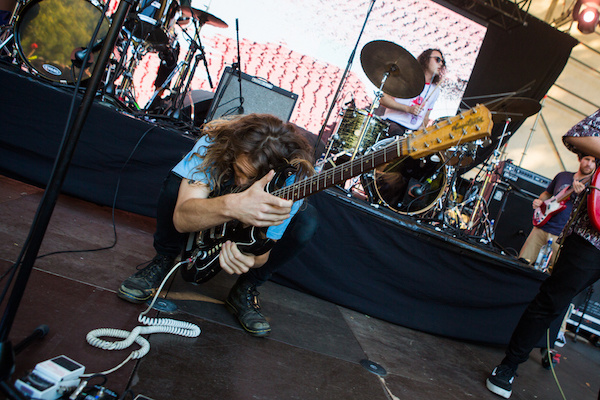 #7. A 'Best Dressed' award goes to Flight Facilities - whose very in-theme outfits delighted their fans for their first ever appearance in New Zealand.
 
#6. The Rotunda Stage was probably our favourite stage of the day - with ample space + shade for people to watch bands from any angle (+ our faves Glass Animals and AURORA playing that stage).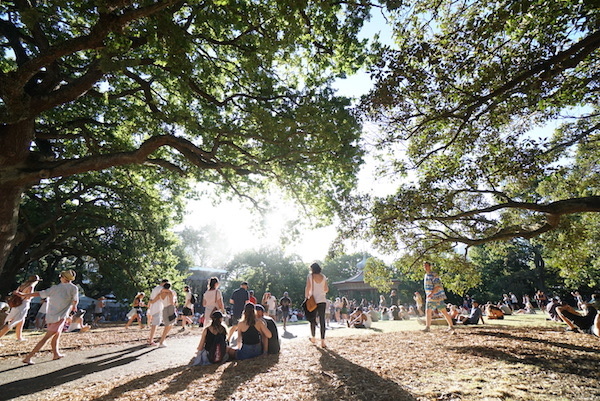 #5. Julia Jacklin's voice stunned the punters who got to Laneway early on in the day - with songs like 'Pool Party' and 'Don't Let The Kids Win' being the perfect soundtrack to kick off the beautiful afternoon.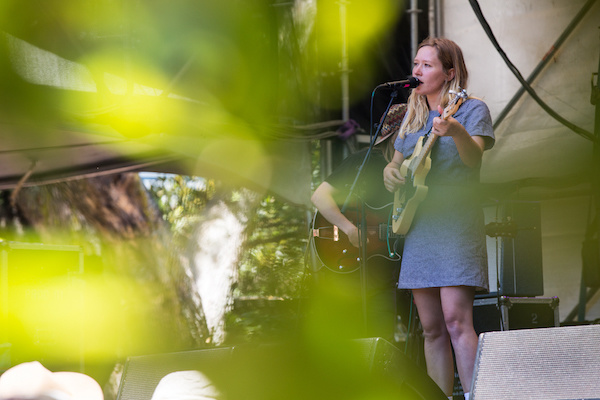 #4. AURORA is something of a magical creature - and her album 'All My Demons Greeting Me As A Friend' is a reflection of this. Live, her album is brought to life, with highlights 'Conqueror' and 'Warrior' showing her fantastic stage presence.
#3. Headliners Tame Impala deserve a whole point just for their confetti. Not only is the confetti biodegradable (go Tame!), it happened not once, not twice, but four times during the show - 'Let It Happen', 'It Feels Like We Only Go Backwards', and twice in 'New Person, Same Old Mistakes', making the show feel like a never-ending party.
#2. Their set also deserves a whole point in itself, because as usual, Tame Impala know how to put on a show. Playing for a whole hour at the end of the night on the Princes Street Stage saw most of the Laneway-goers crowding the whole street. 'The Less I Know The Better' has always been a live favourite, with the crowd screaming "Fuck Trevor!" along with frontman Kevin Parker, as well as singalongs ensuing in 'Eventually' and 'Elephant'. With the band set to go on hiatus for a little while, the chance to see them last night was a special moment for everyone.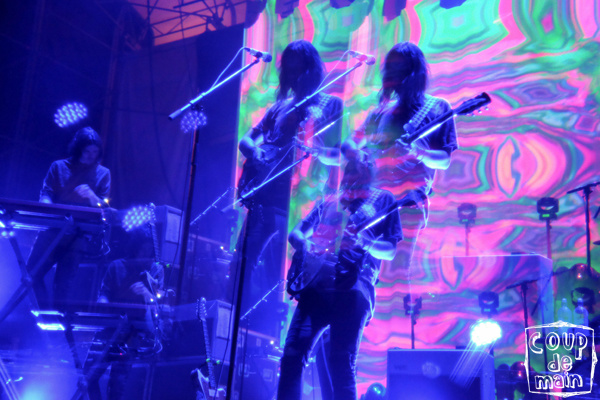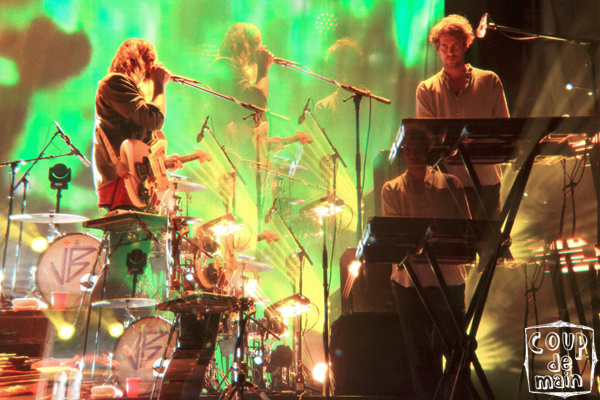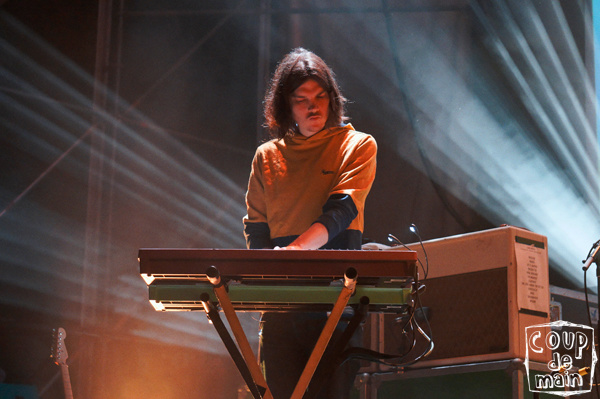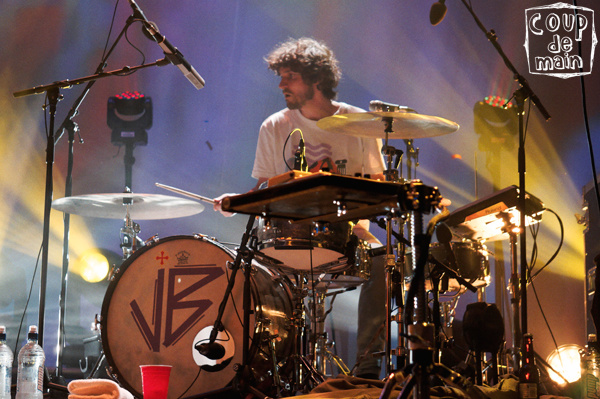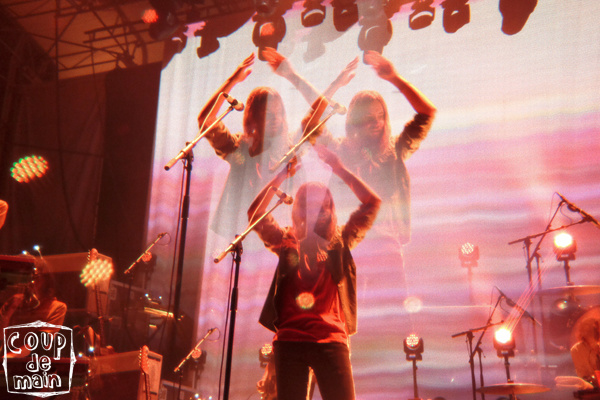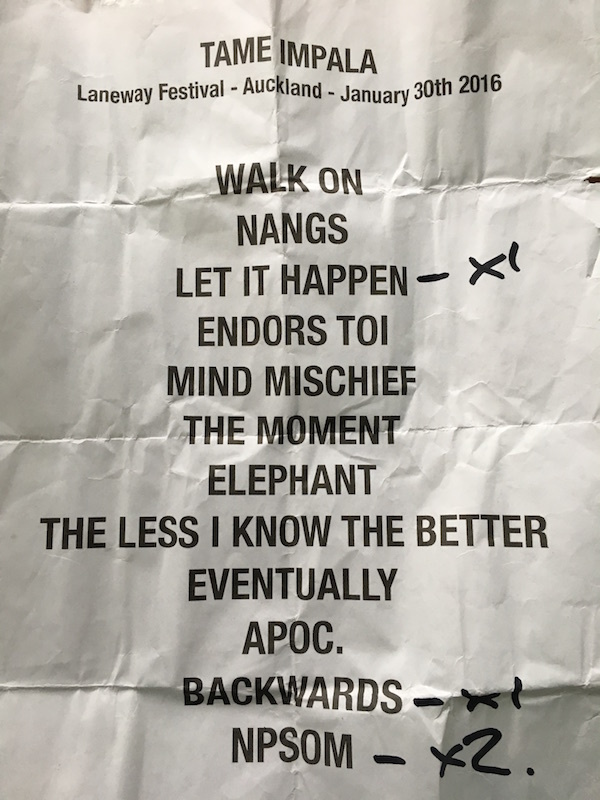 #1. Anyone who was at the Rotunda Stage between 7.30pm-8.15pm will know what we're talking about when we say that Glass Animals were the highlight of the entire festival. Their set was a mix of old and new, their first album 'Zaba' and new album 'How To Be A Human Being' - both equally known by the masses, who sung along to each and every word that came out of frontman Dave Bayley's mouth.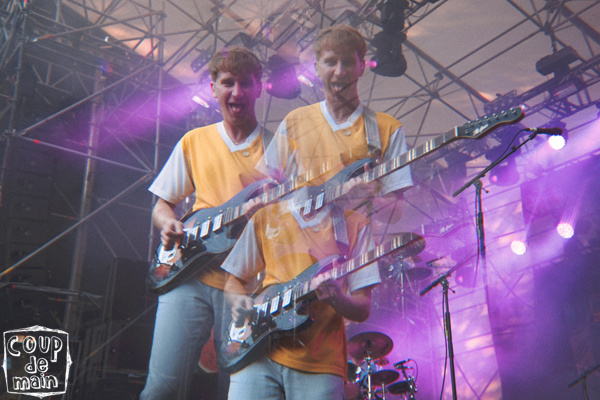 His live vocals are flawless, and the band's entire on-stage energy were unparalleled, with Edmund Irwin-Singer and Drew MacFarlane clearly thrilled by the huge turnout for their set. Closing with 'Pork Soda', the band had everyone singing that pineapples were in their head - and after their performance, Glass Animals were definitely in everyone's head.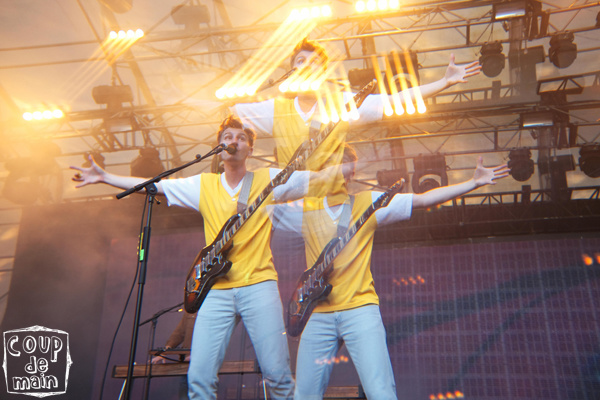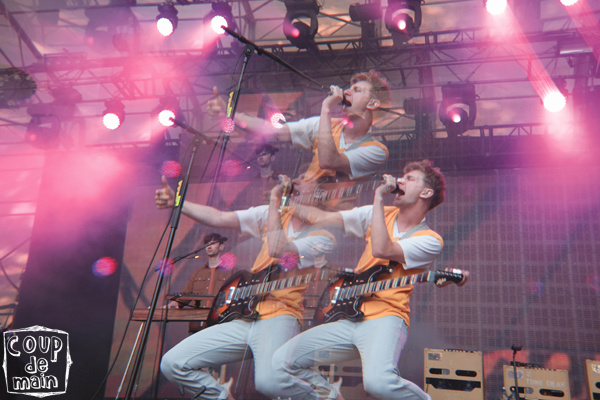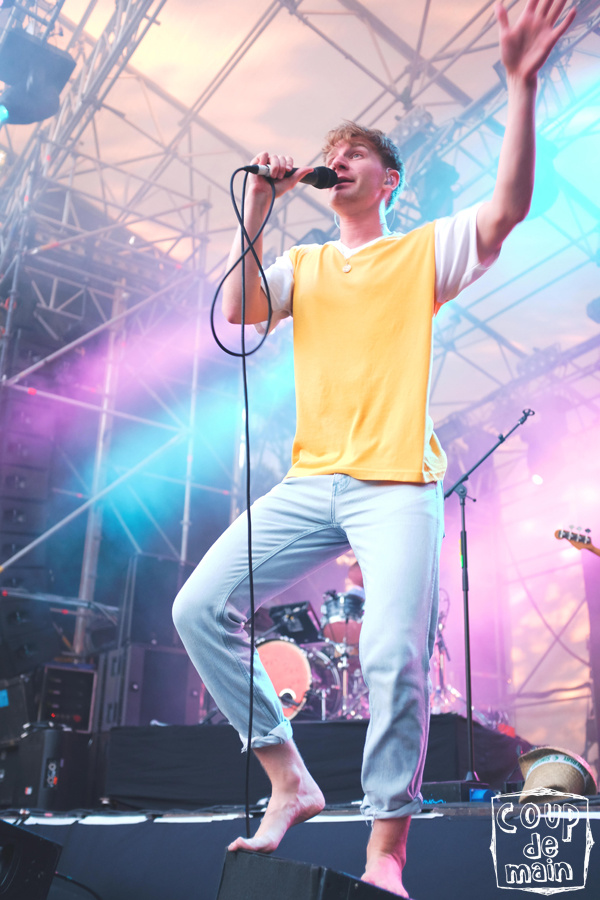 Load next