Laneway Festival moves to Albert Park!
Laneway Festival moves to Albert Park!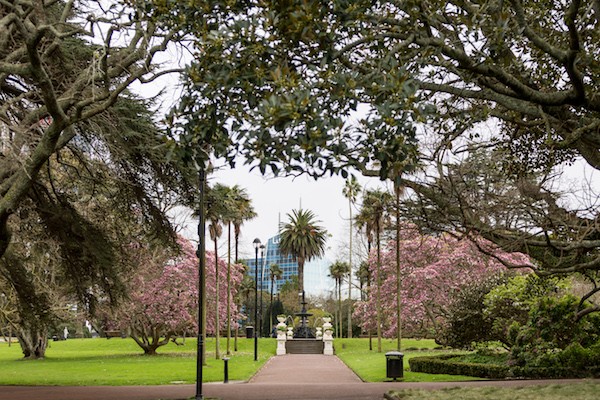 Ahead of Laneway Festival NZ's highly anticipated reveal of their 2017 line-up, they've now announced that their "dream location", Auckland's Albert Park, will be their home next year.
Festival co-promoter Mark Kneebone says he is ecstatic that Laneway will be held at the location organisers had their eye on when first bringing the festival to Auckland in 2010.
"Laneway Festival is as much about the environment as it is about the music and this new site allows us to deliver everything we know our guests need for a great festival experience - much more space, four individual stages in the park and on the surrounding streets, a bigger range of bespoke food and bar options, and of course the abundant grass and shade that Albert Park offers."
"We've been working with Auckland Council and the Mayor's Office for the past 12 months to make sure we have the best possible inner-city location and we are all relieved and excited it has come together," Kneebone adds.
"The new site is 70% bigger, but despite the increase and for comfort's sake we are keeping the crowd capacity the same. Music fans can come and hear some of the most exciting music acts on the planet, have plenty of space to relax in the shade under the beautiful trees and have a really amazing day."
And about the stages specifically, the official word is: "Laneway Festival's new Auckland home welcomes you to a beautiful new era with two stages in the lush and spacious Albert Park, the main stage on Princes Street and the Thunderdome finally gets more space down the laneway-like Alfred Street. There'll be more of all the good things - space, shade, grass, boutique bars and Auckland's best street food."
Can't wait for the line-up announcement next week on Wednesday!
Load next