Interview: 2018 Must-Know - Jessie Reyez
Interview: 2018 Must-Know - Jessie Reyez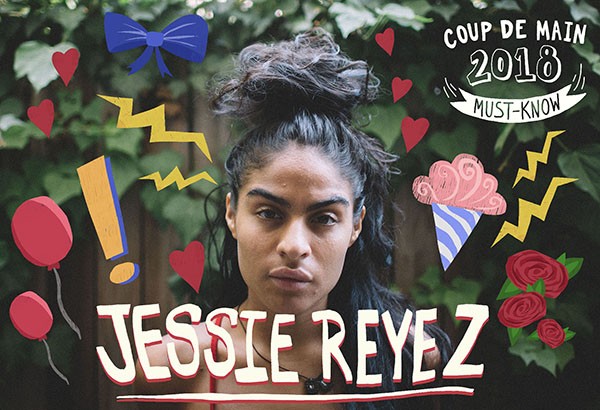 With one of the most distinctive voices we heard in 2017, and one of the best EPs of last year (I'm looking at you, 'Kiddo'), Jessie Reyez had a killer 2017. Her 'Gatekeeper' song and accompanying film told an autobiographic account of assault and power struggles within the music industry - told through the brave lens of Reyez herself, who took a horrific experience and turned it into a formative piece of art.
Her EP highlight 'Great One' sees Reyez boldly proclaiming her goals - "I wanna make a million dollars" - and having since released several standalone singles in the form of 'Cotton Candy' and 'Phone Calls', Reyez doesn't show any signs of slowing down anytime soon.
MUST-LISTEN: 'Great One', 'Figures', 'Gatekeeper'.
YOU WILL LIKE, IF YOU LIKE: Sabrina Claudio, Billie Eilish, Jorja Smith, Bibi Bourelly, Julia Michaels, Khalid, Jessie Ware, Alessia Cara… and proving everyone wrong who ever doubted you.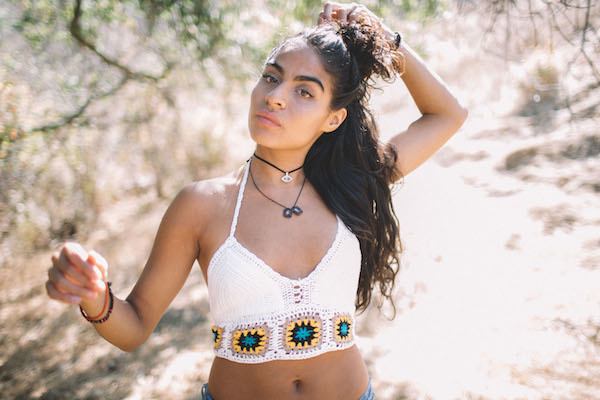 COUP DE MAIN: I think my favourite lines on the entire 'Kiddo' EP come from 'Great One' where you sing, "Everything is nothing without you," that song is so beautiful. Do you think success is only best, when it's shared with others?
JESSIE REYEZ: Thank you. Yes. Alone it's worthless.
CDM: What, to Jessie Reyez, is success?
JESSIE: Success is dying a legend. Success is making my family proud. Success is positively affecting the lives of millions of people. Success is accomplishing all of that and being able to sleep at night - as in, being at peace with yourself.
CDM: 'Colombian King & Queen' seems really personal to you - what was the story behind that track? Was it your parents on a phone call?
JESSIE: I was working away from home - I think I was in L.A. and it was the second year in a row I wasn't spending my birthday with family. I missed their call and when I got to it, it was like opening a sonic treasure.
CDM: Your songwriting feels so honest, and so genuine throughout every song you've released. Is writing from the heart an important part of the Jessie Reyez process?
JESSIE: Yes. I feel like if I'm not honest, it doesn't hit right. If I'm not honest, I'm a phony.
CDM: How does your songwriting process work?
JESSIE: It's just a matter of vibe/freestyling and jamming by myself or with whoever I'm fortunate enough to work with. At one point something comes out - a melody or a lyric that feels potent - and then I know to follow that rabbit.
CDM: Do you write your lyrics specifically for the songs, or do you write poems or prose and then evolve them into song-form?
JESSIE: I write lyrics with the music. I used to write poetry, but after I started songwriting it felt like home to combine those.
CDM: Are 'Phone Calls' and 'Cotton Candy' lifted from an upcoming release?
JESSIE: I don't know man :)
CDM: What stage are you at with the Jessie Reyez debut album?
JESSIE: Working - been working.
CDM: Lyrically, what's your favourite song that you've written?
JESSIE: I'm not sure. Might be a tie between 'Figures' (Priest and the Beast + Shy Carter) or 'Gatekeeper' (Will IDAP).
CDM: You were a part of Toronto's The Remix Project when you were first starting, a nonprofit for encouraging creativity. Do you think it's important to make music, and have the ability to learn about making music accessible for every type of person, regardless of age, income, gender, etc?
JESSIE: Yes, I think it's very important to make all of that accessible to everyone. Suppose you don't have any help and you are starting from the bottom - traditional school isn't always the best asset because unfortunately when you are entering a creative field it is rare that there is a 'blueprint' provided to find success (vs. a lawyer or doctor). That's why I think the mentorship and first-hand experience and stories of failure and resilience is crucial to anyone looking for help.
CDM: What do you think is the difference between a good song and a great song?
JESSIE: A good song may matter today, but in 60 years will it matter? Will your great great grandkids sing it? I think the test of time makes a great song.
CDM: At what age did you write your very first song ever, and what was it about?
JESSIE: I think I was 9 or 10 and it was about not growing up too fast. Influenced by TLC's 'Waterfalls'.
CDM: What do you hope for people to take away from listening to your music?
JESSIE: I hope they take away feeling like they have an alliance - a shared emotion - and intimacy with someone they've never met.
CDM: What's on your bucket-list?
JESSIE: A few Grammys, a farm for my dad, and an orphanage named after my mother.
CDM: If J.E.S.S.I.E. was an acronym, what would each letter stand for?
JESSIE: Lol.
Juxtaposing.
Eeeeediot.
Send help.
Same kid forever.
If I could talk to God.
Everybody wins.
CDM: You're one of our 'must-know' artist picks for 2018... who are yours?
JESSIE: Princess Nokia - I'm a stan.
CDM: If you were a country, what would be your national anthem?
JESSIE: ScHoolboy Q's 'Collard Greens'.
CDM: Can we hope to see you down in New Zealand for a show sometime soon?
JESSIE: Hell fucking yeah :)
Jessie Reyez' 'Kiddo' EP is out now - click here to purchase.
Watch the 'Great One' music video below…
Load next