This is a Harry Styles x Love On Tour 2021 round-up.
This is a Harry Styles x Love On Tour 2021 round-up.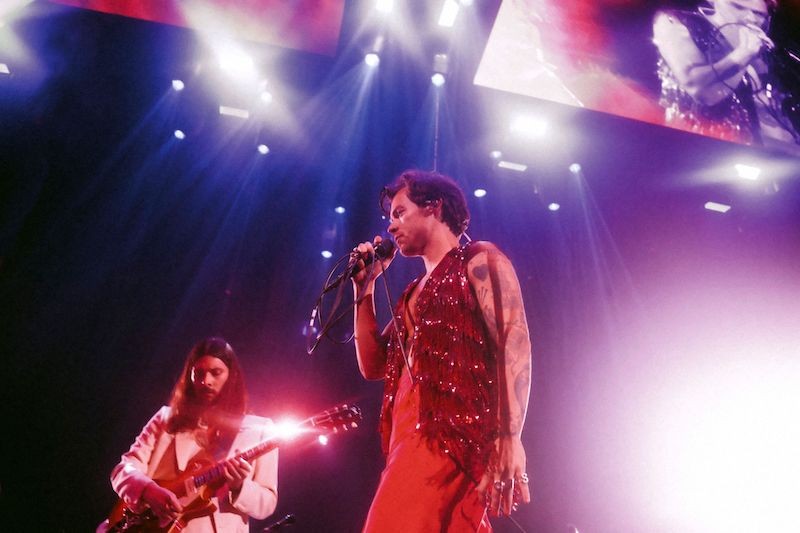 Our beloved, Harry Styles, has just kicked off his Love On Tour in Las Vegas this past week. He'll be touring all across North America 'til November later this year. Since it's been so long without seeing Harry on a stage, we thought we'd round up some of the best bits of this 2021 tour so far.
Harry has three new band members that have joined him for the tour - Niji Adeleye, Elin Sandberg and Pauli the PSM. 
It also, of course, wouldn't be a Harry Styles tour without killer custom Gucci outfits, and these are some of the looks we've been graced with so far.
As always, Harry tour means endless endearing on-stage moments. 
The setlist goes through the entirety of 'Fine Line' (minus 'To Be So Lonely', rest in peace) and even throws in some songs from his first self-titled album 'Harry Styles', and One Direction's 'What Makes You Beautiful'. 
The merchandise this tour is completely brand new and Love On Tour themed with a motif of rabbits and checkerboard throughout. 
Load next