Watch: Haim debut a Haimukkah song.
Watch: Haim debut a Haimukkah song.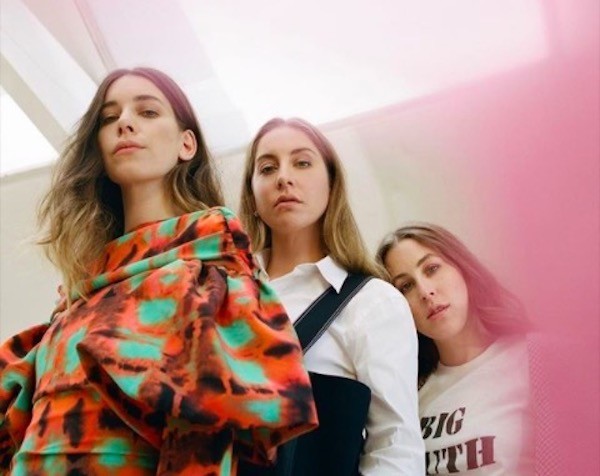 Haim are celebrating the beginning of Hanukkah by posting some of their very own 'Haimukkah' song - the follow-up to their cover of Adam Sandler's 'Chanukah Song', which they performed in session for BBC Radio 6 back in 2012.
Below is the 'Haimukkah' song, which features references to dreidels, latkes, and Manischewitz - with the chorus repeating, "Light me up like I'm a menorah."
The band also got in the festive tradition at a recent Spotify event, performing some of 'The Most Wonderful Haim Of The Year', and some of Sandler's own 'Chanukah Song' again:
And here's that 2012 performance:
P.S. Read our latest interview with Haim here.
Load next