Watch: Brie Larson is the 4th Haim sister.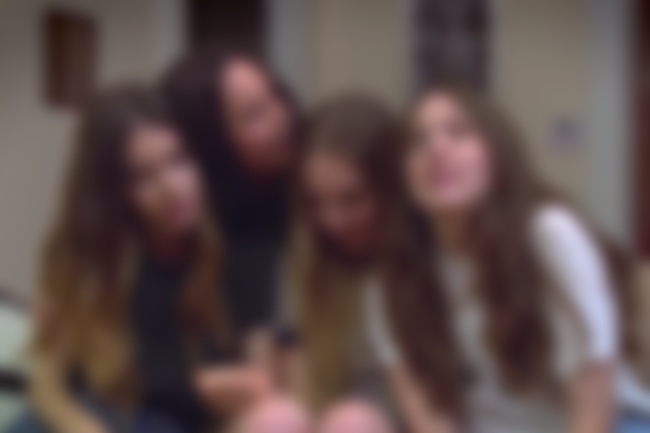 To promote Haim's upcoming new album 'Something To Tell You' (out July 7th), actress Brie Larson has teamed up with the sisters for a Funny Or Die skit, during which it's revealed that she is actually the 4th Haim sister, Frime Haim.
Watch the reveal of 'Frime Haim' below...