Must-listen: Gracie Abrams' new song 'Alright'.
Must-listen: Gracie Abrams' new song 'Alright'.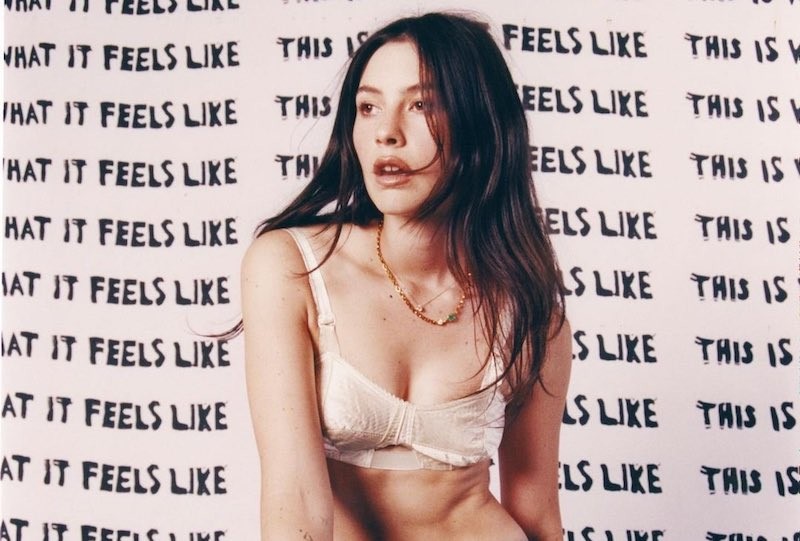 Ahead of the release of her new project 'This Is What It Feels Like' (out tomorrow), Gracie Abrams has today shared a new song, 'Alright' - telling fans: "And I say this with love, surprise bitches."
About the new song, Abrams told Zane Lowe on Apple Music that: "I really wanted to make a song that felt tonally reflective of the way that my mental health felt at the time, which was just, unfortunately, that darker, scarier, more intrusive thoughts started feeling very casual, and almost like you could just sway along with having those thoughts on your mind. I felt like I've written sad songs in the past that feel grim, but this one, the production and the arrangement just felt more accurate to the way that my brain was operating at the time."
Abrams also discussed with Lowe how her relationship to songwriting has evolved: "I think honestly, it's changed a lot. I feel like right now, as of the past month, honestly, I'm in probably the best place that I've been in my adult life, just emotionally, and that's been super fascinating for my writing because I've definitely leaned on songwriting as a tool for when I'm not feeling great. And right now, to be putting this music out into the world that I wrote when I had not yet taken care of myself. I'm in this very odd, reflective place, just because the songs that are coming out now feel so recent and relevant, but also like a past life version of myself, despite the fact that they're new for everybody else. So it's cool for me. I feel lucky that I got around to working on them and to have worked with everybody that I did on this stuff, that my collaborators on this project were super patient and amazing and felt like different versions of therapists. Because obviously, when you're dumping all this stuff to another version, you had to be careful and sensitive, and they were all very kind and receptive to the process."
And how music is an outlet for her: "Music for me has been where I've been able to process those highs and lows. And so I'm really grateful for that, because I know that like that's an outlet that I know that not everybody feels like they have. And to know that that's mine is really lucky, but I also, I think I said this like last time we spoke, but I just never want to make the same thing twice. And I am more so aware of that thematically right now as I'm here making the next batch is just stepping outside the self hate, because then it's just a lot more interesting and pleasant, I think."
Listen to 'Alright' below...
Load next