Win: BurgerFuel's new V8 Vegan and V-Twin burgers.
Win: BurgerFuel's new V8 Vegan and V-Twin burgers.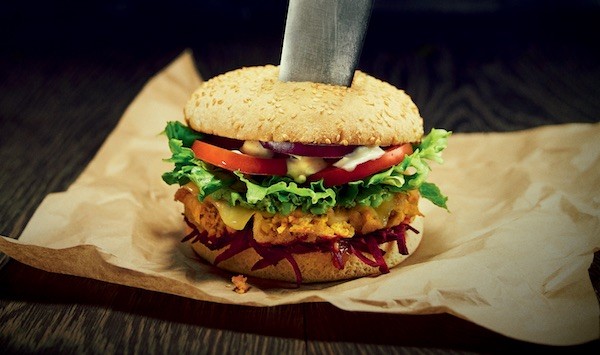 In very exciting burger-related news, BurgerFuel have announced the launch of two new burgers on their menu, to cater for vegetarians and vegans in a number of options.
The 100% vegan burger includes crumbed pumpkin, carrot, chickpea and ginger bites, and is now joined by vegan provolone cheese, miso pea mash, and a special BurgerFuel Vegan Aioli.
And the V-Twin burger is an upgraded vegetarian burger containing a mushroom, kumara and sunflower seed patty, with 100% vegetarian melted cheddar, truffle infused mascarpone, sweet plum sauce, free range aioli, salad and relish.
We've got 10 burger vouchers to give away so you can experience these new burgers - find out how to enter below…
HOW TO ENTER:
1. Follow @coupdemain on Twitter and 'like' Coup De Main on Facebook for all your food updates and news:
twitter.com/coupdemain | facebook.com/coupdemainmag
2. Tell us why you want to win a BurgerFuel voucher.
Make sure you're following Coup De Main on Facebook [HERE] and Twitter [HERE] for all the latest updates and competition announcements!
Load next