Style profile: Este, Alana and Danielle Haim!
Style profile: Este, Alana and Danielle Haim!
Haim, a.k.a. our most favourite girl-band in the world right now, not only shred on the guitar and have the best sister three-part harmonies around, but they also ooze cool and dress like the raddest rocker girls around.
If you haven't taken a second look at your wardrobe yet to check that you have an excessive amount of denim and leather, then you obviously aren't on the same page as the California sisters. Never fear! After this post you will most definitely be running to a [second-hand] store to grab the Haim blue and black uniform.
Since the girls are totally into thrift shopping, we put together a few of our Auckland second-hand store suggestions...
#1 Savemart: a store is closer and more awesome than you think! Owning the business when it comes to second-hand clothing, make sure you have a bit of time on your hands and head down to your closest Savemart... where second-hand clothing also goes for second-hand prices.
#2. Vixen: You will find some absolute treasures in this trove, which can be found on the right-hand side past the entrance of St. Kevins Arcade [Karangahape Road].
#3. Salvation Army: Often you'll find bargains among these Salvo stores.
#4. Peachy Keen: Located in Real Groovy on Queen St, this second-hand and vintage store is a good option to find some epic leather and denim pieces.
#5. Tatty's: On Ponsonby Road or High Street, this store is a more expensive option with designer labels, you're at least bound to buy wicked items that will last.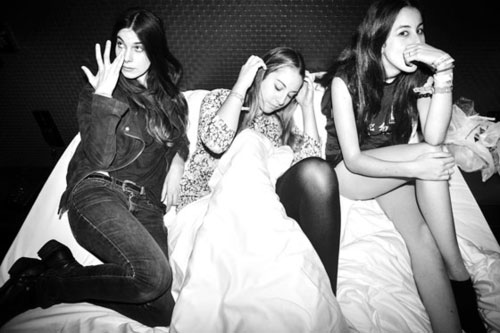 DANIELLE HAIM: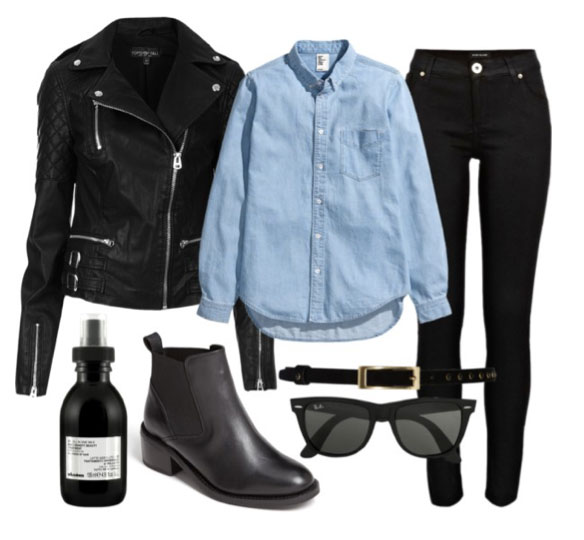 'Topshop' Biker Jacket | 'H&M' Denim Shirt | 'River Island' Black Jeans | 'Davines' Milk [hair-product] | 'Topshop' Chelsea Boots | 'Ray Ban' Wayfarer | 'Temperley London' Black Belt.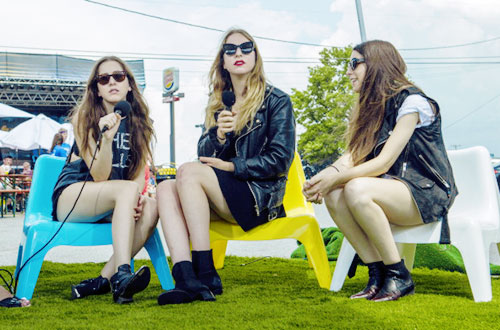 ALANA HAIM:
'Opening Ceremony' Varsity Jacket | One Direction Merchandise Raglan T-shirt | 'Calvin Klein' Chelsea Boots (Alana picked up a pair from a thrift store, true story) | 'Cry Baby Presents' Kilt - purchase HERE.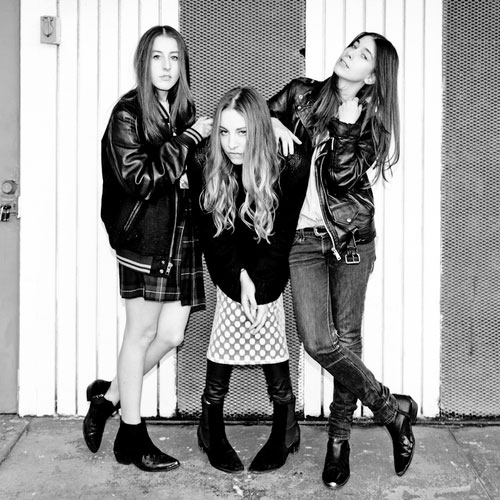 ESTE HAIM: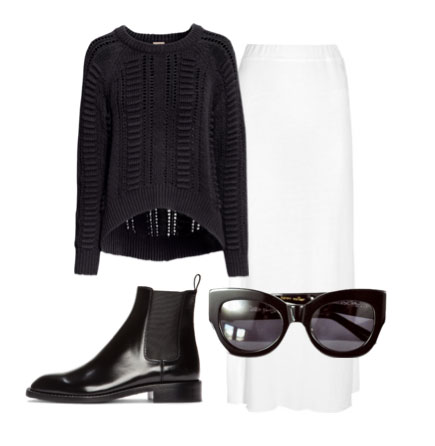 'H&M' Black Knit Pullover | 'James Perse' Long White Skirt | 'Saint Laurent' Chelsea Boots | 'Karen Walker' Northern Light Frames.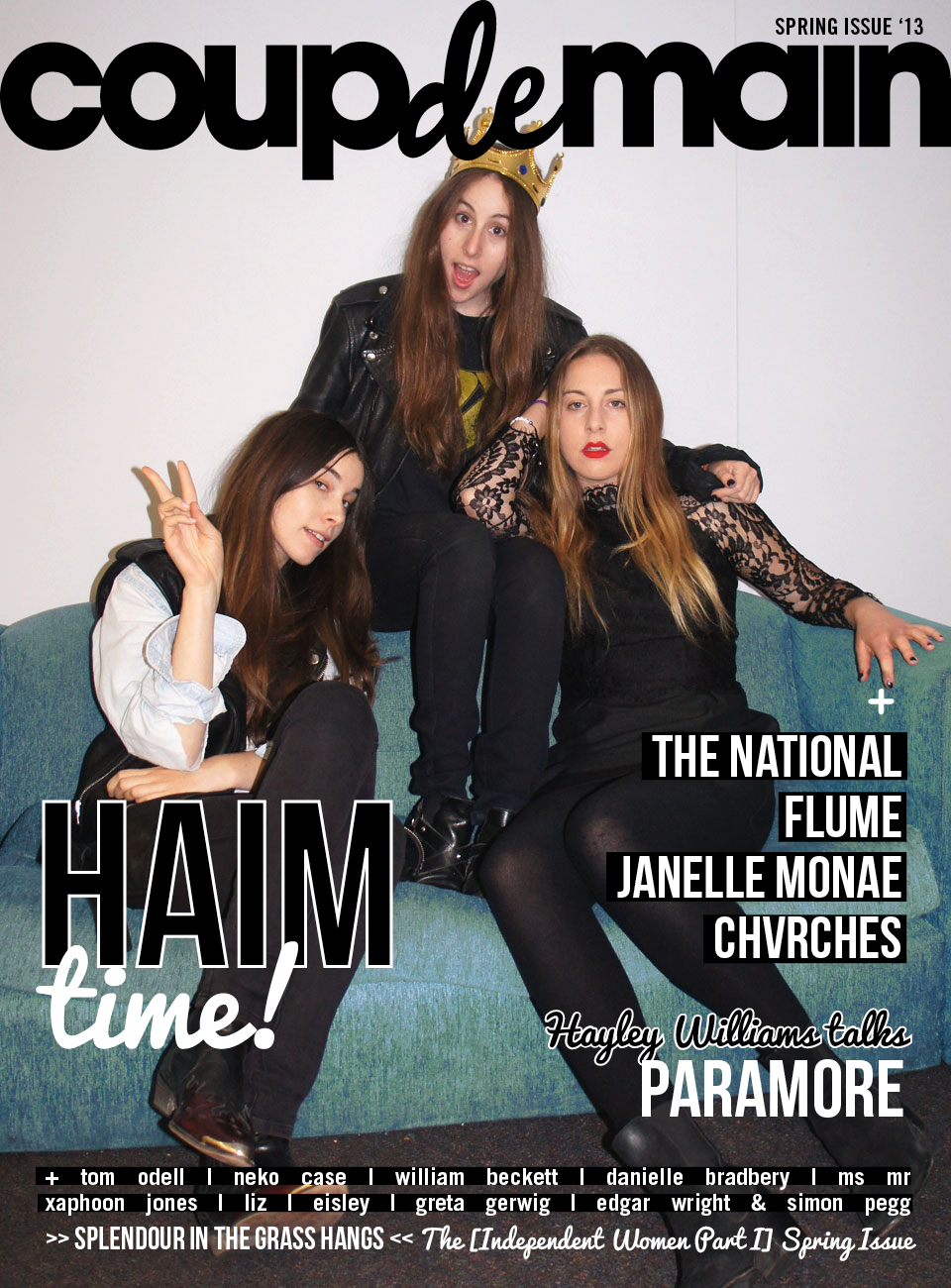 Click HERE to read CDM Issue #9 for free.
P.S. HAIM ARE COMING TO NEW ZEALAND IN JANUARY TO PLAY LANEWAY FESTIVAL 2014! Enough said. I'm so excited I won't be able to sleep for the next four months.
REAL-LIFE HAIM TIME IS FINALLY COMING TO NZ!
Click HERE to check out the full line-up for Laneway '14.
HAIM's debut album 'Days Are Gone' is out now - featuring the singles 'Forever', 'Don't Save Me', 'Falling' and 'The Wire'. Click HERE to purchase on iTunes.
Watch Haim's 'The Wire' music video below...
Load next