Watch: Daisy Ridley and John Boyega rap about 'Star Wars'.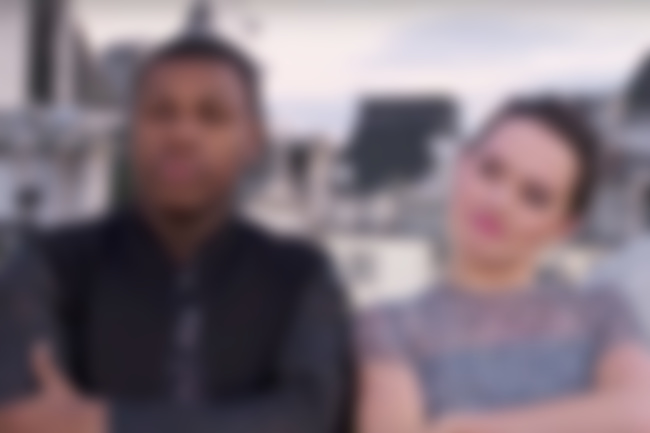 The two most adorable human beings to ever exist (a.k.a. Daisy Ridley and John Boyega) just got 1000x cuter. The 'Star Wars: The Force Awakens' stars created a fun little rap about their experiences on set for the film. With Boyega providing the beatboxing and Ridley spitting out the rhymes, you can't help but smile at not only the two cuties but also the clips of the some of the 'Star Wars' cast dancing off-screen.
"We all up in the desert and we filming Star Wars / Because of our diet we can eat no Mars bars / Because of the explosions JB (John Boyega) crawlin on all fours / Because of all the heat we can really make some s'mores"
Watch the rap below...