Emma Stone in talks to play Cruella de Vil.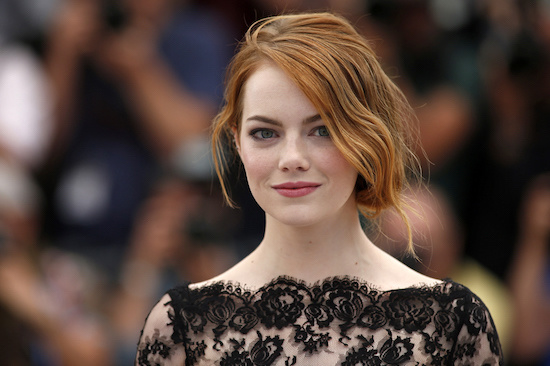 According to The Hollywood Reporter, Emma Stone has entered negotiations to portray Cruella de Vil in a live-action re-imagining of the '101 Dalmatians' character.
According to THR:
"Kelly Marcel is writing the script which is intended to be an origin story of the character. Aline Brosh McKenna worked on an early version of the script.
Andrew Gunn is producing. Kristin Burr and Jessica Virtue are overseeing for the studio."
Stone recently wrapped production on 'La La Land' (with Ryan Gosling) and will be filming 'Battle Of The Sexes' next with Steve Carell.