Interview: Erny Belle on her debut album 'Venus Is Home'.
Interview: Erny Belle on her debut album 'Venus Is Home'.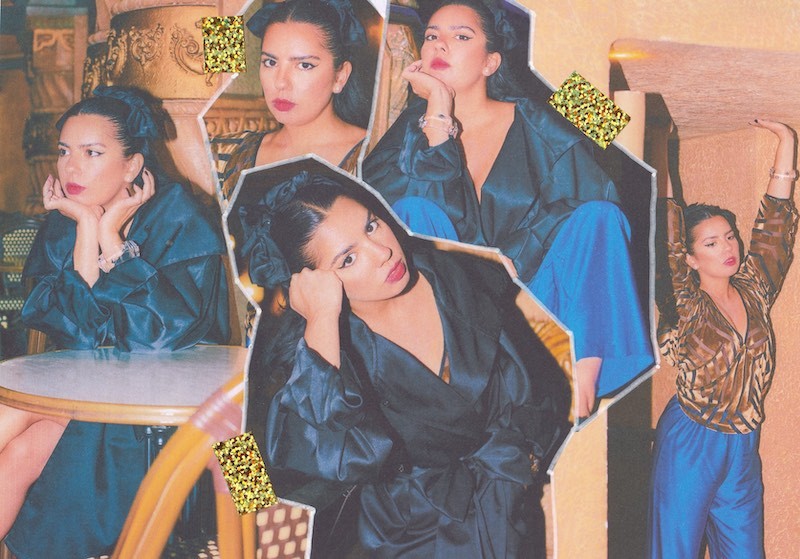 Home, whether that be the idea of it, or an actual place, is a complicated concept to Erny Belle (a.k.a. Aimee Renata) - and finding it in herself and in the slippery/cracking/crumbling world around her has been taken on as a duty of hers. She has and always will consider The Kaipara to be her home, proclaims 'Venus' as home in the title of her debut album, and describes writing her track 'Gone Fishing' about missing being a child in the home of her grandparents - spending time wondering if she'd ever own a home and have a family. 
Erny Belle is ready to close the chapter that is her debut album 'Venus Is Home' and looking now to her sophomore album, which she will be recording next month, and as one of our Must-Know artists of 2022, we couldn't be more excited to be releasing a zine all about her with the support of NZ On Air. 
We caught up with Erny Belle alongside the release of her Coup De Main x NZ On Air zine to chat about her relationship with the project, fantasising, and being a wrangler... 
COUP DE MAIN: You've once talked about a need for consistency - how do you deal with change? Is there something you find you can always grasp onto in times of change? 
ERNY BELLE: Probably, a bottle of wine. I don't think it's consistency I'm caught up about, just hope for longevity of times when the goings good, and you're with people you love. These days, I'm quite good at letting go.
CDM: Where does Aimee Renata end and Erny Belle begin? Is there crossover?
ERNY BELLE: Erny Belle wants to see the world, Aimee wants to be at home cooking dinner for someone with a glass of Pinot Noir. I write and Erny presents. But I'm still figuring it out, sometimes, I wonder.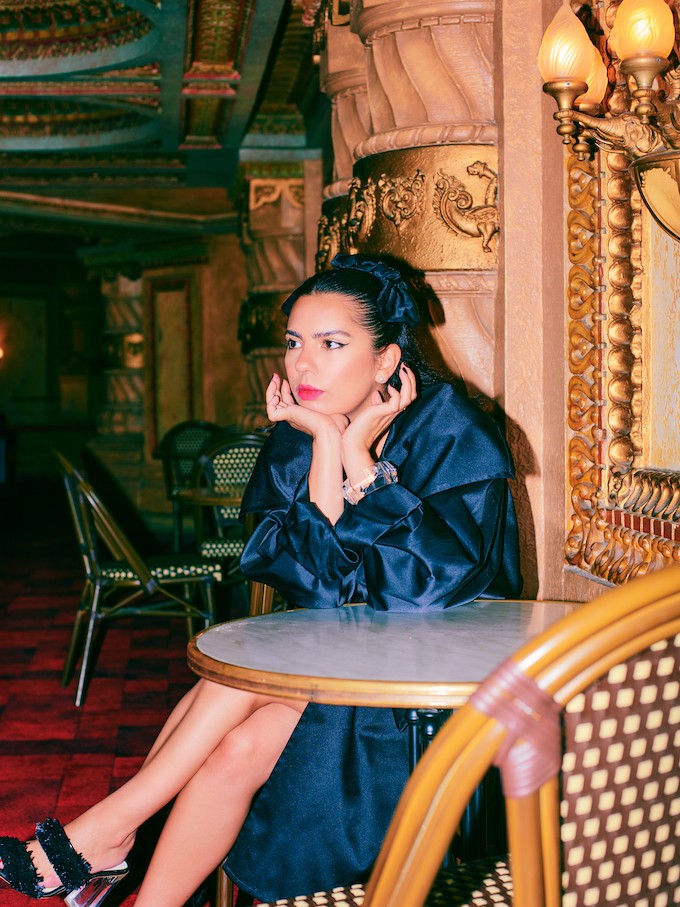 CDM: Where do you consider to be home nowadays? 
ERNY BELLE: Still and always will be The Kaipara. 
CDM: Now that the album has been out in the world for some time and you recorded it back in 2019, do you find your relationship with the project has changed? 
ERNY BELLE: As soon as it was released into the world my relationship changed with the project. It became a duty to nurture it by treating it like it's the paper and I'm the paper boy. I don't despise that, it's just part of the work in my case. I just get on with it. 
CDM: Do you have a favourite song from the record?
ERNY BELLE: Probably 'Hell Hole' because of the lap steel sound Rewi Mclay did to replace my guitar picking. It was easy to write, and the songs I enjoy most are the ones that pour out unexpectedly.
CDM: What does 'Venus Is Home' look like visually in your mind? Do you associate it with a certain colour, place, and/or smell?
ERNY BELLE: A sunset. 
CDM: What was running through your mind when you were writing 'Gone Fishing'?
ERNY BELLE: I had woken up from a dream about my Grandad and Grandma's home in Hamilton. It was haunting and I missed the feeling of being a child in their home. I was wondering if I could find that feeling again and whether I'd ever own my own home or have a family.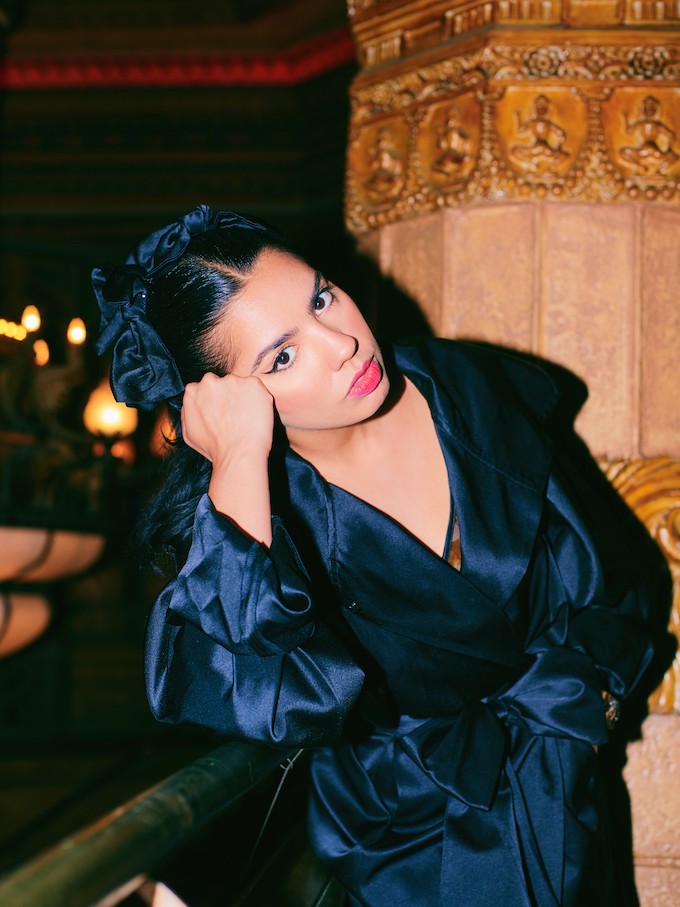 CDM: You also produced the record and mixed it with Morgan Allen - do you have any tips for people getting started in producing their own music?
ERNY BELLE: Morgan Allen who mixed the album and was the production engineer helped me shape the sound for this record. So finding the right person to work with, who is patient and understanding is important. I'm susceptible to being submissive to other people who may be more dominating with their ideas, in my state of creation, so being protective of yourself and who you share space with can be important. Trust your feelings. For me, the creation/recording process is like breaking in a wild horse. I have to get into a wrangler state of mind. So yeah, be a wrangler. 
CDM: When we talked last year, you said that a great song creates a world to fantasise about being in - is this still true? 
ERNY BELLE: Nah. I just enjoy fantasising.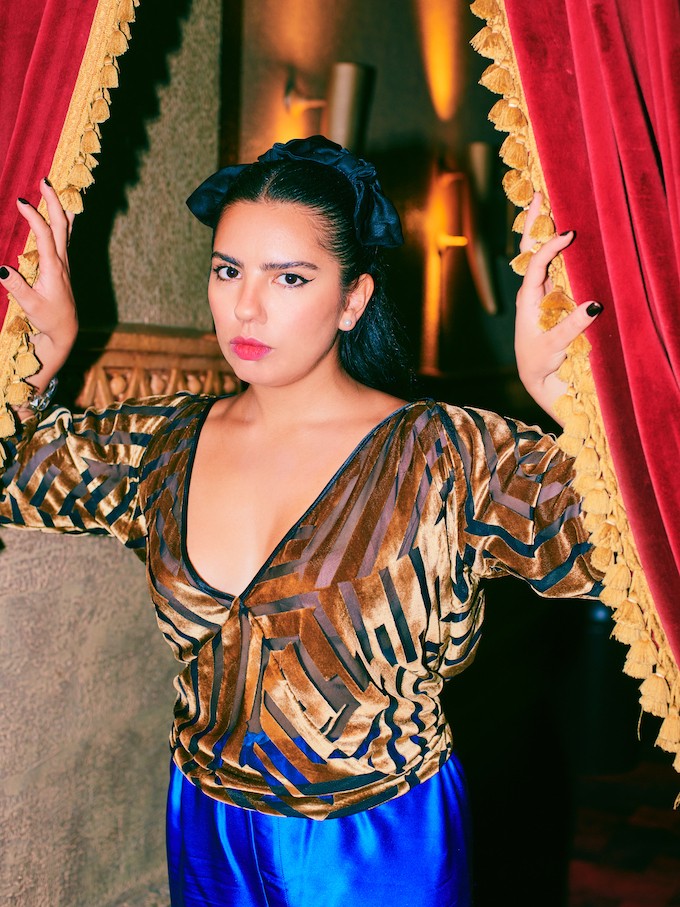 CDM: Do you have a favourite track to perform live?
ERNY BELLE: I quite like performing 'Chuck It In The Trash' because it darkens the vibe and I get to fill the room with the sound of the singing bowl. 
CDM: What's next for you? 
ERNY BELLE: I'm breaking out the boots and recording my second album next month with some amazing people. Wish me luck!
Made with the support of NZ On Air. 
+ thanks to Auckland Live and The Civic for hosting this zine shoot!
Erny Belle's debut album 'Venus Is Home' is out now - watch the video for 'Island Time' below:
Load next