Watch: Emma Stone and Maya Rudolph cover 'Call Your Girlfriend'.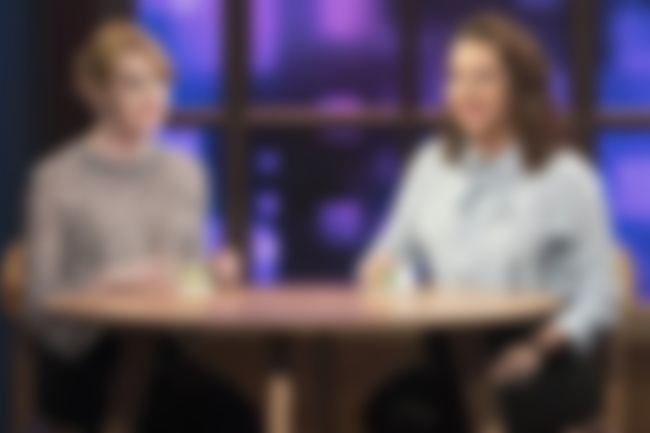 Emma Stone and Maya Rudolph have taken the 'Cup Song' to a whole new level.
Using butter tubs as replacement to cups, Stone and Rudolph performed a perfectly harmonized duet of Robyn's 'Call Your Girlfriend' on the season finale of 'Maya & Marty'. This performance was inspired by the video that Swedish band, Erato, made a few years ago, also covering Robyn's hit song.
"[Rudolph] saw this thing on YouTube a few years ago of these three girls in their kitchen in Sweden, singing a song, playing butter tubs, and [she's] been practicing ever since. No pressure - just two gals hanging out with butter tubs."
Watch the performance here!