A 'Flatliners' appreciation post feat. Ellen Page, Nina Dobrev & more.
A 'Flatliners' appreciation post feat. Ellen Page, Nina Dobrev & more.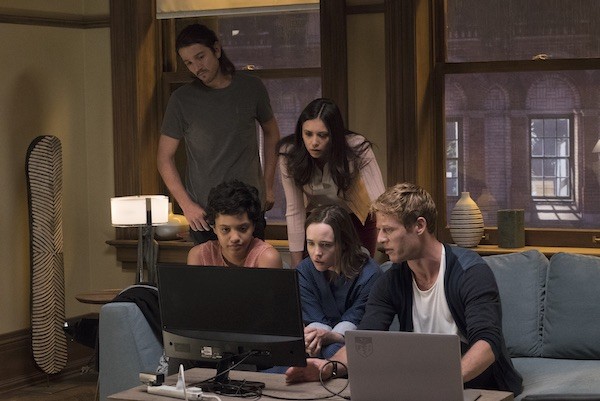 'Flatliners' looks to be one of the more stressful cinematic experiences of 2017, a film based on the 1990 film of the same name, which starred the likes of Kiefer Sutherland, Julia Roberts, Kevin Bacon, and more. This new version of the film stars Ellen Page, Nina Dobrev, Diego Luna, and more - and is set for release in New Zealand cinemas from September 28th.
To celebrate the film's upcoming release, we've compiled a list of why we're excited about 'Flatliners'.
But first, here's the official synopsis on the film: "In Flatliners, five medical students, obsessed by the mystery of what lies beyond the confines of life, embark on a daring and dangerous experiment: by stopping their hearts for short periods of time, each triggers a near-death experience – giving them a firsthand account of the afterlife. But as their experiments become increasingly dangerous, they are each haunted by the sins of their pasts, brought on by the paranormal consequences of trespassing to the other side."
Now here are five reasons why we're excited about the film and its stellar cast…
#1. We've been obsessed with Ellen Page ever since we first saw 'Juno' back in 2007 (can you believe that film is 10 years old now?!), and she's gone on to impress us even further in 'Inception', 'Whip It', and more.
About her role, Page says: "I was looking forward to do something that, you know,a heightened, fun, scary movie, and play someone who has been through a lot and get to explore that…"
Page spoke about the film as part of the BUILD series - watch the interview below…
#2. Since ending 'The Vampire Diaries' (the series that spanned 171 episodes, and eight seasons), Nina Dobrev has been expanding her acting horizons, especially with 'Flatliners'. She plays Marlo, a character with a fiercly competitive nature that she describes as follows: "Marlo is also very competitive. That's one of her pros and definitely one of her cons. Um, she always has to be at the top of everything, and the first to-to break any kind of barrier. And so when Jamie goes in for two minutes, she of course has to go in for three. And with that there are complications."
Watch her talk with Jimmy Kimmel about the film below:
#3. One of Nina's stunts in the making of the film (which might not be in the final cut of the film!) was a burn that engulfed half her character's body - a.k.a. she had to be set on fire, essentially. She explains how it all went down: "Well, first of all, your wardrobe gets fireproofed, which is a certain chemical that can't really burn. They dip your clothes in it and let that dry. And then they put this jelly stuff all over your skin and underneath," she explains. "They put gas on your arm — well, they did on my arm — and then they come at me with a blowtorch, right before they call 'Action.' They call 'Action,' they light my arm on fire, I have to act like I'm on fire — which I am — and react to the scariness of it, which wasn't too hard," she laughs. "And then, after a few seconds, as it moves up my arm, they call cut, and they run in with fire extinguishers. So it goes from hot to cold very, very quickly. … We did that…five or six times at least? You also have to get it from different angles."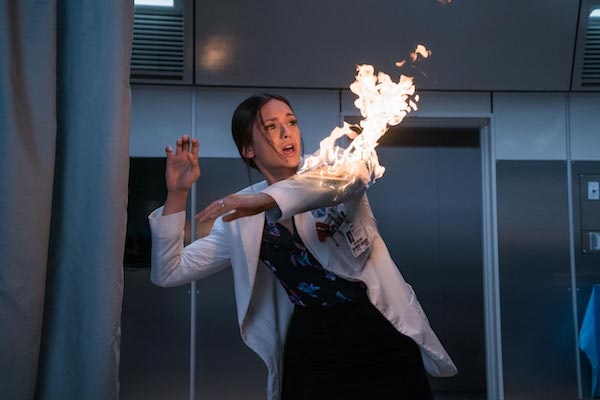 #4. You'll likely recognise Diego Luna from his role in the 2016 'Star Wars' film 'Rogue One' - he played the pilot and Rebel Alliance Intelligence officer, Cassian Andor.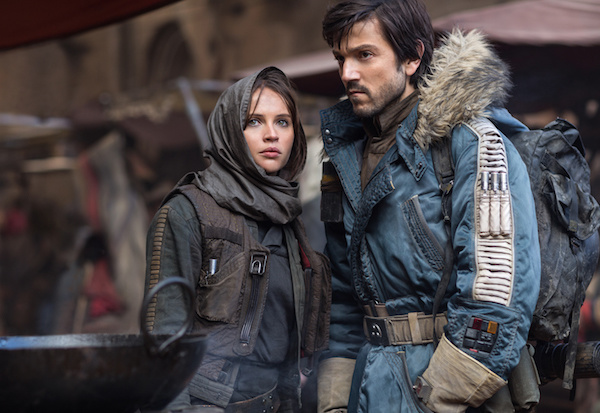 #5. The film also stars Kiefer Sutherland - who was in the 1990 original film - meaning the film may actually be considered a sequel, as Sutherland is playing the character as he did in the 1990 film. About this, he said: ''I play a professor at the medical university. It is never stated but it will probably be very clearly understood that I'm the same character I was in the original Flatliners but that I have changed my name and I've done some things to move on from the experiments that we were doing in the original film."
And about being a part of the new film, he said: "I loved making the first film and when I was asked if I would be interested in taking part in this, it didn't take more than a minute to say yes."
+ here's a throwback photo of the original cast: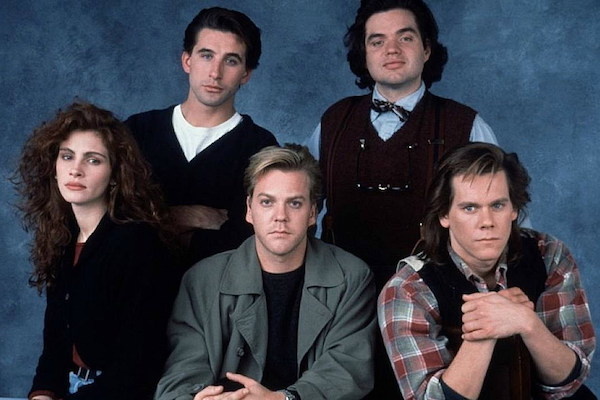 'Flatliners' is in NZ cinemas from September 28th - watch the trailer below…
Load next