Premiere: Daffodils - 'A Leo Underwater' music video.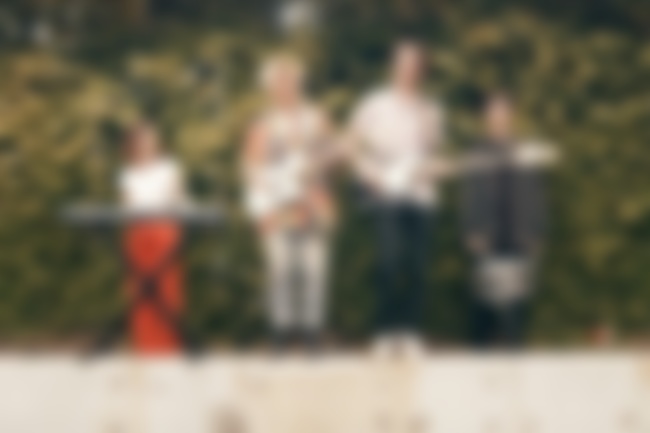 Hot off the heels of playing Laneway Festival in Auckland last month, Daffodils are continuing their 2019 winning streak with a new music video for their latest single, 'A Leo Underwater', which we're excited to be premiering today.
The single release last year tied in with their signing announcement to Kartel Music Group, and now the accompanying video solidifies them as one of the most exciting new New Zealand bands - a nostalgic tinged video which features them and their friends hanging out by a pool.
About filming the new music video, the band share: "It was really great! We just got a bunch of our mates to come around and hang out at our friend Molly's house by the pool, and have a couple of beers, which is always lovely. We wanted to make a video that wasn't too serious; it's really just something fun. Alexis and Tom - who directed, edited and shot it - were really brilliant to work with. They were really happy to just muck around with us on a bunch of different ideas, and I think it played out really well. We've got to say a big thanks to NZ On Air; it was pretty buzzy getting funding for this, and we're really grateful for it! I did sacrifice one of my favourite shirts for it though."
And about their plans for 2019, they say: "We've been working on an EP for a while now, that will hopefully be out there around April. I'm really excited for that. And we're definitely gonna do some touring, all over the country! We just want to keep doing shows and making more music. Laneway was absolutely nuts, so hopefully we can keep it up after such a great start to the year!"
Watch the 'A Leo Underwater' music video below…