Interview: CYN on her upcoming EP.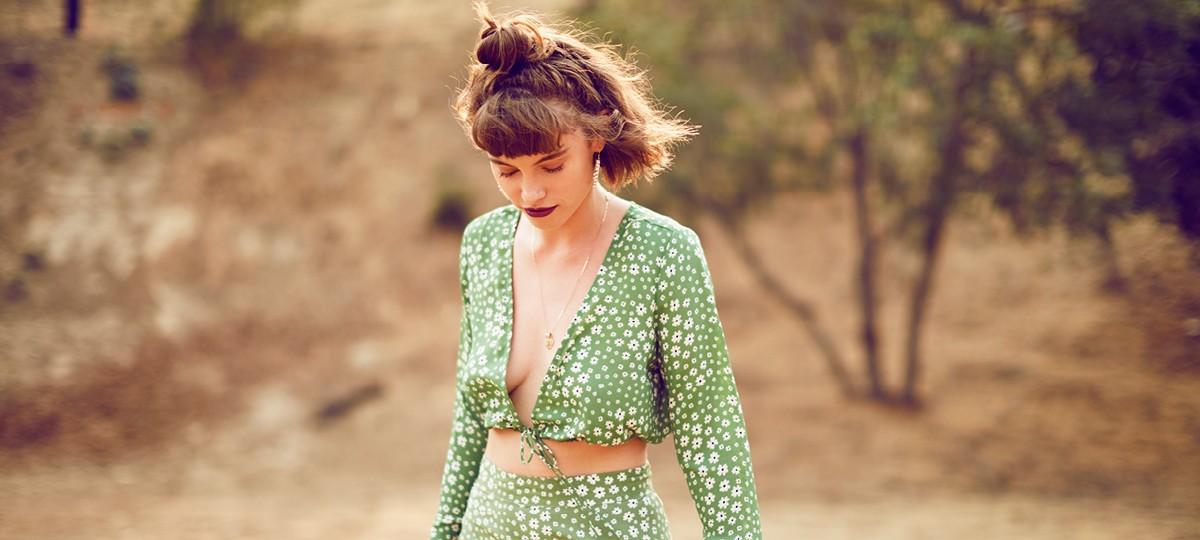 On her latest single, 'I'll Still Have Me', CYN contemplates heartbreak with a bittersweet honesty, "I never thought twice / 'Cause you were my number one." The acoustic-driven ballad is a change of pace for CYN, whose previous releases from this year 'Alright' and 'Believer' tackle similar themes of love and self-empowerment in a more upbeat setting.
With her debut EP on the horizon, and the rest of the year taken up with a tour supporting Years & Years in North America, it's an exciting time to be CYN.
Coup De Main spent an afternoon with CYN in Los Angeles to talk about her Silver Scroll nomination, upcoming EP, and empowerment amongst young women…
...if it's important to you as an artist, you want to work with somebody who looks at you like you're an important part of the process.
COUP DE MAIN: How is learning the ukulele going? I was so excited when you started!
CYN: I was too! And then I started dating someone new, and it went out the window. But I was thinking how I should pick it up up again. The reason I started was because I love jazzy chords and I wanted to learn them. It's actually quite jazzy, you don't realise it, but it can be. So yeah, thanks for reminding me!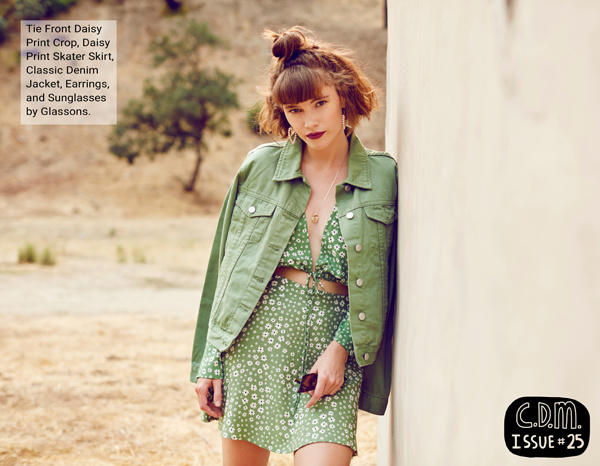 CDM: You've signed to a manager since we last spoke to you! Is it still important to you to be very involved with decision-making?
CYN: Oh yeah, definitely. I think the right manager asks you, 'Is this ok?' But they don't make any decisions without getting you to sign off on it. I have two managers now and it's just been such a great help, I can write songs, and then the rest of it is really new to me.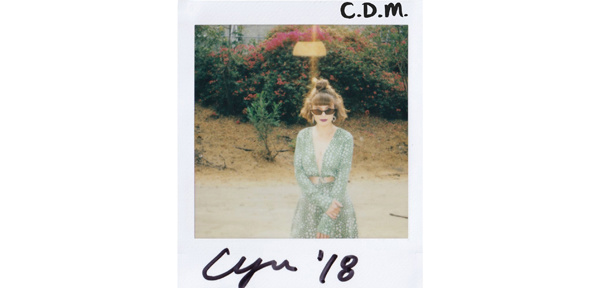 CDM: Congratulations on your Silver Scroll nomination! Are you planning a trip to New Zealand to come and accept if you win it?
CYN: When are the awards? If it makes sense in my schedule, I'd love to go!
CDM: I got a press release from a New Zealand publicist with the nominees and saw your name, and was like, 'But you're not from New Zealand!'
CYN: Sam [De Jong] is! He wrote the song with me, so how cool. Yeah, my parents thought it was really cool, which is really great to be able to have something to turn around with and say, 'Guess what Mum and Dad? I'm legit!' But if it makes sense, I wanna go on tour this fall, I'm a bit busy, but yeah, I've never been to NZ so it'd be a dream come true to go there.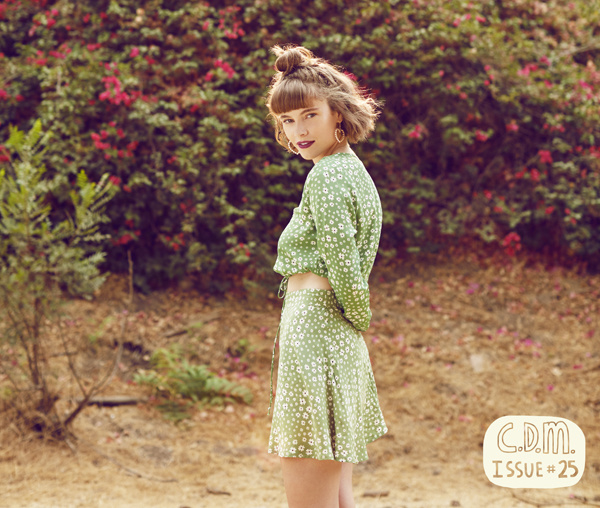 CDM: What was it like working with Sam de Jong on 'Alright'?
CYN: Easy. It felt like we got a bit of inspiration and went with it, and we were both just really supportive of each other's ideas, and when he thought it needed something more in a certain section, I would think about it and go back and change it and he was really open to production ideas and things like that for me - so it felt very inclusive. He was the producer and I was the singer, but the roles were fluid, I could help with production if I wanted and he could help me with the singing.
CDM: I feel like that's the best session, when you can do anything because they will take anything on board. Some producers are very protective of their sound, so it's good when it can be collaborative.
CYN: They can be. Exactly, if you're the kind of artist that wants to, if it's important to you as an artist, you want to work with somebody who looks at you like you're an important part of the process.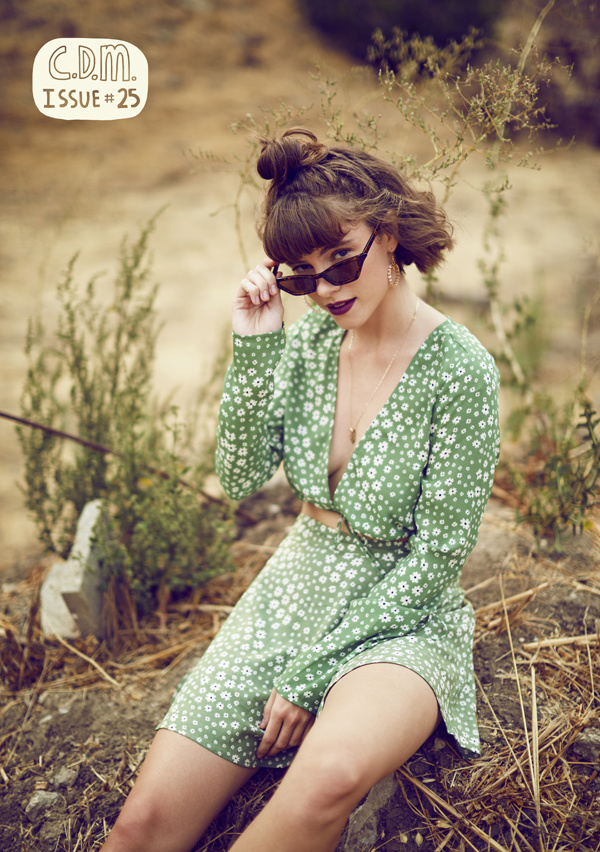 CDM: Who is your favourite New Zealander, if you had to choose one?
CYN: If I had to choose? I am really impressed with Chelsea Jade, but I love all of them.
CDM: Your self-empowerment anthem 'Alright' is lyrically very reassuring. Is it the kind of song you wish you'd had to listen to as a teenager growing up?
CYN: Yeah, I really would have loved to have that song when I was 14. I saw a big group of girls did some choreography to it, and when I saw it I literally cried. When I saw all of these young girls come together and make a dance to it, it looked so professional, and when I saw that I was like, 'Wow, this is really a female empowerment anthem.' And while guys can probably relate to it as well, it was cool to see girls come together and really portray that.
CDM: It must be cool to see your art used in other art-forms, like dancing.
CYN: It's so validating and reaffirming, because a lot of the time songs just feel like they're out floating, 'Is this real? Am I really doing this?' But when other people take it and put their own take on it, it's like, 'Okay, yeah! I am really doing it!'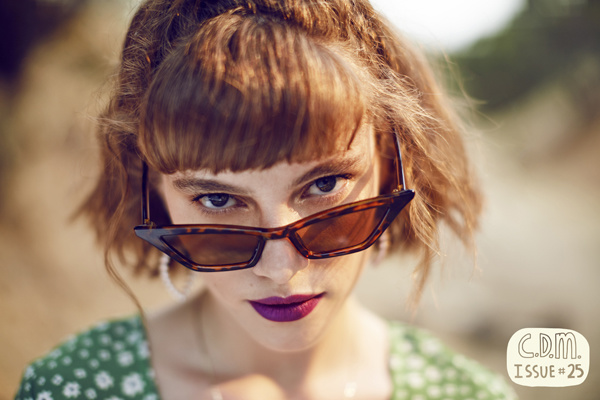 CDM: In 'Believer' you say, "I am just a jaded girl / I feel unlovable." Has society and pop-culture's perpetuation of love as a 'game' made that a universally relatable sentiment?
CYN: That lyric is really personal for me, and I was only speaking about my own personal experience, but I do believe that there are probably some things that society inspires us to believe that could make any girl feel that way. Yeah, that the game of love can make you feel jaded and hopeless in a way that can make you feel unloveable.
CDM: It's nice that there are other people out there that feel the same as you.
CYN: Yeah, because sometimes I feel like, 'Damn, if I gave it all in this relationship, and I'm a little sick of it, I'm a little jaded in that sense.' And if it wasn't good enough, it can't help but make you feel a bit unloveable.
CDM: You've been playing the unreleased songs 'Follow You' and 'Call Me' live. Are those upcoming singles?
CYN: You know, I feel like I've grown from that, so I don't know, I can't say that I won't put them out, because I was thinking that I should release them in some form or another.
CDM: Your fans really want you to!
CYN: They are, which I appreciate, but I don't see them making it onto my EP just because I've been writing stuff which is more current, and feels more like me, but I could see like maybe a release of some B-sides after the EP, being like, 'Hey, check out some stuff that I've been performing that I don't plan on doing a music video for, that I probably won't perform, but if you feel like listening to it…'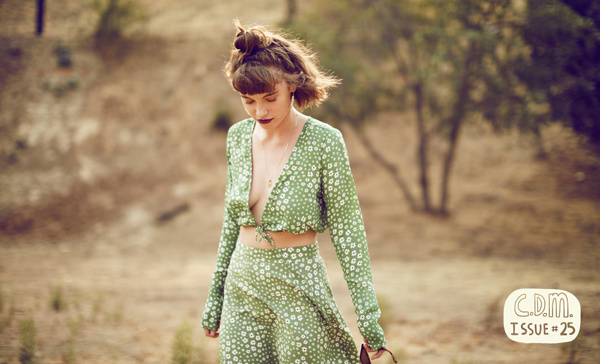 CDM: I watched some live videos, you look like you're having so much fun performing live! Has it been good?
CYN: Yeah, it's been a lot of fun. It's hard to suddenly be this confident thing on-stage, but you get inspired watching other people just lose themselves and you just think, 'If they can do it, so can I.' But then you just have thoughts of like, 'You have one chance to make an impact on people,' and you feel pressure, so when I get on stage, it's just to have the best performance you can have, and who cares if you look weird or whatever - just do it.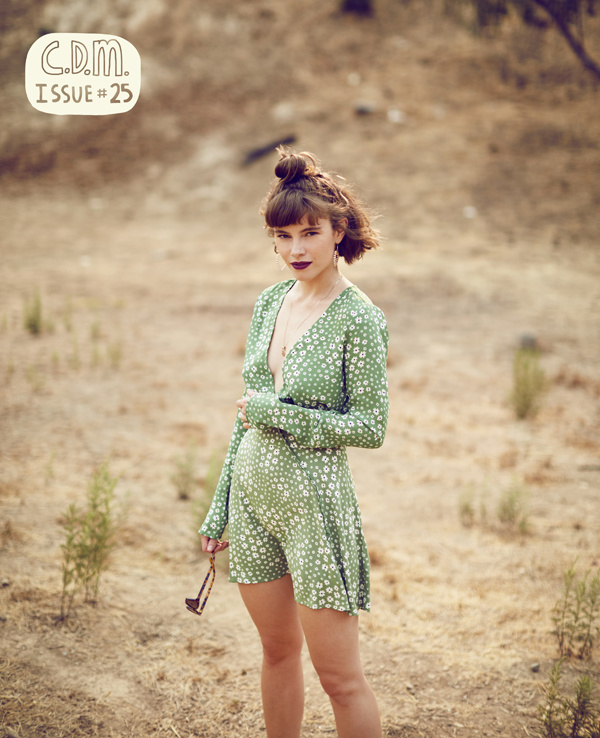 CDM: You mentioned you're working on an EP, what can you tell us about it at the moment?
CYN: There is a lot of guitar. It feels a little alternative, but it's not, it's pop. I just feel very silly, but bitchy, but serious, and I'm a little more sure of myself and who I am, and just following my heart. <laughs>
CDM: What's next for CYN?
CYN: I have a song coming out in a movie. It's an animated movie, it's not a song I wrote, but I was really happy to sing it, and that'll come out middle of September. Hopefully a Fall tour - I received an offer so I'm just waiting for people to say it's a good idea. And there'll be one more single before the EP, with a music video that I'm shooting next week.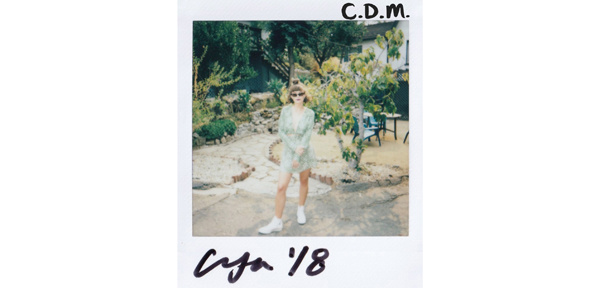 CYN's new single 'I'll Still Have Me' is out now - click here to purchase, and watch the music video below…