CDM Premiere: Colouring - 'Everything Has Grown' live video.
CDM Premiere: Colouring - 'Everything Has Grown' live video.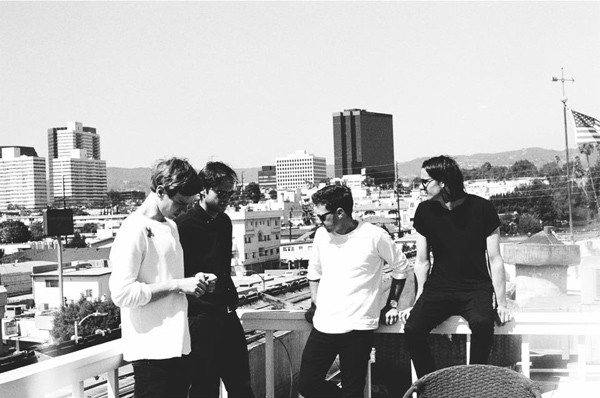 Coup De Main is thrilled to be premiering the live music video for 'Everything Has Grown' - recorded at Los Angeles' The Village Studios -  the latest single from Colouring, a London-based quartet who we couldn't be more excited about.
"I hope you're better off," Colouring's lead vocalist Jack Kenworthy sings on the song, not with a spitefulness, but rather with a sense of peace and clarity - a genuine feeling felt in the song.
Comprised of Jack Kenworthy (songwriter), Dom Potts (bassist), Sean Reilly (guitarist), and Alex Johnson (drummer), the band's sound blends dance, R&B, soul, jazz - and just about every other genre you can think of.
Where previous offerings, 'In Motion', 'About You', and 'I Heard It Through The Grapevine' (yup, a Marvin Gaye cover) are predominantly electronically driven, 'Everything Has Grown' offers up another side to the band - with stripped-back production to showcase the authenticity of Kenworthy's lyrics.
About writing 'Everything Has Grown', Kenworthy says: "I'd been doing a lot of electronic music at the time. What I always used to do throughout my whole life was play music, just sitting at a piano and writing. So it kind of came out like a natural, a more classic way of sitting at a piano. It's a hopeful song I would say, it's about getting over-- people go through things in their lives, and difficult times, and it's about looking back on a point of your life where you're at peace with it, you put it to bed, and you feel that you don't have to look back on it with sadness anymore. You can know that you got out of it and that you're in a good place and kind of hope the same for whoever else was involved."
And about transforming the song into a live setting, he says: "These sorts of songs start in my bedroom, and I kind of work on them. That one in particular I worked on in my house. It's been around for about six months now, and we rehearse all the time with the band. We spent quite a while just working out how to get it to feel good, and translate it a bit more to the live thing. We just got off tour with The Japanese House, and we've been finishing gigs on that ['Everything Has Grown'] and it tends to go really well, it's a nice one to end on, it closes the set well. People have responded to it quite well, so that's been really nice to see. It was quite an easy song to translate to live, because it's quite a bare song. There's not a massive production behind it or anything. It worked kind of in our favour in that way. It's been fun to play it live finally."
Watch the 'Everything Has Grown' live video below…
P.S. Keep an eye out for our full interview with Colouring, out soon!
Load next