Listen: Deaton Chris Anthony feat. Clairo, Coco & Clair Clair - 'RACECAR'.
Listen: Deaton Chris Anthony feat. Clairo, Coco & Clair Clair - 'RACECAR'.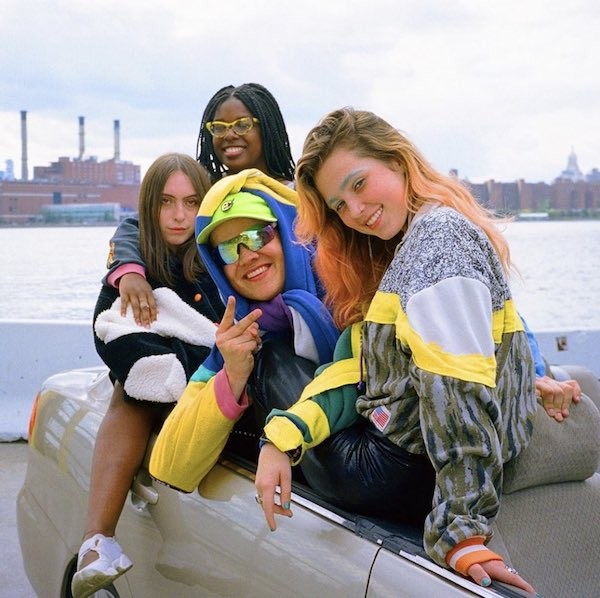 Clairo has teamed up with Deaton Chris Anthony, Coco and Clair Clair for a new song, 'RACECAR', in which she takes on the character of "someone who is confident, secure and tough" despite the hard reality of dealing with arthritis in her day-to-day life.
Read Clairo's full explanation behind the song: "RACECAR is out now. OKAAAAAAY i'll try to keep this short, but this song means a lot to me. around this time last year I flew to LA to start writing the next "EP" (which would later become Immunity). at the same time, i was going through the worst joint pain i'd ever had in my life. my arthritis was at it's peak and I could barely walk around the house. I remember having to cancel most sessions because of it- but working with Deaton was something I had wanted to do for so long so i randomly decided to go. I remember showing up & having to use his arm as leverage to walk anywhere, unable to open doors.. it was bad. when we finally sat down to make the song, I became super emotional and started talking about how arthritis made me feel. how it made me feel weak and undesirable and insecure and how i felt like i could never be confident again..... a REALLY rough way to start a session lol but Deaton proposed the idea of taking on a character- making a rap song that comes from the opposite end of me at the time: someone who is confident, secure & tough (mind you, this is probably the only song where you will ever hear me rap... it was for a good cause). making this fun, loud, confident song the same day i dealt with something so disheartening showed me what music can do for me, and how it doesn't always have to be so serious to make you feel something. this was one of the most important days of my life- not only because of the music but the amazing fucking friendship i got out of it!!!! i love you @deatonchrisanthony @cococlairclair i can't believe this song took a year LOL."
Listen to the new song below...
Load next