The coexistence of The xx and 5 more of our great-loves - Florence, Drake, slow jams, rainbow metaphors & XL.
The coexistence of The xx and 5 more of our great-loves - Florence, Drake, slow jams, rainbow metaphors & XL.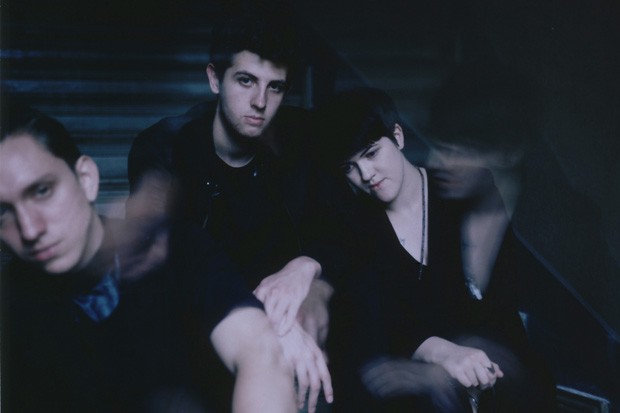 Fact 1: As a follow-up to their 2009 'xx' debut album, The xx have released their new album 'Coexist' to a great reception from both fans and critics, alike.
Fact 2: The xx love New Zealand so much that they've already announced they will be returning to visit us sometime next year. Via their official Facebook page, the band said: "New Zealand! We had so much fun on our Laneway visit two years ago, we're looking forward to coming back next spring to play for you. Thanks for the overwhelming support on our album, it's now available on vinyl as well." It's mutual. We're excited!
Let's discuss the coexistence of The xx and five more of our great-loves...
P.S. Click HERE for further details on 'Coexist'.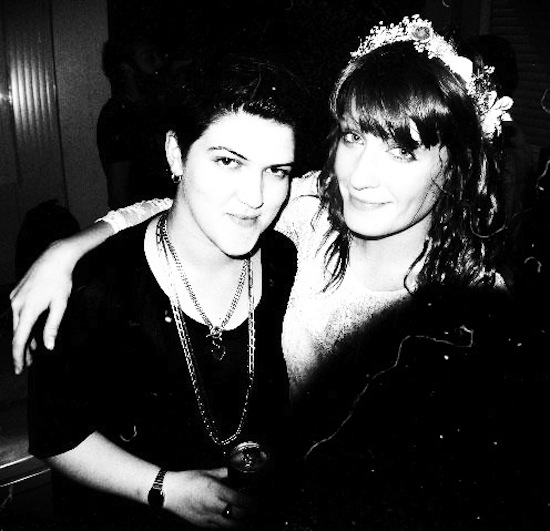 #1. Florence + The Machine frontwoman Florence Welch is Queen of The xx fan-club. Seriously! Not only did she recently engage her legions of followers on Twitter to urge 'Coexist' towards the top spot on the UK album charts, but she also took the band on tour as a support act when they were both touring their debut records.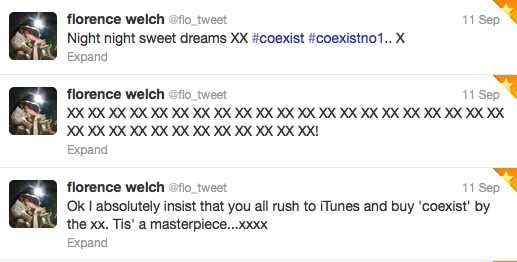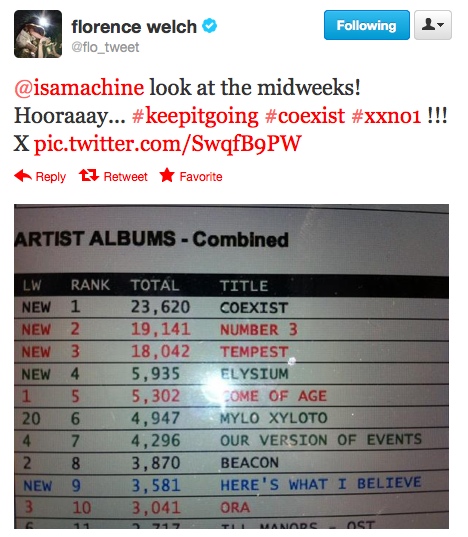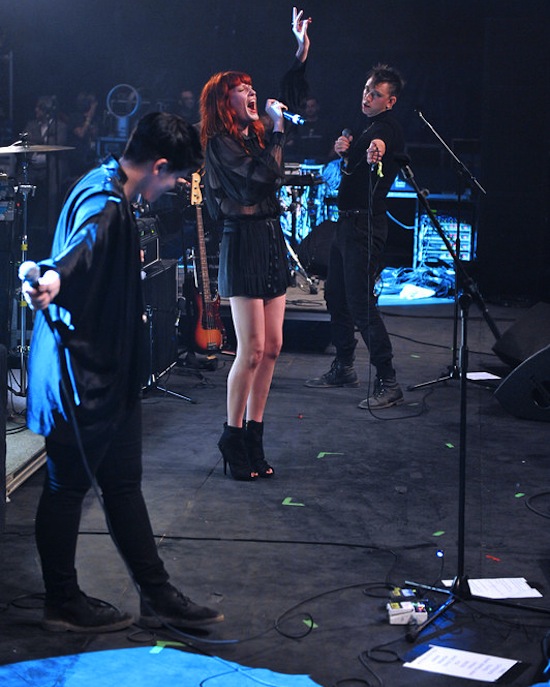 #2. Band-member [and in-house producer] Jamie Smith produced the title-track from Drake's 'Take Care' album, which also features Rihanna [who in turn, sampled The xx song 'Intro' on her track, 'Drunk On Love']. He's a genius! Jamie produced, engineered and mixed 'Coexist' - as well as played steelpans, piano and organ on a number of songs on the album. It was also his idea to leave doors open during the 'Coexist' recording sessions, to let outside street sounds bleed into the mix.
#3. The band have said that they listened to the likes of UB40, White Hinterland and Van Hunt, while writing and recording their 'Coexist' album. It shouldn't work, but somehow it does. Oliver Sim says that in his mind, he thinks "that I'm writing pop songs and slow jams" when writing songs for The xx.
#4. The xx was officially formed on June 26th, 2005 - and they all declare that they're best friends, with Romy and Oliver having known each since pre-school, and Jamie befriended at eleven-years-old. Romy Madley Croft explains the significance of their new album's title in relation to the band's coexistence with each other: "Jamie has done his solo stuff and Oliver and I have done separate things but The xx is only when we're together. That's when it's really us. I was reading up on oil on water - when you see a puddle on the floor and it's a rainbow. Oil and water don't mix, they agree to peacefully coexist. I really liked that - these two simple things, oil and water, that together make something beautiful. To coexist doesn't paint the rosiest picture but I think it represents the realness. Learning to live together, learning to work together again, learning to live with the person you're with, or your ex. It's all connected."
#5. The xx are signed to one of our favourite record labels, XL Recordings! Much like the band's own content coexistence with each other, they also share a mutually loved-up relationship with XL: "Our record label, XL Recordings have had our new album cover painted onto the doors to their in-house studio, where we recorded our first album. Thank you so much to everyone there!"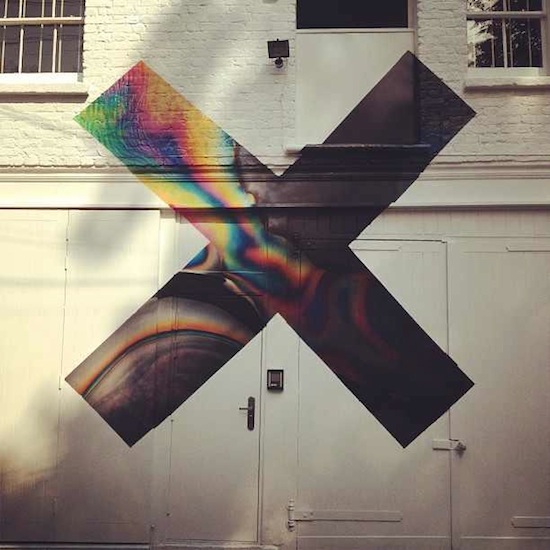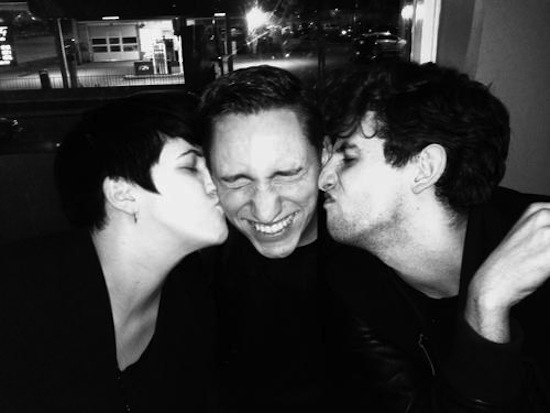 The xx's new album 'Coexist' is out now! Watch the 'Angels' music video below...
Load next