Book Club #12 - March 2016 [The 1975 edition].
Book Club #12 - March 2016 [The 1975 edition].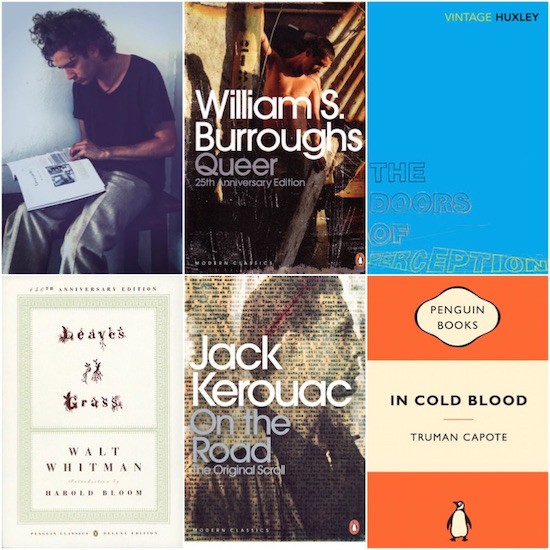 This month we have chosen books beloved by Matty Healy of The 1975, in celebration of the release of their very great sophomore album, 'I Like It When You Sleep, For You Are So Beautiful Yet So Unaware Of It'.
This month we are reading:
'IN COLD BLOOD' by Truman Capote
'THE DOORS OF PERCEPTION: AND HEAVEN AND HELL' by Aldous Huxley
'LEAVES OF GRASS' by Walt Whitman
'ON THE ROAD' by Jack Kerouac
'QUEER' by William Burroughs
'ITHAKA' by C.P. Cavafy
I hereby now call this monthly Book Club meeting to order…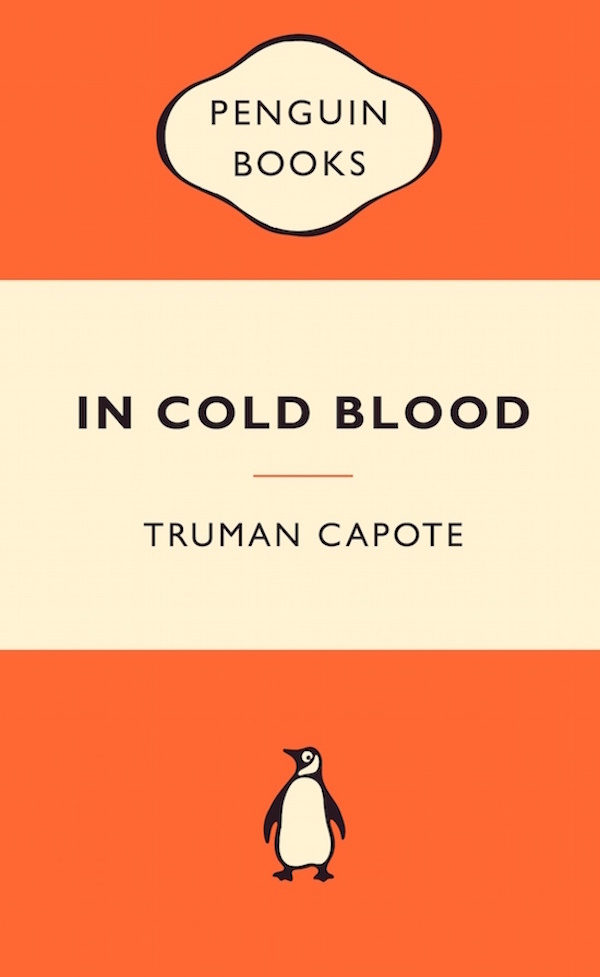 'IN COLD BLOOD' by Truman Capote
So moved was he by Capote's seminal book, Matty chose 'Truman Black' for his social media alias as a nod to the legendary American writer. Rightly so: Capote's 1966 true crime novel (the first of its kind) is not just a captivating account of a quadruple murder in a small Kansas farming town but a pioneering work of nonfiction that has influenced writers for decades and defined an entire genre. Blending journalistic technique with literary language, Capote uses precise detail and eloquent prose to craft the story of the family's murder through three interwoven narratives, poignantly portraying a senseless crime with equal parts empathy and suspense. 
'THE DOORS OF PERCEPTION: AND HEAVEN AND HELL' by Aldous Huxley
Aldous Huxley is one of Matty's favourite writers, and the book is even featured in artwork the band released last year to tease the new album. In 'The Doors Of Perception', Huxley recalls his experience taking mescaline as part of a clinical experiment, painting a vivid picture of the trip itself, its aftermath, and the lasting effects on him physically and psychologically. At turns cerebral, poignant, and enlightening, Huxley's brilliant account of his immersion in the psychedelic expands the mind nearly as powerfully as its source material.
'LEAVES OF GRASS' by Walt Whitman
In 2015, The 1975 reissued their four EPs on vinyl, each engraved with a line from Walt Whitman's poem, 'Song Of The Open Road': "Camerado, I give you my hand! / I give you my love more precious than money, / I give you myself before preaching or law; / Will you give me yourself? will you come travel with me? / Shall we stick to each other as long as we live?"  Taken from Whitman's collection, 'Leaves Of Grass', the entire Transcendentalist work holds gems akin to this excerpt, exploring themes of sensuality, the material world and the individual's role in it. Groundbreaking at the time of its original publishing in 1855, 'Leaves Of Grass' is an essential read from one of history's greatest American poets.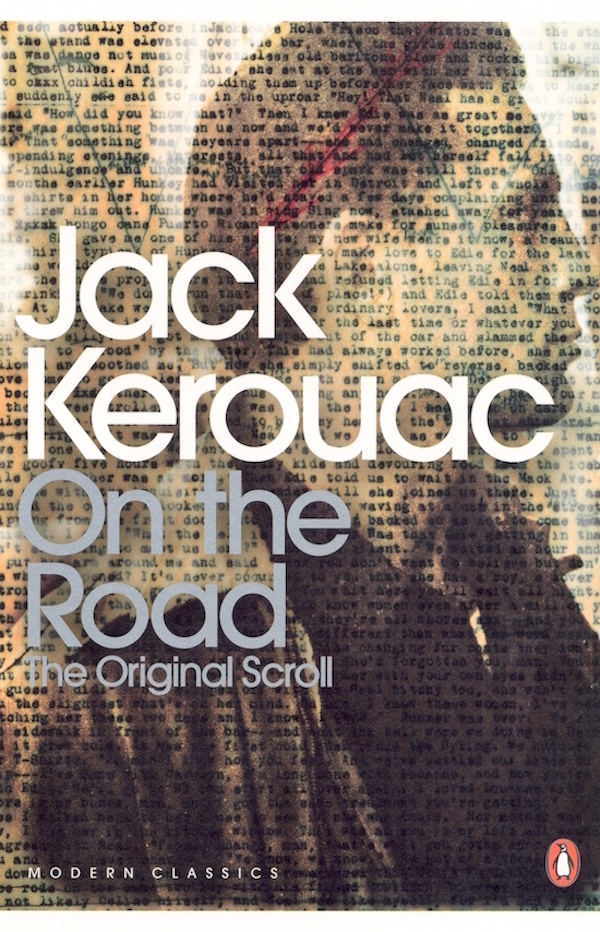 'ON THE ROAD' by Jack Kerouac
It's hard to miss the lyric "I'll quote 'On The Road' like a twat" from The 1975's new track 'A Change of Heart,' and diehard fans will appreciate the allusion to the classic Beat novel that Matty has often cited as a significant creative influence ('On The Road' was even the book that inspired the band's name). Widely considered the definitive Beat generation novel, Kerouac takes the reader, well, on the road with narrator Sal Paradise and his companion Dean Moriarty through rollicking late '40s Americana, reveling in their antics, setbacks and the colourful characters they meet along the way amongst the backdrop of jazz, poetry, and drugs.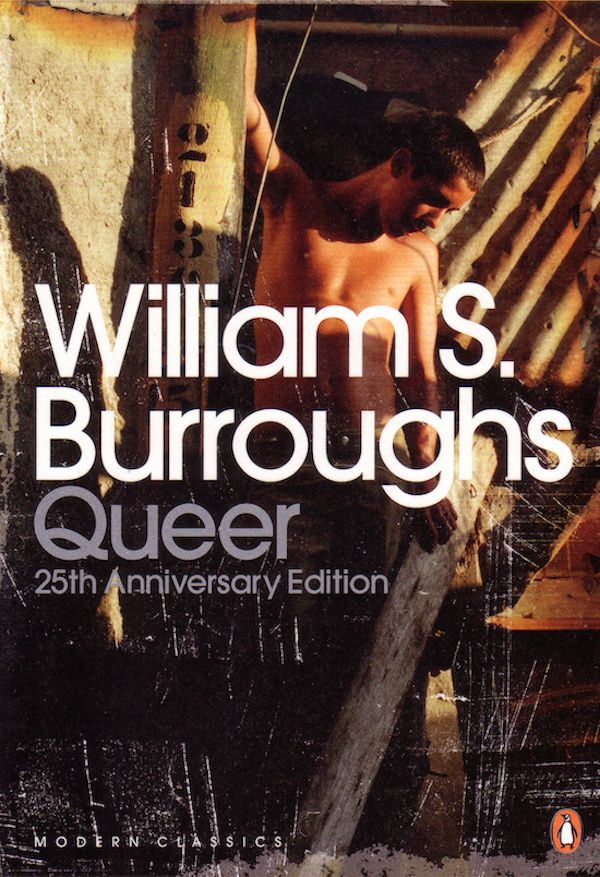 'QUEER' by William Burroughs
Often referencing Burroughs as a hero of his, Matty has made no secret of his love for the Beat icon, tattooing 'Allerton' (a reference to 'Queer') on his arm and including a 2D cutout of the writer in the 'Love Me' music video. The follow-up to Burroughs' 'Junkie', 'Queer' follows protagonist William Lee (effectively Burroughs in the third person) as he is haunted by guilt and addiction, idles in 1940s Mexico City, pursues a young man named Gene Allerton and seeks out the elusive drug Yage. The novel has been called "Burroughs' heart laid bare" – with painful honesty and occasional hilarity, 'Queer' sets you inside Lee's undulating internal monologue as he grapples with his desires and navigates his hazy, oft-tortured psyche.
'ITHAKA' by C.P. Cavafy
A favourite poem of Matty's (referenced in the letter he wrote to fans with the release of 'Love Me'), Greek poet Cavafy's 'Ithaka' draws from Homer's epic Odyssey to make a beautiful allegory for life. While Odysseus was constantly seeking a return home, Cavafy's incisive words opine that the journey itself is the prize— an undeniably affecting and uplifting five stanzas.
Load next