The Best Albums Of 2016.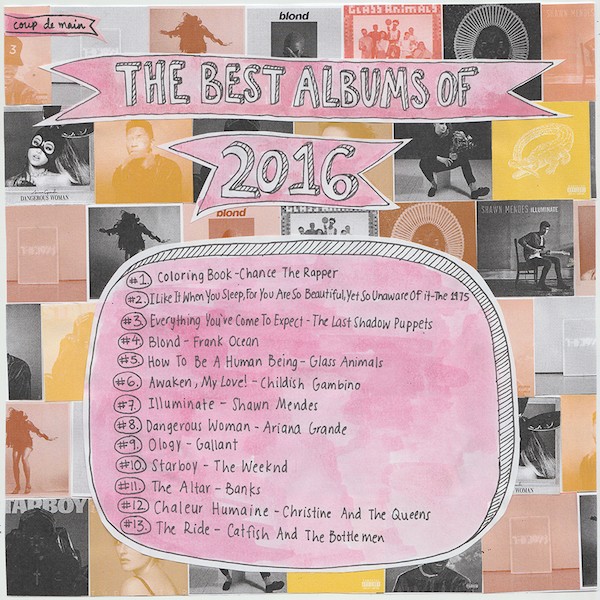 #13. 'The Ride' - Catfish And The Bottlemen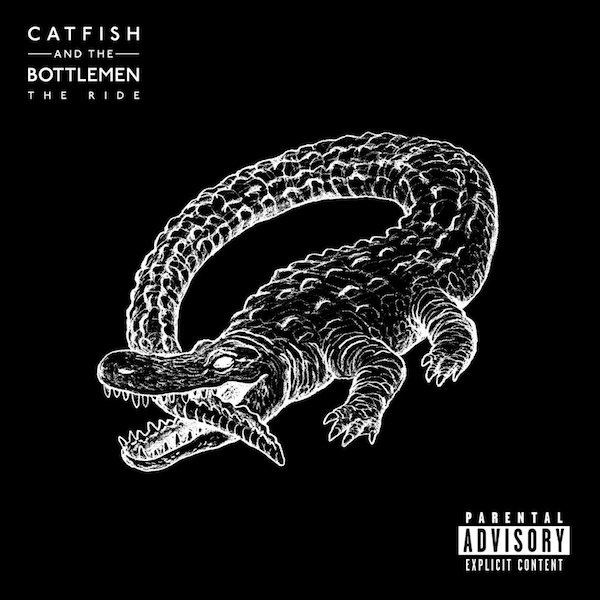 BECAUSE: The follow-up to their 2014 debut 'Balcony' comes via 'The Ride' - and it's a huge step-up for the group. It's not hugely different sonically than their previous offerings, but it's elevated the band to stadium-level in the UK. Acoustic songs 'Glasgow' and 'Heathrow' highlight the whirlwind of the band's rise to fame - a non-stop touring schedule that has evidently taken a toll on band frontman and lyricist Vann McCann, as much of the album touches on the struggle of long-distance relationships -  "I need another year alone," he sings on '7'. McCann uses the album as a way to paint a picture of his life over the past few years, and it's an open diary that is as relatable as ever.
MUST-LISTEN: '7', 'Outside', 'Anything', 'Glasgow', 'Red'.
YOU WILL LIKE, IF YOU LIKE: Arctic Monkeys, The 1975, Wolf Alice, Peace, Circa Waves, Blossoms, The Vaccines, The Last Shadow Puppets, Drowners... and 80s romanticisim in 2016.
MUST-WATCH: Their Vevo Originals concert - in particular, 'Outside'.
- Rose Riddell
#12. 'Chaleur Humaine' - Christine And The Queens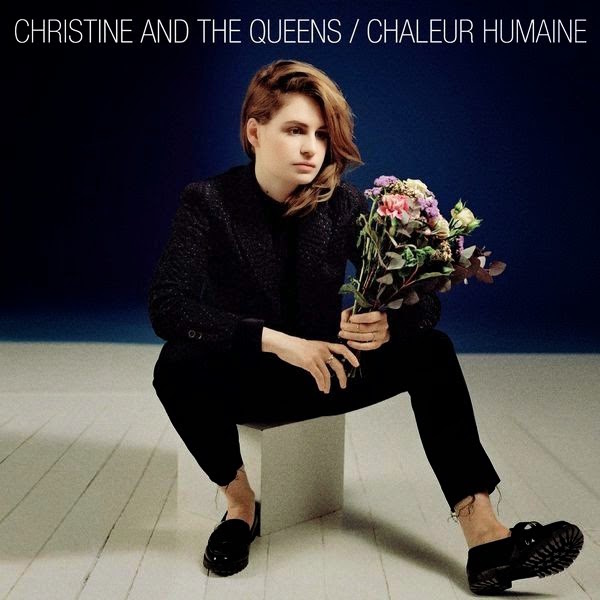 BECAUSE: Despite originally making waves in her native France back in 2014, Héloïse Letissier a.k.a. Christine And The Queens, has very much been the face, voice, and sound of 2016. Her debut album 'Chaleur Humaine', meaning 'human warmth', was re-released in English-speaking countries this year, with anglicised lyrics but all of the familiar catchiness and joie de vivre. Look beyond the inescapable earworms, 'iT' and 'Tilted', and you'll find the beauty of Kanye-sampling 'Paradis Perdus' and gorgeous Perfume Genius collab, 'Jonathan'. What's interesting is the lyrics that remain in French, despite other translations. 'Saint Claude''s repeated call of "Pour que l'orage s'annonce" ("the storm is coming") functions as a secret - a piercing cry for help through a midst of opaque English lyrics. But if Christine does one thing across all her music, it is her ability to show us that great pop music truly has no language.
MUST-LISTEN: 'iT', 'Saint Claude', 'Tilted', 'Science Fiction', 'Jonathan', 'Narcissus Is Back'.
YOU WILL LIKE, IF YOU LIKE: Shura, Yelle, Cœur De Pirate, Lorde, Chairlift, Bat For Lashes, Banks, Tei Shi.
MUST-WATCH: 'Tilted / I Feel For You' live on Later… with Jools Holland.
- Rory Horne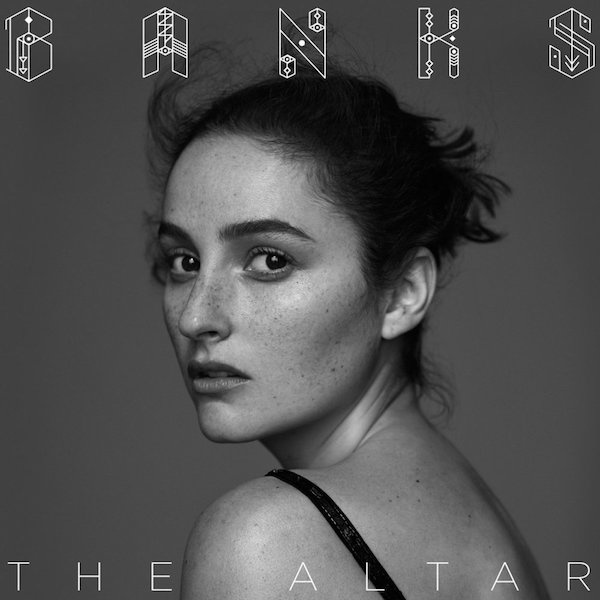 BECAUSE: 'The Altar' had the almighty task of trying to shine brightly despite sharing a release date with high-profile releases from Solange and Bon Iver. While this may have led it to fall a little under the radar, it is a solid, impressive work that pushes Jillian Banks into deeper and darker territories than she has previous ventured. It's an album that could well be subtitled, "I fuck with myself more than anybody else," as Banks recognises the power of loving herself in tracks such as 'Gemini Feed' and 'Poltergeist', but not without allowing herself moments of raw vulnerability and emotion, as witnessed on 'To The Hilt' and the stunning 'Mother Earth'. The cry of "Do you see me now?" on the powerful 'Mind Games' could be addressed to her past self just as much as it could be to an ex. On 'The Altar' we see an artist and a woman grow in strength and resilience, and the results are glorious.
MUST-LISTEN: 'Trainwreck', 'Gemini Feed', 'Fuck With Myself', 'Mind Games', 'Weaker Girl', 'Poltergeist', 'To The Hilt'.
YOU WILL LIKE, IF YOU LIKE: Grimes, FKA twigs, Tove Lo, Dua Lipa, Banks, SOHN, Halsey, NAO, Jessie Ware, CHVRCHES, The Weeknd.
MUST-WATCH: 'Trainwreck' live on Jimmy Kimmel Live.
- Rory Horne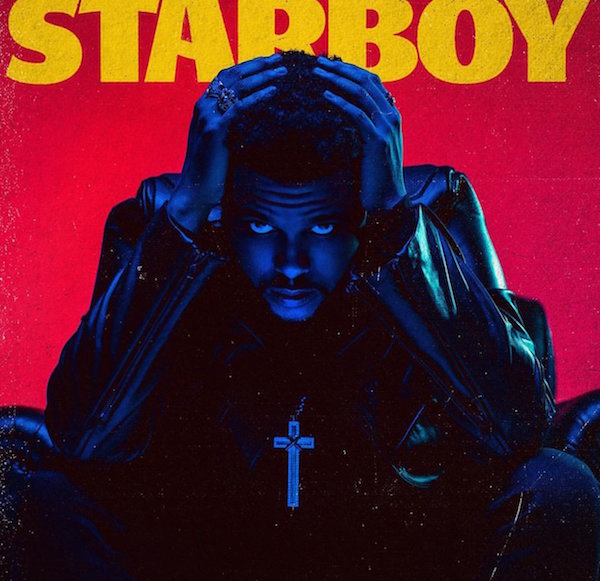 BECAUSE: Following 2015's 'Beauty Behind The Madness' was never going to an easy feat, but The Weeknd has more than managed it with this year's 'Starboy' - having the album go to Number One in 80 countries and the title-track earning the record for 'Most Release Weekend Streams Ever' on its release as a single. But it's not just the numbers that impress - 'Starboy' spans genres seamlessly, neatly polished off by those distinctive falsetto vocals. With this being The Weeknd's fourth full-length release, the 18 tracks are arranged in two halves to give it an old-school production value amongst the new age snyth, with the 'Stargirl interlude' in the middle acting as the perfect moment to breathe - or to get up and flip the vinyl.
MUST-LISTEN: 'Starboy', 'False Alarm', 'I Feel It Coming', 'Ordinary Life'.
YOU WILL LIKE, IF YOU LIKE: Frank Ocean, Chance The Rapper, Banks, Tinashe, Childish Gambino, J.Cole, Miguel, Jeremih - or any of the featuring artists: Daft Punk, Kendrick Lamar, Lana Del Rey, Future.
MUST-WATCH: The Weeknd's 'M A N I A' short-film featuring a selection of 'Starboy' songs.
- Kelly Geater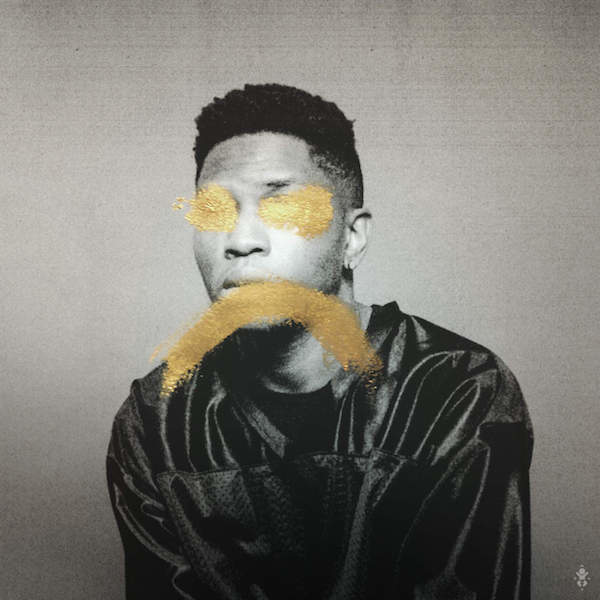 BECAUSE: When anyone asks me what they've been missing out on in 2016, I play them Gallant's live TV debut - his performance of 'Weight In Gold' for Jimmy Fallon on The Tonight Show - which starts off impressive, and ends up unforgettable. Having spent last year touring North America with Sufjan Stevens, this year included a surprise appearance from Seal during Gallant's week one Coachella set (who's declared himself "Gallant's biggest fan"), as well as an invitation from Sir Elton John to perform a duet of 'Weight In Gold' together live at Apple Music Festival. 2016 has been a good year for Gallant, but with 2017 bringing him to Australia for Bluesfest in April, and the results of a Grammy nomination for Best Urban Contemporary Album also awaiting him, it's only a matter of time for Gallant.
MUST-LISTEN: 'Episode', 'Weight In Gold', 'Bourbon', 'Counting', 'Shotgun', 'Skipping Stones'.
YOU WILL LIKE, IF YOU LIKE: Frank Ocean, Miguel, Solange, Jeremih, Kehlani, Jhené Aiko, Childish Gambino, The Internet, Tinashe, Lianne La Havas.
MUST-WATCH: 'Weight In Gold' live for Jimmy Fallon.
- Shahlin Graves
#8. 'Dangerous Woman' - Ariana Grande
BECAUSE: Ariana Grande needed to produce an album of considerable quality if she wanted to finally put Disney, Donutgate, Big Sean, and the unending Mariah Carey comparisons behind her, and this year she came through with flying colours. It's a record that manages to be simultaneously fun and sophisticated, with something for everyone. From the title-track, a seductive ballad and career peak, through to pop highlights such as 'Into You' and 'Side To Side' (although the jury's still out on what a "dick bicycle" is), Grande truly earns her Grammy nomination for Best Pop Vocal Album. The album covers a broad range of tastes, which is evident from the artists featured – hip-hop stars Nicki Minaj and Future can be found alongside vocal legends such as Macy Gray. Grande's personality has never shone as brightly or clearly as it does on 'Dangerous Woman'.
MUST-LISTEN: 'Dangerous Woman', 'Moonlight', 'Be Alright', 'Into You', 'Bad Decisions', 'Thinking Bout You'.
YOU WILL LIKE, IF YOU LIKE: Beyoncé, Selena Gomez, Rihanna, Nicki Minaj, Tinashe, Little Mix, Fifth Harmony, Jojo, Zayn.
MUST-WATCH: 'Dangerous Woman' a capella.
- Rory Horne
#7. 'Illuminate' - Shawn Mendes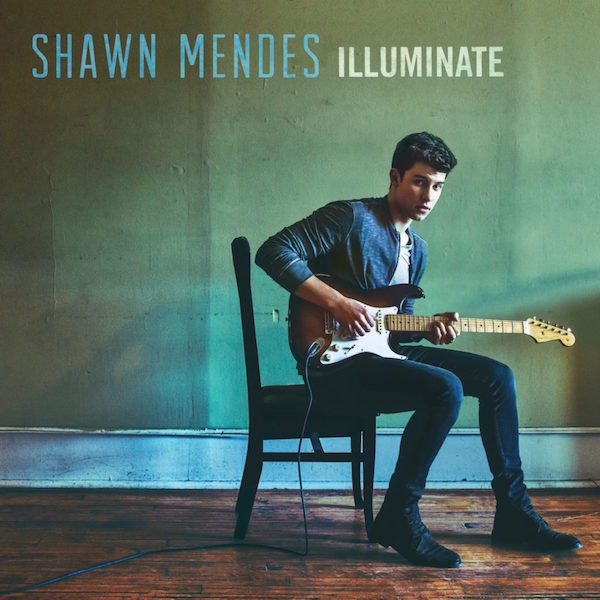 BECAUSE: Shawn Mendes' debut album introduced him as the tween-popstar version of Prince Charming, but with his sophomore album, the aptly titled 'Illuminate', Mendes evokes the heartbreak of John Mayer's 'Slow Dancing In A Burning Room' (who actually gave Shawn a guitar during the writing of this album and advised on 'Three Empty Words'), that bafflingly belies his young age of 18 - you just need to listen with an open mind. On 'Illuminate', Mendes also worked with the likes of Tobias Jesso, Jr., Florence + The Machine co-writer Tom Hull, and Teddy Geiger (look up 'For You I Will (Confidence)' if you've forgotten his 2006 classic), as well as Ed Sheeran's producer, Jake Gosling. Deep cuts such as 'Like This', 'Roses', 'Don't Be A Fool', and 'Ruin' beg the question, 'Who hurt you Shawn Mendes?', but in 2016, there was no pop song more body-positive than the anthemic 'Lights On' - a much needed counteragent during a year that rewarded female objectification in pop music.
MUST-LISTEN: 'Don't Be A Fool', 'Ruin', 'Like This', 'Lights On', 'Patience', 'Roses'.
YOU WILL LIKE, IF YOU LIKE: John Mayer, Taylor Swift, Ed Sheeran, Niall Horan, Tori Kelly, Gavin DeGraw, Teddy Geiger, Hozier... and all of John Mayer's 'Continuum' album.
MUST-WATCH: 'Ruin' live at NDR2 Soundcheck.
- Shahlin Graves
#6. 'Awaken, My Love!' - Childish Gambino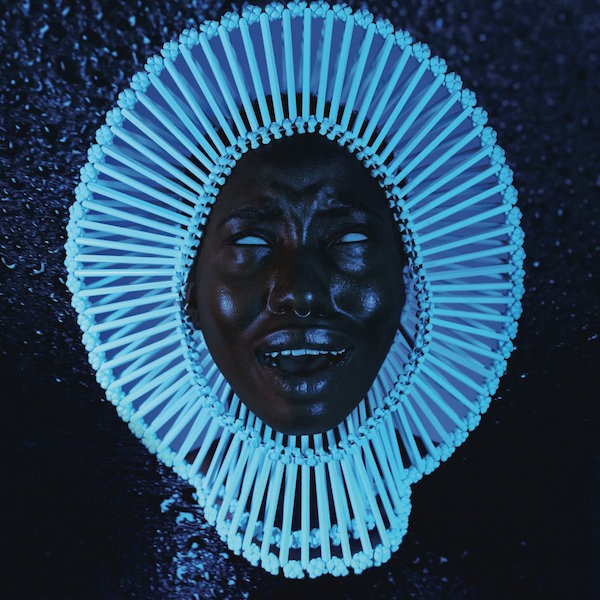 BECAUSE: Donald Glover managed to release the best work of his career in the same year as he fronted a hit new FX sitcom, 'Altanta', which landed him multiple awards and nomination in the process. The boundless talent of Glover makes 'Awaken, My Love!' a glorious listen from start to finish. Glover steps away from hip-hop for his third LP, instead harking back to 1970s psychedelic funk and soul, putting his own dark twist on the genre. Thematically, he plays on ideas of magic, mysticism and ghouls, with screams and cries punctuating the whole album, as well as an array of different voices in each song (including 'Redbone', on which you'd be forgiven for thinking there was a Macy Gray guest-appearance). It's a shame he didn't realise the album in time for Halloween: 'Boogieman', 'Terrified' and 'Zombies' all aim to chill as well as thrill, with the latter warning us that, "There is no safe place to hide!" But the album's highlight is the six-minute opening track 'Me And Your Mama', an epic, soaring number that perfectly introduces the listener to the new and completely enthralling sound of 2016 Childish Gambino.
MUST-LISTEN: 'Me And Your Mama', 'Have Some Love', 'Boogieman', 'Redbone', 'California'.
IF YOU LIKE, YOU WILL LIKE: George Clinton, Alabama Shakes, Screaming Jay Hawkins, Chance The Rapper, Prince.
MUST-WATCH: Childish Gambino's PHAROS virtual reality live video for 'Me And Your Mama'.
- Rory Horne
#5. 'How to Be A Human Being' - Glass Animals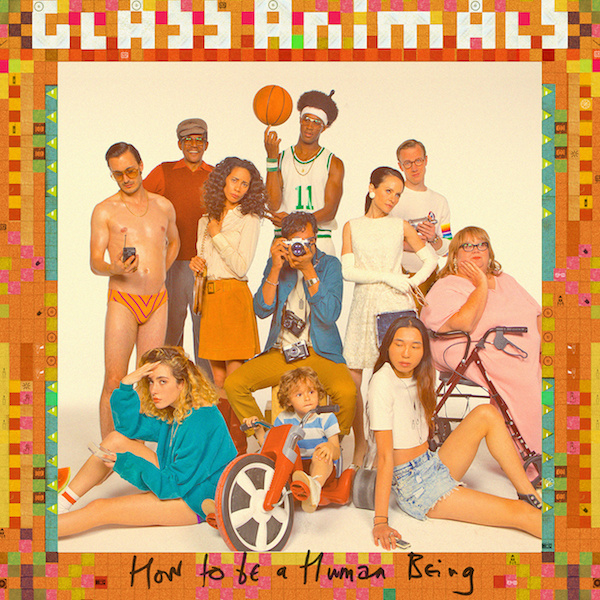 BECAUSE: Glass Animals' sophomore album is a question of humanity itself - not only through its clever title 'How To Be A Human Being', but through each song on the record, which goes about constructing a character and exploring their story in a three-and-a-half minute segment. Like each character that frontman Dave Bayley designed for the album, each song on the album is truly unique, making it feel like a total journey to listen to. With a 36 second interlude touching on contemporary consumption ('[Premade Sandwiches]'), the story of a stoner girlfriend who has a love for eating mayonnaise from the jar ['Season 2 Episode 3'], to a murderous wife ['Mama's Gun'] - the album is vast and expansive. Just as good as the music itself, is the thought put into the accompanying visuals of the album, including a highly addictive game to accompany 'Season 3 Episode 2' and its music video, as well as a website created by Chuck Rogers (the character from 'Life Itself'), which all add further meaning to the world that Bayley created within the album.
MUST-LISTEN: 'Pork Soda', 'Agnes', 'Season 2 Episode 3', 'Life Itself', 'The Other Side Of Paradise'.
YOU WILL LIKE, IF YOU LIKE: Foals, Alt-J, Bastille, Son Lux, Jungle, Caribou... and contemplating the depths of the human psyche while eating a cookie.
MUST-WATCH: The band's truly stunning Jools Holland performance:
- Rose Riddell
BECAUSE: We waited so long. July 31st 2015 came and went, as did July 31st 2016. He built his staircase, climbed it, and nothing happened. Then finally, on August 19th, came experimental project 'Endless'. But the real surprise followed the day after, with 'Blond', recognised more generally as The New Frank Ocean Album. And it did not disappoint – a tender, glowing record that lacks the immediacy of 'channel ORANGE', but is full of subtle brilliance that can only be fully appreciated after ten, or maybe twenty listens. Incorporating elements of psychedelia, minimalism and the avant-garde, Ocean meditates on his life since finding success ('Futura Free'), the people who have passed through and meant something to him ('Solo', 'Good Guy'), and the impact of upbringing ('Be Yourself', 'Self Control'). The album's emotional peak comes on 'White Ferrari', where he tells an ex that, "I care for you still and I will forever / That was my part of the deal." It's a structurally, sonically and thematically fascinating record that shows Ocean to be a consummate musician and lyricist, continuing to be bring pure poetry to the R&B genre unlike any of his contemporaries.
MUST-LISTEN: 'Ivy', 'Nikes', 'Pink + White', 'Solo', 'Self Control', 'White Ferrari', 'Seigfried'.
YOU WILL LIKE, IF YOU LIKE: Solange, Blood Orange, James Blake, Miguel, The Internet, Nao, Beyoncé, Gallant, Jhené Aiko, Janelle Monáe.
MUST-WATCH: The 'Nikes' video.
- Rory Horne
#3. 'Everything You've Come To Expect' - The Last Shadow Puppets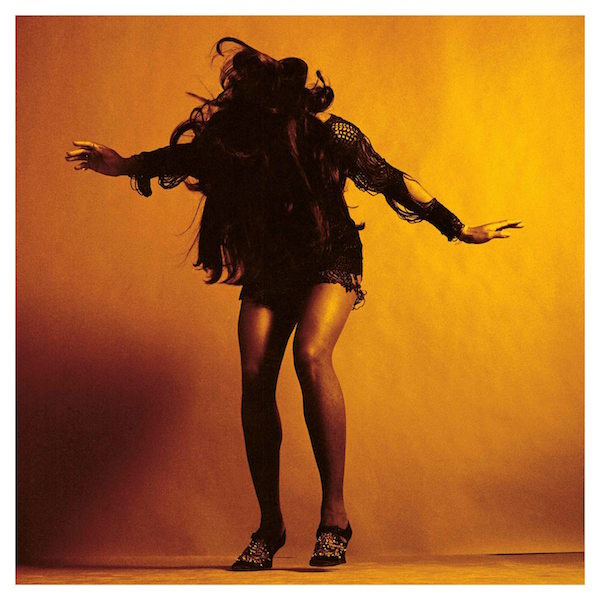 BECAUSE: If Frank Ocean fans thought the three-year wait between 'Channel Orange' and 'Blond' was torture, try being a fan of The Last Shadow Puppets and waiting eight years between 2008's 'The Age Of The Understatement' and this year's 'Everything You've Come To Expect' - it's been a torment, to say the least. But thankfully, our lucky stars aligned last year, with the duo finally returning to the studio in the Summer of 2015 to record what they've since said is the second instalment in a trilogy of TLSP albums. And proving the old adage, that good things take time, the unpredicted magnificence of Alex Turner crooning on 'Sweet Dreams, TN' and 'The Dream Synopsis' is a marked musical evolution for the duo, and bassist Zach Dawes' contributions to the album brings a distinct Mini-Mansions-esque quality to its sonic palette - but the real unexpected surprise of this record is the groovy 'Pattern', on which Miles Kane takes full control and resoundingly quashes all 'Alex-Turner-side-project/plus-one' foot notes. Now, here's hoping that we don't have to wait until 2024 for Album #3.
MUST-LISTEN: 'The Dream Synopsis', 'Sweet Dreams, TN', 'The Element Of Surprise', 'Miracle Aligner', 'Pattern', 'The Bourne Identity', 'Everything You've Come To Expect'.
YOU WILL LIKE, IF YOU LIKE: Mini Mansions, Alexandra Savior, Arctic Monkeys, Tame Impala, Lana Del Rey, Mystery Jets, Catfish And The Bottlemen, Mister Goodnite... and recycling past Halloween costumes on other days of the year.
MUST-WATCH: 'Sweet Dreams, TN' live on Later… with Jools Holland.
- Shahlin Graves
#2. 'I Like It When You Sleep, For You Are So Beautiful Yet So Unaware Of It' - The 1975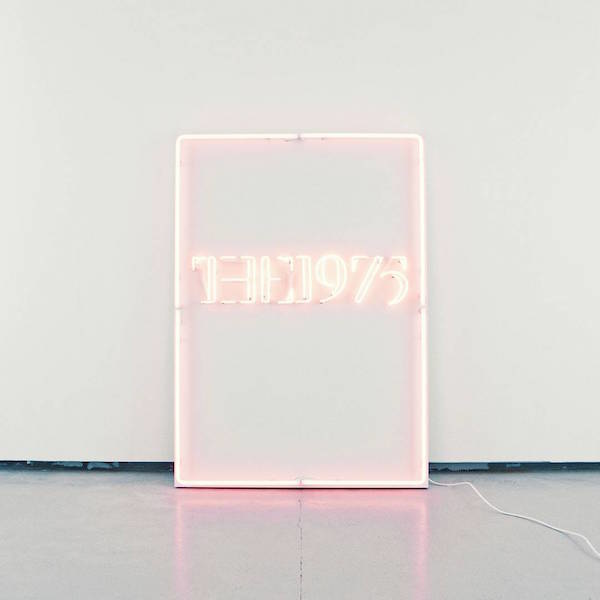 BECAUSE: It's rare - i.e. almost unheard of - for a band to invest as much in their fans, as their fans invest in them, but that's exactly the kind of band that The 1975 are. The kind of band that rewards fans for their emotional investment in their music with meta song lyrics that reference details about Healy's love-life unknown to the press (who continue to make endless Taylor Swift references). The kind of band that press a limited-edition 7" on transparent amber vinyl, only to send all of the thousand, free of charge to fans drawn at random from their official mailing-list. The kind of band that mails their fans postcards recommending the correct Equalizer levels to listen to their new album with. And the kind of band that continue to host signings - and self-manned pop-up shops - when other acts of equal popularity began charging monetised fan-clubs for group photos and herded soundcheck experiences, long, long ago. The 1975 are a bonafide anomaly amongst their peers - with a genre-defying sound like no other contemporary band, and their lyrics punctuated by one-liners such as, "A sycophantic, prophetic, Socratic junkie wannabe," and "I'm the Greek economy of cashing intellectual cheques." And when frontman Matty Healy is externalising his internalisations so frankly, one realises - and accepts - that his self-aware narcissism is universally relatable. But the band's sonic architect, George Daniel, is just as important - masterminding neo-soul brilliance on 'If I Believe You', which is undoubtedly one of 2016's Very. Best. Songs.
MUST-LISTEN: 'If I Believe You', 'Somebody Else', 'A Change Of Heart', 'UGH!', 'The Sound', 'I like it when you sleep, for you are so beautiful yet so unaware of it'.
YOU WILL LIKE, IF YOU LIKE: The Neighbourhood, Halsey, Wolf Alice, Catfish And The Bottlemen, Bastille, LANY, Vampire Weekend, Years & Years, Bleachers, Ellie Goulding... and the soundtracks of John Hughes movies.
MUST-WATCH: All 1:55:22 of the below.
- Shahlin Graves
#1. 'Coloring Book' - Chance The Rapper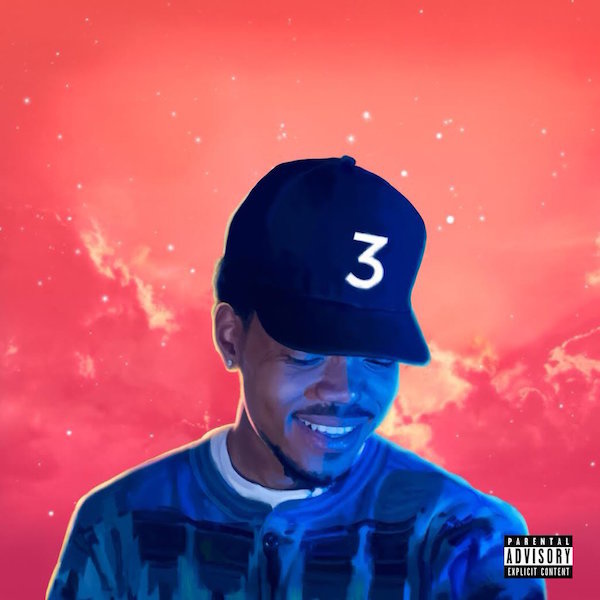 BECAUSE: It's a huge call on our part to give our #1 Album Of The Year crowning glory to an album that is technically not an album, but rather, a mixtape. But Chance The Rapper's 'Coloring Book' mixtape is no ordinary mixtape - it's much loved by the likes of Barack Obama [they've sung Christmas carols together + Obama included him on his Summer playlist], Shawn Mendes ["Shawn was more excited and proud to see Chance the Rapper up [for a Grammy] than he cared that he wasn't," his manager shared via Billboard], and many more - he has indeed become a universally loved man this year. It's a truly optimistic record - from D.R.A.M. imploring, "Everyone is special / This I know is true / When I look at you," on 'D.R.A.M. Sings Special', to "Don't forget the happy thoughts / All you need is happy thoughts," ['Same Drugs'] - it explores the positivity contained in the human spirit like no other record this year, or perhaps, ever. "I don't make songs for free, I make 'em for freedom," Chance says on 'Blessings' - a line that truly sums up his unique ethos as an independent artist. It's an album of spirituality, and an album of joy - a record that couldn't have arrived at a better time - during a year where so many great creatives have been taken away from us, and too many terrible things to count have occurred, Chance The Rapper's 'Coloring Book' is a reminder of the true power and meaning of music.
MUST-LISTEN: 'All Night' (feat. Knox Fortune), 'Same Drugs', 'No Problem' (feat. Lil Wayne & 2 Chainz), 'Summer Friends' (feat. Jeremih & Francis & The Lights).
YOU WILL LIKE, IF YOU LIKE: Childish Gambino, Kanye West, Vic Mensa, Vince Staples, Frank Ocean, Kid Cudi, D.R.A.M., Andre 3000... and infectious optimism.
MUST-WATCH: His BBC Radio 1 Live Lounge performance of 'All We Got'.
- Rose Riddell
Load next