Listen: The 1975's new song 'Sincerity Is Scary'.
Listen: The 1975's new song 'Sincerity Is Scary'.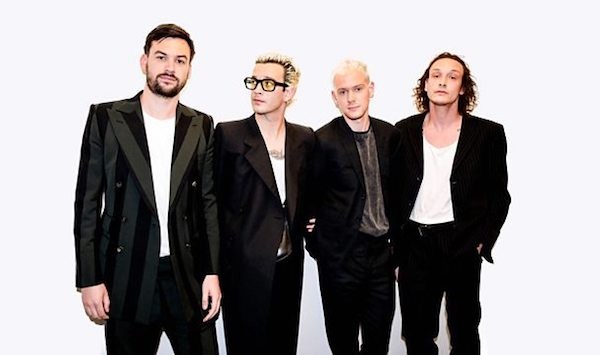 The 1975 have shared a new song, 'Sincerity Is Scary', which the band's Matty Healy today told Zane Lowe in an interview is about "me trying to denounce all of that postmodern fear of like being real, you know? Like irony first, irony first."
Also in the interview, Healy revealed that the band will be releasing a song from their 2019 album in January, and discussed the lyrical narrative of the band's upcoming album: "I've become so aware of the shtick that exists within my kind of lyrical narrative as well because I obviously love everything that I've done previously. But now as I get older I see these defense mechanisms whether they be like jokes, being slightly sardonic or like he is the big emotional bit of the song but I'm not going to be really emotional. All those kind of things. And I think on this record it's slightly more, it's just a bit more open and a bit easier. Genuinely sincere."
Listen to 'Sincerity Is Scary' below...
Load next