Our picks for 2019 Wellington Armageddon this weekend.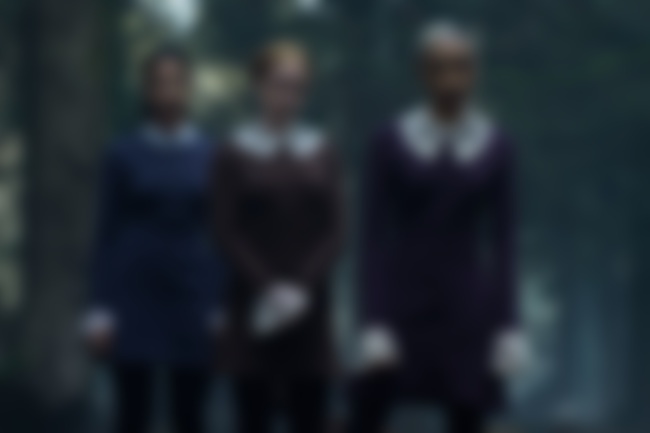 This coming weekend sees the first Armageddon event of the year, happening across Saturday, Sunday, and Monday at Wellington's Westpac Stadium.
As well as all the stalls and events happening throughout the day, there are a number of very exciting international guests - and we've listed some of our favourites below for you…
Nicholas Hoult
Whether you saw him in his breakthrough role 'About A Boy', or fell in love with him as Tony in 'Skins', or even later in the 'X-Men' series, there's no denying that there's a Nicholas Hoult for everyone.
Most recently he starred in 'The Favourite' alongside Olivia Colman, Emma Stone, Rachel Weisz, and Joe Alwyn, and we are VERY excited about his appearance at Armageddon this year.
Tati Gabrielle
If you're a fan of Netflix's recreation of the classic 90s show 'Sabrina' as the darker, more sinister 'The Chilling Adventures Of Sabrina' last year, then you'll recognise Tati Gabrielle as one of the three Weird Sisters (along with her fellow sisters who will be at Armageddon), as Sabrina's frenemies and fellow witches. Gabrielle stars in the show as Prudence - who not only has great costuming and killer lines, but a storyline that expands even more in the brand new season. Prior to 'The Chilling Adventures Of Sabrina', she also starred in The CW's beloved show 'The 100' as Gaia.
Abigail Cowen
Abigail stars alongside Tati Gabrielle as one of the three Weird Sisters, as Dorcas - but has previously starred in other great shows such as 'Stranger Things' and 'The Fosters'!
Adeline Rudolph
Despite this being her first ever acting role, Adeline Rudolph is a natural as Agatha - alongside her fellow sisters - who are just as good friends in real life as they are on the show!
Watch the trailer for the new season:
Tom Welling
'Smallville' star Tom Welling will also appear at the event! He played Clark Kent on the hit show that aired in the early 2000s, and went on to star in movies like 'Cheaper By The Dozen' (as Hilary Duff's boyfriend!), 'Parkland', and more recently shows like Lucifer'.
Here are some throwback old photos of him from 'Smallville':
Wellington Armageddon takes place this coming weekend, April 13th-15th at Westpac Stadium, and tickets are available to purchase here.