Interview: Tourist on playing Laneway Festival, his remixing process, and working with Kacy Hill and Låpsley.
Interview: Tourist on playing Laneway Festival, his remixing process, and working with Kacy Hill and Låpsley.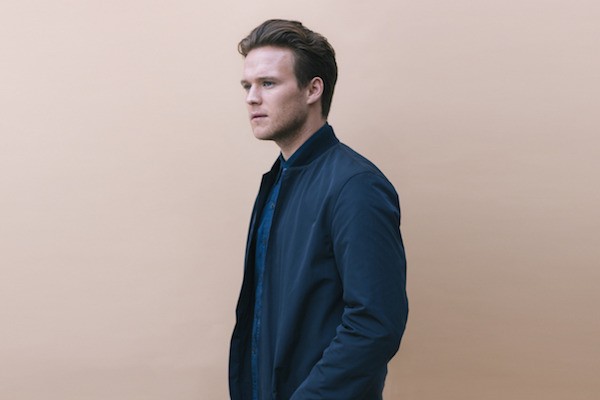 British electronic musician Tourist released his own body of work 'U' just last year - but has already cemented his presence in the music industry through his work with the likes of Years & Years, Kacy Hill, Låpsley, and Sam Smith (yup, he won a Grammy in 2015 for co-writing 'Stay With Me').
Tourist is set to play Laneway Festival next week (on Monday, January 30th!), and ahead of his set we spoke about his upcoming visit to New Zealand, his remixing process, and more…
COUP DE MAIN: We're super excited to see you live at Laneway Festival in New Zealand next year. For those of us who haven't seen you live, what can one expect from a live Tourist performance?
TOURIST: I suppose my music being played, hopefully being played in a way that people haven't heard before, and hopefully there being a bit of a story to the show. I try and make it feel as though it progresses and moves along in a way that is kind of true to the narrative of the album. My music loud and some lights, that's what I said to someone else <laughs> - it tends to be that! It won't stray too much from that and not much dancing or things like that.
CDM: You don't have any background dancers coming with you?
TOURIST: Not yet! I can't afford them yet, but one day! Fingers crossed.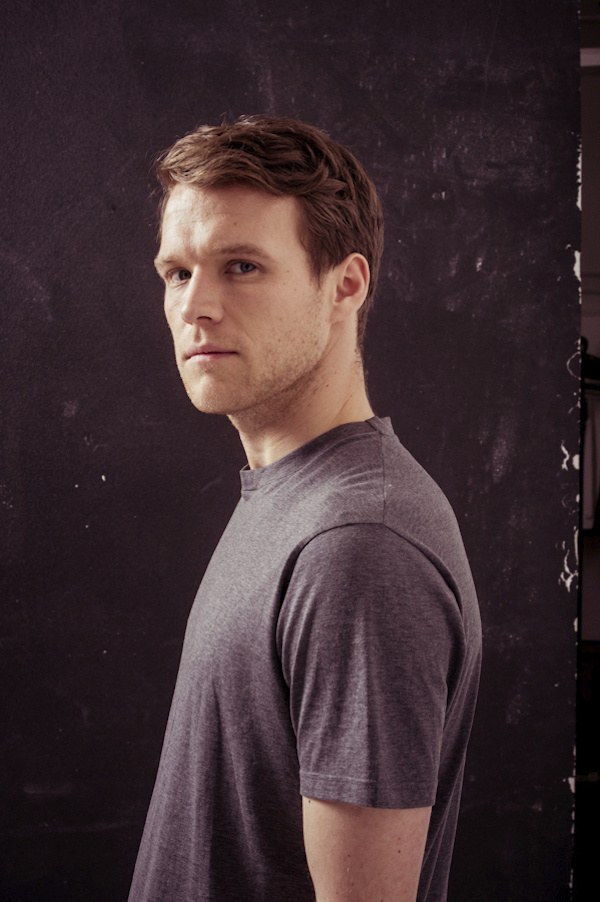 CDM: Are there any other Laneway artists that you're particularly excited to see?
TOURIST: Are Whitney playing? I'm super excited to see them and I think Nao is playing as well isn't she? I'd love to see those two! They're really up there! I think Floating Points as well, I really like him, I've never seen his show so it'll be fantastic to see that.
CDM: If you could curate your own music festival, who would you want to play and what would it be called?
TOURIST: I think I'd just get Bowie, but I don't think that's gonna happen. I'd have Bowie there; Bowie would be my headliner. I don't know what I'd do... that's all that matters. You wouldn't want anyone else on your line-up when Bowie is your headliner. I don't know what it would be called though, I'll have to think about it before I get back to you.
CDM: Is there anything in New Zealand that you'd like to do if you have any time off?
TOURIST: I wish I had some time off. I think I'm only there for literally a day which is such a shame. My uncle actually lives there, I think in the South Island - he says it's absolutely beautiful. I would love to go and see him. It's supposed to be absolutely astoundingly beautiful and it's not the most populated place - I don't think there are that many people that actually live there. I think it would just be nice to be not surrounded by people. What I would love to do would be to see some nature, but unfortunately that probably won't happen.
CDM: I love your work with Låpsley and Kacy Hill - both those artists are super rad. Is there anything you look for when working with new musicians?
TOURIST: Yeah, I really like Kacy Hill as well, that's why I worked with her. I think she is fantastic, I really, really like her. I just look for something that I think, "Wow, okay this girl is new or interesting." I was like, "Wow, she has got such a beautiful voice," and it was fun working with her. I don't know what I look for because if I knew, I feel like I'd always find it. I think it's more that ethical quality of someone who just feels formed as an artist, who knows who they are and what they want to say. I think she did!
CDM: How you do find your musical process differs between writing music for your own release, and writing music with other musicians?
TOURIST: I think the end goal is always the same. This is the most difficult question to answer because I think every song is born out of a different set of circumstance. I think every piece of music is a testament to how it was produced, you can hear how a song was written by the song. I think it testifies unto itself and it's difficult to speak about it because it's all about ideas and ideas are very fragile, they can so easily be cast aside or feel squished. For me, it's about the treatment of an idea with sort of respect and giving it the water it needs to bloom into something. I don't really start with any kind of process, it might be just playing the piano or a bit or drums or loop, even a bit of vocal sentiment or something. There's no real root, I sort of didn't answer that question well.
CDM: You have a song with Years & Years from the beginnings of their career - what was it like working with them?
TOURIST: It was fun! Yeah, it was good! They're good dudes and I only really worked with Olly, but he's a good guy. I really like him, I like his attitude - I don't mean his front, I mean the way he works. I like the way he works, he's just a super chilled and intelligent guy who makes really really good pop music. I think they make really good pop music!
CDM: What do you think is the best pop song of all time?
TOURIST: I feel like it might be a Beach Boys song for me, 'God Only Knows', I think is the best piece of pop music. That is my favourite, I really like The Beach Boys! 'Heroes' by David Bowie, that's just an amazing piece of pop music.
CDM: You've just released a remix of Christine And The Queens' song 'Sainte Claude' - which is super cool. When you begin to work on a remix of a song, how do you approach it?
TOURIST: I think the key thing is to not feel like you're remixing it. Just feeling like you've been inspired by the piece of music. I think you can feel a remix a mile off when people go, "I'm going make this more clubby, or I'm going to make this more this, or this." That's a very one dimensional way of doing that. All I wanted to do was to re-hammer in the point of her song. I just wanted to be like, "This is that song, that is how great this song is," and that's all I thought about when I was doing it. I don't attempt any remix with any specific goal other than hopefully making it more interesting, or interesting again, because often I'll remix pieces of music that are out of my realm and they're not really electronic artists. I try and remix people who I think that I can contribute something good to. I don't tend to work with-- I wouldn't really do a Flume remix, if you know what I mean. That would be a bit obvious, just like I wouldn't do a Disclosure remix. Half the part of doing a remix is saying yes to the right one.
CDM: At what point do you know a song is finished? Is there a particular feeling you get?
TOURIST: I think it's just a matter of knowing that there is nothing you can do to make it any better. Which is a strange way of thinking, but it's like saying, 'Is this at its most necessary? At it's most certain and crucial?' Once you know that... It's a really good question though. You just know that there is nothing else you can do to make it any better, you just know deep down. You're right, it's hard to know when something is finished. Nothing is ever finished, it's just abandoned, you don't ever finish a piece, you just choose to stop working on it because you could add more stuff. It's very easy to screw things by overthinking them, so try not to think too much.
Tourist is set to play Laneway Festival next Monday January 30th - final tickets are available here.
Watch the 'Run' music video below…
Load next