A 'Call Me By Your Name' appreciation post.
A 'Call Me By Your Name' appreciation post.
To celebrate the release of 'Call Me By Your Name' being released into the world on DVD - it's out today! - we've compiled some of our very favourite things about the incredible film and its stars. Now get your tissue boxes ready to watch the film over, and over, and over again.
Check out the reasons why we love it below…
#1. The film stars Timothée Chalamet, who is a total and utter dreamboat in the film. Exhibit one: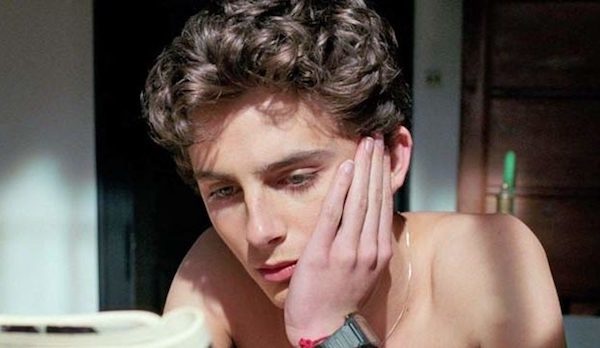 Two:
And three: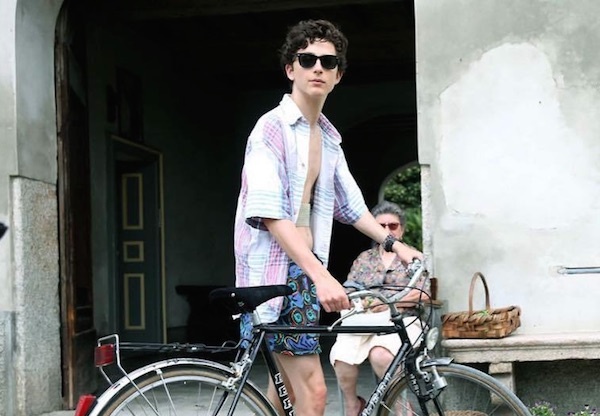 Need we say more?
#2. The soundtrack was done by the absolute tear-jerker Sufjan Stevens - watch the emotional music video for 'Mystery Of Love' below:
#3. The movie also features some amazing dancing from Armie Hammer - which he helped to recreate on The Late Late Show with James Corden. Watch it below:
+ some meme-ified versions of his dance scene below:
#4. In an amazing piece of press following the film's release, Frank Ocean interviewed Timothée for V Man - the highlight of which being when Ocean told him the following: "Those films are excellent. I just finished Call Me By Your Name, the novel, yesterday, for more insight before we talked. It's a really special role and an opportune, appropriate time right now in popular culture. I think it's also good for you that this is your opening song. It's such a proper foundation, to do roles like these that have so much heart and vulnerability in the very beginning, completely boutique or small, but on the lips of so many. Congratulations for the work and its effect and how it's made people feel; it's tremendous."
#5. Chalamet and Hammer recently hung out with Ansel Elgort at the 2018 Oscars - taking the following adorable photo together: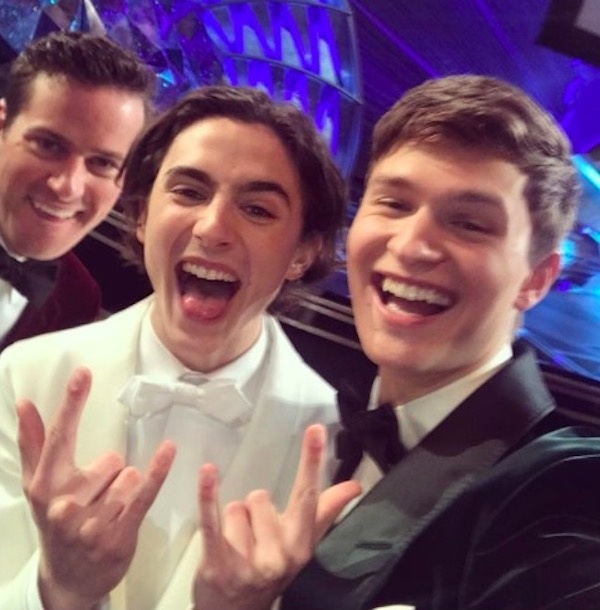 Elgort and Chalamet attended New York City's LaGuardia High School together! So cute.
'Call Me By Your Name' is out on DVD today - click here to purchase.
Watch the trailer for the film below…
Load next