Thomas Headon shares new song 'Strawberry Kisses' + announces 'Victoria' EP.
Thomas Headon shares new song 'Strawberry Kisses' + announces 'Victoria' EP.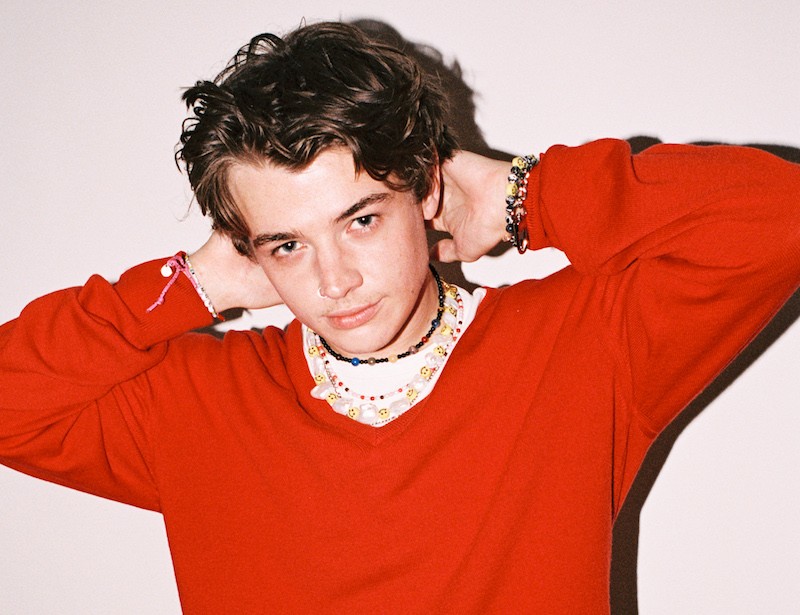 Announcing his new 'Victoria' EP (out next year on March 11th), Thomas Headon has also shared a new song, 'Strawberry Kisses', which arrives accompanied by a music video co-directed by Headon with Jordan Curtis Hughes.
About his new song, Headon says: "'Strawberry Kisses' is my experience of spending a night with someone who I didn't really expect to. It was the classic experience of 'they're out of my league' suddenly turning into 'never mind, this might be going somewhere.' I've been playing this song live for a while now, it feels good to finally have it out so people can hear it outside of the shows. I think it's the most honest and straightforward I've been in a song, in a way that's pushed me out of my comfort zone a bit, my mum doesn't really like it for that reason."
And about his upcoming EP: "I've written the 'Victoria' EP over the course of 6 months in a bunch of different places. Musically it's somewhere I've always wanted to be and I'm really glad that I've done it with this record. It's basically a look into my diary over the past half year, being hopelessly f*cking in love and hopelessly in love with f*cking. It's been quite a big step for me, putting out songs that are super honest and mean so much to me, but it feels great and I hope there's a teenager somewhere experiencing what I did making this EP and relates to it in the same way."
Watch the 'Strawberry Kisses' music video below...
Load next