Interview: 2021 Must-Know - The Blossom
Interview: 2021 Must-Know - The Blossom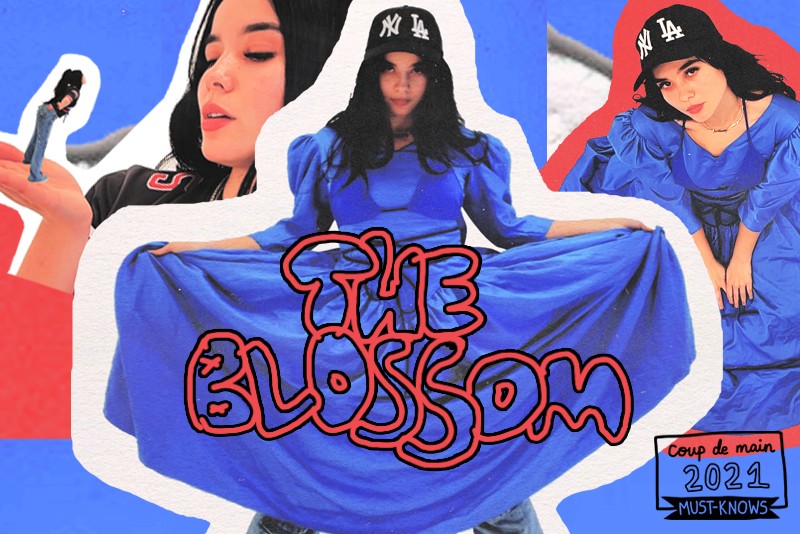 "'HARDCORE HAPPY' is all my chaos in the form of a strong warm hug. Growing pains, the aches, while I'm closing my eyes and running towards change. Counting days in my sleep and hoping for something more," The Blossom shares of their new single, which sees them collaborate with their father Mark Lizotte, as well as Federico Vindver, and Brockhampton's Kevin Abstract, Romil Hemnani, Jabari Manwarring, and Matt Champion.
The song sees The Blossom in the pursuit of searching for more, singing about a desire to be seen and understood: "I just want them all to like me, I just want them all to need me, I just need them all to love me." Much like their previous releases (in last year's 'Still With U' they sung, "Feeling good but not quite"), The Blossom captures an array of understanding difficult feelings within oneself.
The Los Angeles based artist - who grew up in Sydney and New York City - is set to share their '97 BLOSSOM' EP on April 6th, a further dive into their unique sound.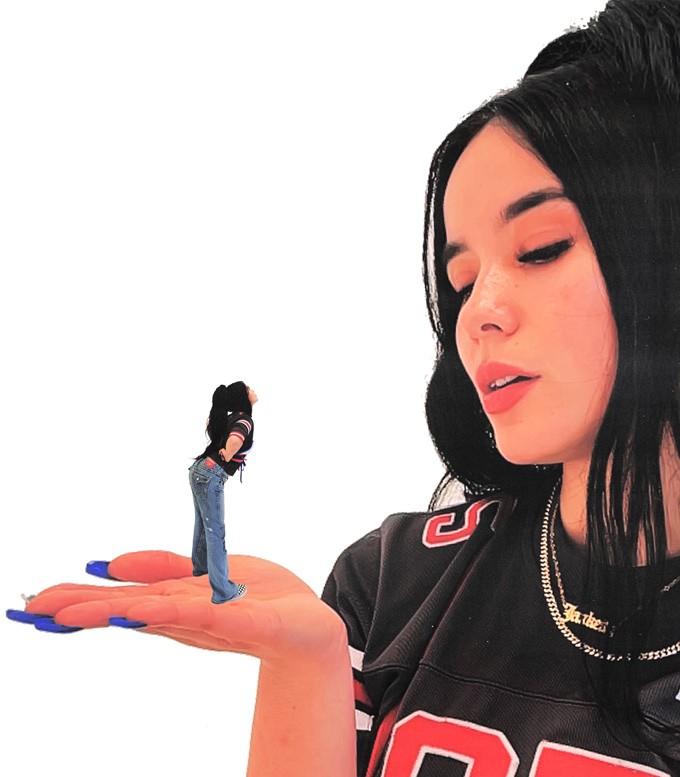 MUST-LISTEN: 'Hardcore Happy', 'Angel Fangs'.
YOU WILL LIKE, IF YOU LIKE: Beabadoobee, Deb Never, Ryan Beatty, Roy Blair, The Neighbourhood, Dominic Fike, Brockhampton... and always hoping for something more.
COUP DE MAIN: In 'Hardcore Happy' you sing, "I just need them all to love me / I'm insecure when the sun goes down." Why do you think that people have an innate desire to be liked by everyone?
THE BLOSSOM: For me, I think a lot of my insecurities stem from the desire for validation from others and myself; this burning desire to feel accepted or seen. I think it's our natural state as beings to desire that from each other.
CDM: What does 'Hardcore Happy' mean to you?
THE BLOSSOM: 'Hardcore Happy' is my way of describing how intense and gruelling it is to constantly pursue happiness but also how painful and beautiful that is.
CDM: What can you tell us about the creation of your upcoming EP? What time period was it written in?
THE BLOSSOM: I actually wrapped up the recording quite recently. I wrote it all during 2020/Covid. It's a collaboration between friends and a hybrid and collage of everything I love and am.  
CDM: You sing openly about your gender and sexuality in several songs on the EP ("Yeah I'm tired of my gender" // "I can be they, I can be so gay") - do you feel empowered with being able to express your identity through your music?
THE BLOSSOM: For sure. Through my music I am able to express my identity in totality. It's a cathartic and celebratory space for me.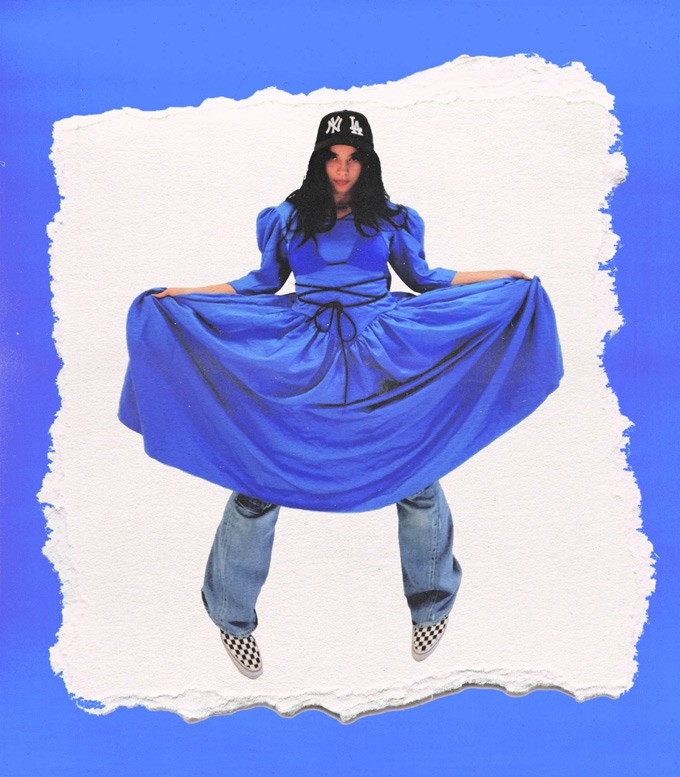 CDM: In 'Angel Fangs' you sing, "I hate myself for putting my pain through you." What was running through your mind when writing that lyric in particular?
THE BLOSSOM: I think those lyrics translate into expressing an echo chamber of insecurity. I feel resentful and ashamed when I hurt other people just because I've been hurt. Naturally it's what happens. Pain circulates.
CDM: What was it about 'How You Feel' by Trippie Redd which made you want to cover it?
THE BLOSSOM: I love Trippie's melodies and the way he soars over that song. His delivery is all about energy. I was really drawn to covering it because it was one of those songs I wish I'd written myself. That's the best feeling; song envy.
CDM: How does your songwriting process work?
THE BLOSSOM: I love writing whenever and whatever. I record melodies on my phone, and thrash out ideas on my guitar and I'm constantly recording demos.
CDM: Do you write your lyrics specifically for the songs, or do you write poems or prose and then evolve them into song-form?
THE BLOSSOM: Honestly, yeah... everything I write, whether it's random words I really love that I've collected or just one liners, I source and muse on for the intent to write with them. Everything is for the purpose of being used as a lyric later.
CDM: Lyrically, what's your favourite song that you've written?
THE BLOSSOM: 'CONFETTI'.
CDM: What do you think is the difference between a good song and a great song?
THE BLOSSOM: It's all totally subjective. I think feeling and energy have a lot to do with a song. If it makes you picture or hear something that's sick, but if it makes you FEEL something, and that something can be anything, that's a great song.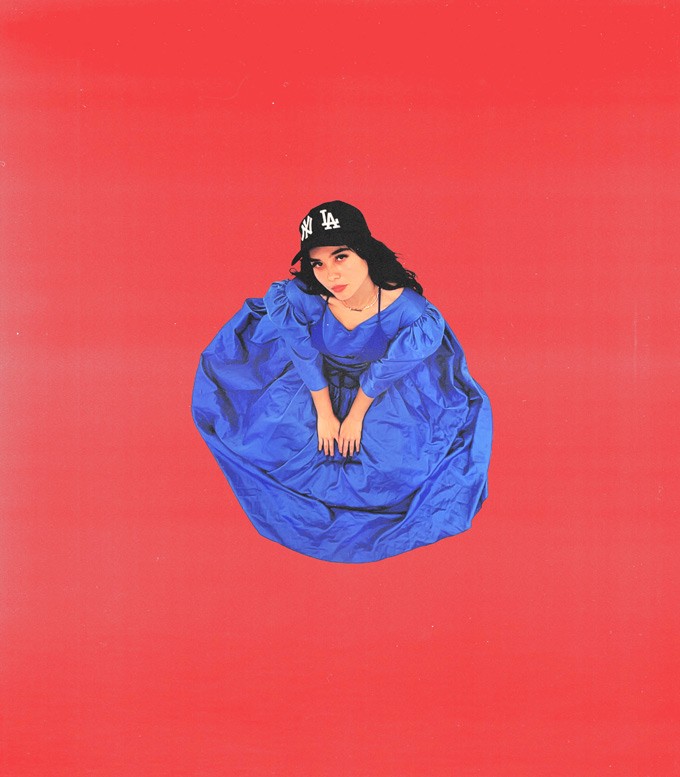 CDM: What do you hope for people to take away from listening to your music?
THE BLOSSOM: I really just want them to know that it's theirs, and feel like it is. I want them to feel like it's their own.
CDM: If B.L.O.S.S.O.M. were an acronym, what would each letter stand for?
THE BLOSSOM:
B - Non-Binary  
L - levitating
O - ooOoOo
S - sounds
S - sassy
O - over the top
M - miserable
CDM: What's on your bucket-list?
THE BLOSSOM: Tokyo, I want to go so badly it hurts.
CDM: You're one of our 'must-know' artist picks for 2021... who are yours?
THE BLOSSOM: Kenny Mason, Teezo Touchdown, Curtis Waters.
CDM: If you could steal one thing without consequence what would it be?
THE BLOSSOM: Everyone's hearts.
CDM: If you were a country, what would be your national anthem?
THE BLOSSOM: A crazy remix of 'I'm So Tired' - Fugazi, and 'R.I.P.' - Playboi Carti.
Watch The Blossom's music video for 'ANGEL FANGS' below...
Load next