What are The 1975 doing now?
What are The 1975 doing now?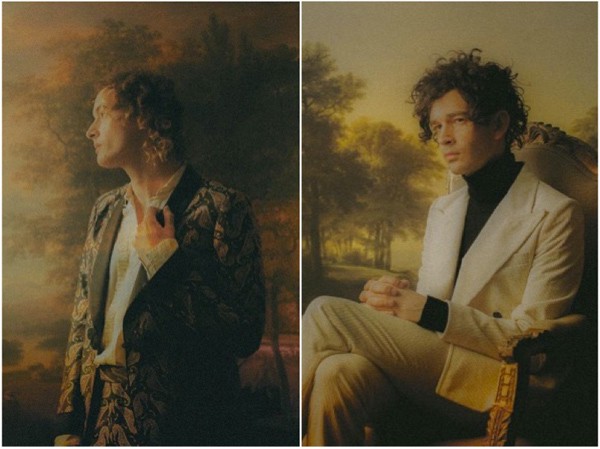 Fresh off the bat of their 2017 Brit Award win for Best Group, men of mystery The 1975 have embraced once more their #1 favourite pastime - baffling and bamboozling the heck out of their fandom.
In a series of new Instagram posts, Matty has turned himself [and George Daniel] into a renaissance style painting, as well as posted several additional paintings and images.
As we like nothing more than to speculate, below are some theories we have come up with:
UPDATE: It appears that The 1975 may be teasing that they're playing Latitude Festival (in Suffolk from July 13-16) and Longitude Festival (in Dublin from July 14-16), judging from the caption accompanying the below image. Goodness knows why the co-ordinates point to a random place in Russia though...
#1. First look at the below image that Matty posted:
It's of The Crystal Palace, a Victorian style structure that was originally built in Hyde Park, to house The Great Exhibition back in 1851.
Hmm, I wonder if it's a coincidence that the structure was built in Hyde Park, and lived there for a number of years, before its relocation nearby to the new suburb Crystal Palace, and subsequent destruction by fire in 1936.
The band also tweeted this morning a new photo of The 1975's neon sign in what appears to be a forest - further indicating the likelihood that they're going to announce a Hyde Park Summertime concert.
The band also have a gap in their schedule between July 1st and July 6th, giving them time to head back to the UK to play a special Hyde Park show.

#2. Another of Matty's mysterious images posted is of the Dalston Junction train station, captioned with Bob Dylan lyrics - "Times they are a changin!!"
I'm calling it now. The 1975 are part of the Illuminati.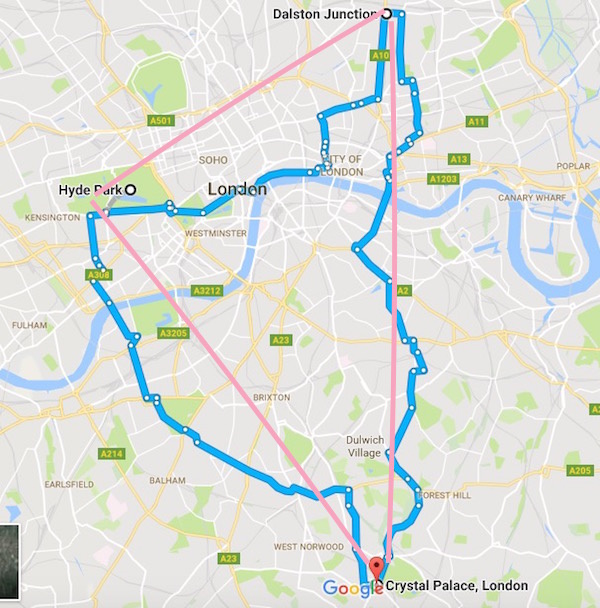 #3. Matty + George have released images of them as Renaissance style paintings - perhaps there's going to be a The 1975 art exhibition where the images are put onto enormous tapestries and hung in rooms. I'm holding out for the paintings of Ross and Adam though, to be honest.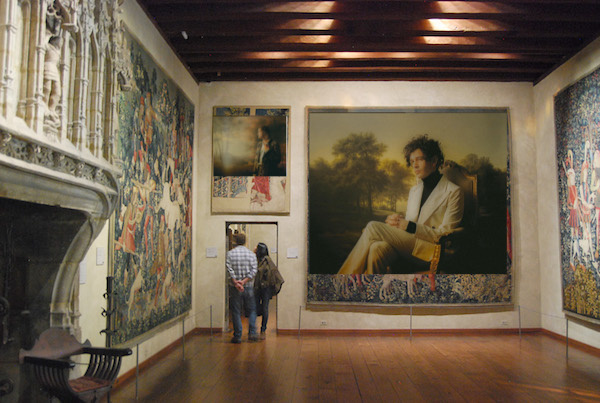 [An artist's interpretation of The 1975 tapestries]
#4. Apparently the MTV website had a post about a new The 1975 song called 'Renaissance' which doesn't link to anything, but the proof is on Google... It fits with the rest of the new era speculation too.
#5. To further fuel the theorising, Matty commented on an Instagram account with a waving hand / clapping emoji - after they speculated about the new era being vanitas: "vanitas was an art movement that was characterized by various objects (wilting flowers, rotting fruits, time pieces, hour glasses, skulls, candles whose wax burned low) that symbolized the inevitability of death and the futile nature of earthly achievements."
Here's some more info on vanitas:
#6. Samuel Burgess-Johnson has also been busy teasing things to fans, in the form of three different images that may well be single covers / some form of artwork - with the captions being 'Everything is you', 'Renaissance', and 'The Way I Used To Think We Were'.
Who really knows what's going on though. Only time will tell...
Load next