Laneway Festival 2015 - Part VII - FKA Twigs.
Laneway Festival 2015 - Part VII - FKA Twigs.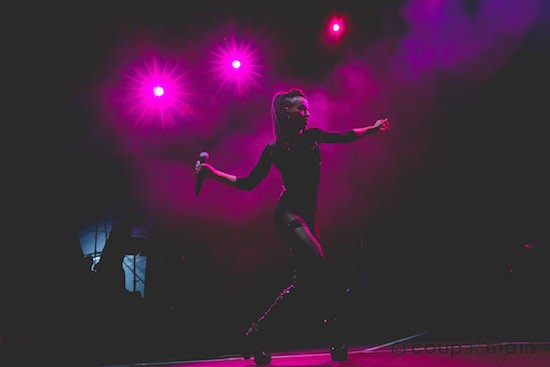 There was a humming sense of untapped energy in the air as I moved through the throbbing crowd to the Hey Suess stage. Everybody there had always been waiting for one act; all day, every day, since the beginning of time, there had only been an energy for FKA Twigs. Or, at least, that's what it felt like.
Against the sun-streaked sky, the world seemed to pause as she came onstage in all her braided glory, wearing a halo of smoke and strobe.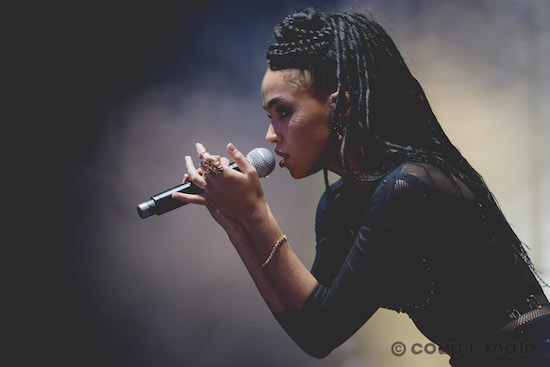 People were literally climbing over one another to get a glimpse of the presence you could feel from a mile away; it was a terrible time to be short. She started with no introduction, only a barrage of harmonies and silky sways that came together to caress the audience.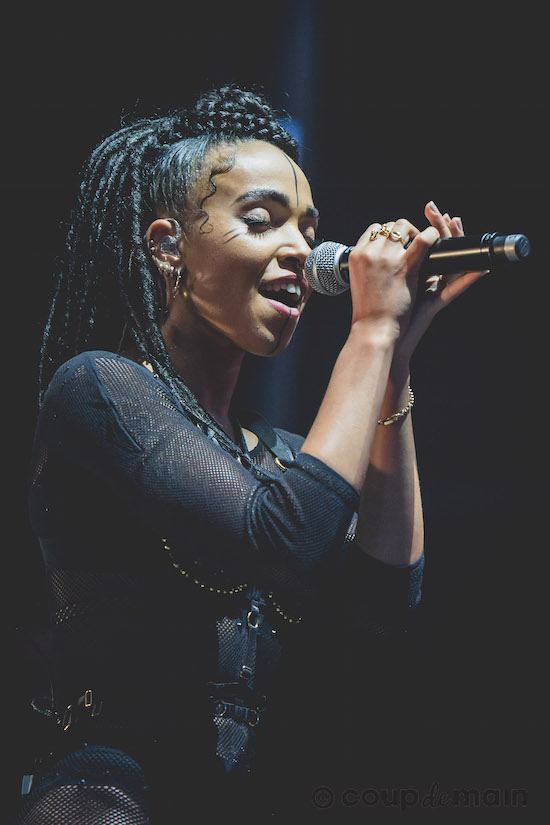 Starting with 'Preface' to get those layered vocals going and moving through her setlist, it was clear that Tahliah Barnett didn't make music that could be pushed to fit any particular mold - rather, she created her own sense of place within the musical spectrum, acting as a prophet for the new age of Indie/R&B.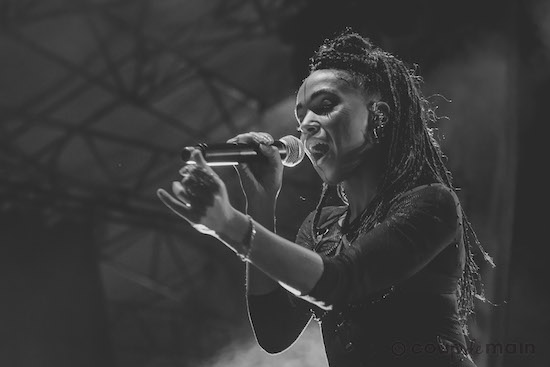 Masses of coloured lights and smoke showcased the brooding display of stretching vocals and thudding beats, and songs like 'Give Up', 'Lights On' and 'Pendulum' gave the audience exactly what they'd come to Laneway for: a sound unlike anything else.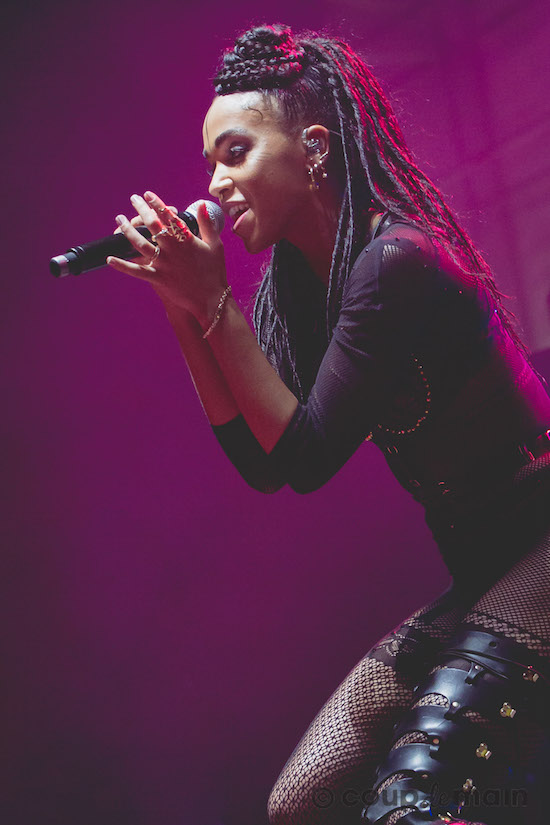 Her only acknowledgement with the crowd was the introduction to her four-piece accompaniment, but there was no need for excess banter -  she stole the show with a simple glance and a twist of her hand. Moving to crowd favourite and single 'Two Weeks' to conclude, Tahliah came to Laneway, saw what it had to offer, and without a doubt conquered everything she found.
Check our more photos from her set below...
[ ALL PHOTOS BY DAN LIU ]
Load next