An Omar Apollo x 'Ivory' appreciation post.
An Omar Apollo x 'Ivory' appreciation post.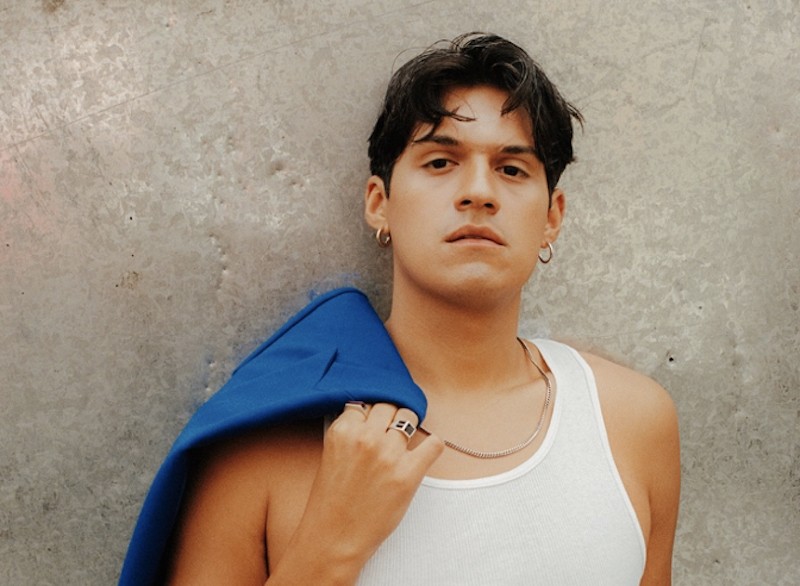 Omar Apollo has just released his long-awaited debut album 'Ivory' which features the singles, 'Tamagotchi', 'Killing Me' and 'Invincible'. The album also includes the track he shared back in November of last year; a collaboration with Kali Uchis titled 'Bad Life'.
So today, on the day of release, we are celebrating...
#1. The album features production from the likes of Pharrell Williams, Chad Hugo, and features vocal features from Daniel Caesar, as well as Kali Uchis.
In an interview with Rolling Stone, Apollo talked about the experience of working with Pharrell Williams: "Apollo's eyes immediately light up as he reminisces about the "vamos pa' Miami" trip he took to meet with Pharrell last April. "I was like, 'Say less,'" he recalls with a smile. "He started making a beat, like, psh psh psh. Like Pharrell. He goes downstairs, so I just start writing and recording. I make the whole song in 30 minutes. And he comes back in and goes, 'How's it going?' He pressed the spacebar and got so excited. That's when there started to be chemistry. He was like, 'Oh, that's what you're on!' "
Pharrell then disappeared and came back with 20 people, including Pusha T. "He went, 'Y'all gotta listen to this shit, man. He went crazy,'" Apollo remembers. They ended up making a handful of songs together before Pharrell asked him to extend his stay — and when Pharrell asks you to stay in Miami to make more songs, you stay in Miami to make more songs. They made five "from scratch," one of which Apollo promises is "living somewhere else, but is gonna come out."
Read the full Rolling Stone piece here.
#2. Apollo has performed two songs from the album on The Tonight Show Starring Jimmy Fallon with 'Go Away' being performed last year and 'Killing Me' being performed more recently. Check out both songs below... 
#3. The single 'Tamagotchi' has also garnered major support from Tyler, The Creator over Instagram direct message - listen to Tyler's encouraging message below...
#4. Some super sick merchandise has also been released alongside the record - you can check out the full line that you can order online here.
#5. Just this week, Apollo has set off on tour across North America with a couple dates in Europe - the tour also includes two performances at Coachella 2022!
Omar Apollo's 'Ivory' is out now - listen to it below:
Load next