Listen: Ladyhawke returns with 'Guilty Love' featuring Broods.
Listen: Ladyhawke returns with 'Guilty Love' featuring Broods.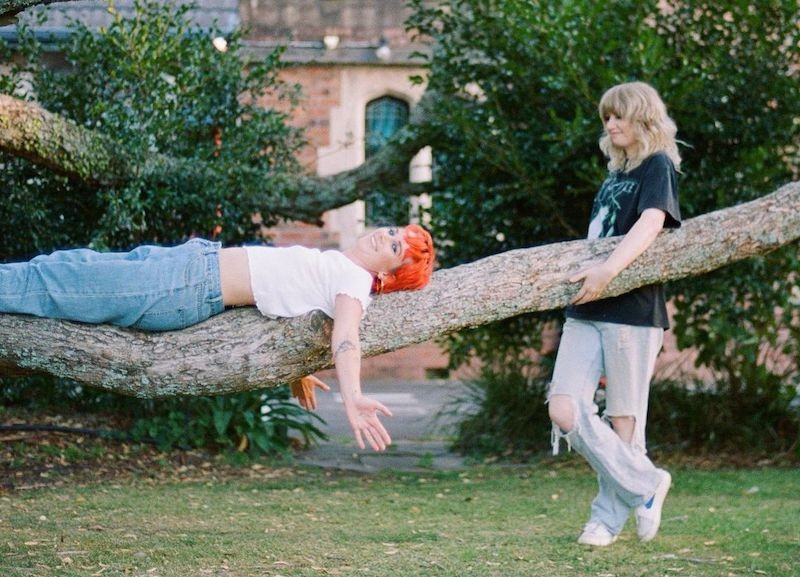 Ladyhawke has returned with a brand new song 'Guilty Love', which features fellow New Zealander Georgia Nott (of Broods) - written about their shared experiences of growing up Catholic. The song is her first release since her album 'Wild Things' five years ago, and is the first piece of her next project.
Ladyhawke says: "'Guilty Love' is important to Georgia and me for different reasons. Personally, growing up in the Catholic school system, as I reached my teens, I started to feel immense shame and denial about my sexuality. I suffered the constant fear of being judged and alienated by my friends and family. These feelings took a long time to shake off and work through. 'Guilty Love' is a way to share our experiences, and hopefully help anyone going through the same thing to know they're not alone."
Broods' Georgia Nott shares: "'Guilty Love' came from the classic "in-studio heart to heart". We talked about growing up religiously and how we carried a lot of shame around the idea of what a woman (or person) should be. This song is about that but also about finding our own way back to a sense of spirituality through love. The love that once caused so much guilt, ended up being the most healing and spiritual. END CONVERSION THERAPY EVERYWHERE!"
Watch the 'Guilty Love' music video below...
Load next