Kesha - 'Praying' music video.
Kesha - 'Praying' music video.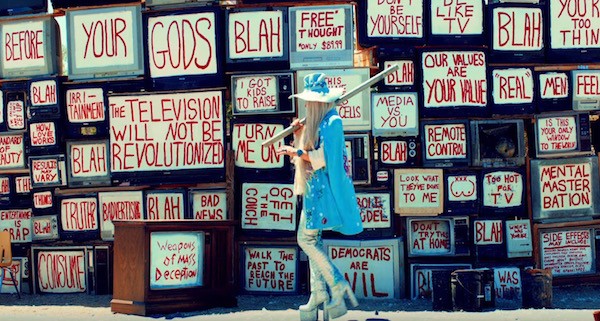 "You said that I was done / Well, you were wrong and now the best is yet to come," movingly sings Kesha on her long awaited comeback single, 'Praying', accompanied by a music video aptly filmed at Salvation Mountain.
'Praying' is lifted from Kesha's upcoming new album, 'Rainbow', which is scheduled to be released on August 11th.
About her new album, Kesha said in an open letter penned for Lenny Letter: "I've written a record that reveals my vulnerabilities, and I have found strength in that. In the past, I've always felt like I was trying to prove something, trying to be someone I thought people wanted me to be, but on this record, I'm just telling the truth about my life. This album is me. The most raw and real art I have ever created, and now it's my gift to you. I hope you love it. Thank you for not giving up on me. We made it <3. I love you all so much."
Watch the 'Praying' music video below...
Load next