Exclusive interview: One Direction's Harry Styles and Niall Horan on their new album, 'Made In The A.M.'.
Exclusive interview: One Direction's Harry Styles and Niall Horan on their new album, 'Made In The A.M.'.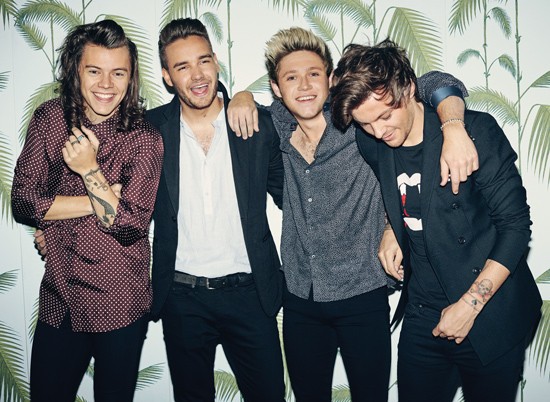 It's been a wild year for One Direction. Five years down the line from their original formation as one of Simon Cowell's amalgamations of solo singers, they are older, wiser, and - of course - one member down from the original line-up. Whilst the loss of Zayn Malik is still beleaguered by media at every turn, what's often overlooked are the huge strides already being made by the remaining four. 'Drag Me Down', the lead-single from the band's fifth full-length album, 'Made In The A.M.', is a bass-heavy cut that showcases pop music moving in perfect step with the band's maturing fanbase.
At the group's conception, One Direction's followers were consistently tarred with the hysterical fangirl brush that has been reserved for boyband fans since the dawn of time. Whilst this pervasive stereotype all too often continues to saturate the derisive comments of mainstream music media, the band are acutely aware that their fanbase is an incredibly diverse community. It's easy to forget that - despite their burgeoning discography - not one of Harry Styles, Liam Payne, Louis Tomlinson, or Niall Horan, are more than 23-years-old. Many of their fans are, indeed, their peers; young adults whose teenage years and early twenties have been soundtracked by the music of these boys who have grown up alongside them.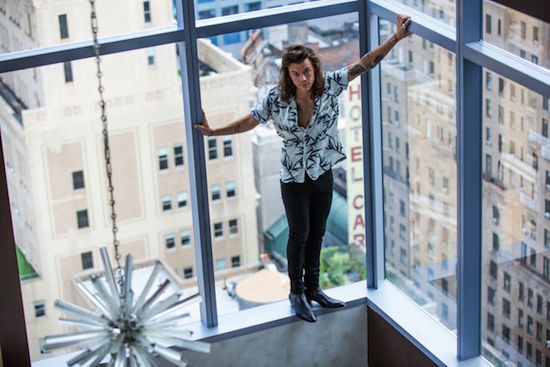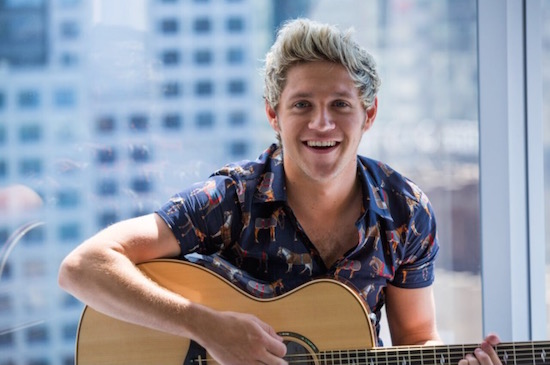 The announcement of One Direction's forthcoming hiatus came as a shock to many, delivered as it was through the confusing hands of the British tabloid media. Niall and Louis took to Twitter to dispel the escalating rumours, confirming the news that many fans had dreaded. Others, however, seemed understanding and almost relieved. After five years of relentless recording and touring, the boys are finally going to get the break they very much deserve.
Coup De Main caught up with Niall and Harry on a comfy sofa in North London, with both boys rocking boot casts on their right feet. Somehow they managed to break their feet within months of each other, yet seemed unfazed by the combination of injury and relentless scheduling. Between a chivalrous offer of broccoli from Harry, to Niall's prediction of an Ireland vs. New Zealand final for this year's Rugby World Cup, we also discussed 'Made In The A.M.', fan empowerment, and - most importantly - when we're going to see all four of the boys back in New Zealand next.
Watch our NZ exclusive roundtable interview with Harry and Niall below...
"There's obviously a lot of different body images that are thrown around in society in general, and some things kind of look like they're more acceptable and some things are made to feel like they're unacceptable. I think it's very important that it empowers people in general. Any time that you can make someone who potentially might not feel as great about themselves as they should, feel better about themselves, I think that's always a positive thing."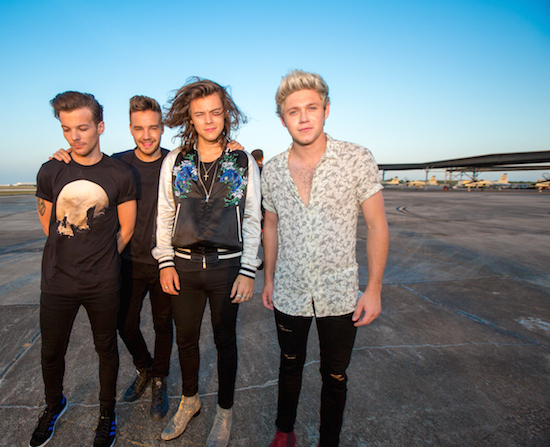 HARRY: Thank you for coming, everyone.
CDM/NZ: Thank you for having us!
NIALL: Welcome… to the seminar.
BELGIUM: I heard that your record is coming out on the same day as Justin Bieber's. Your fans are really fighting on social networks. How do you manage that?
NIALL: There is no need for a fight, if they are fighting. We just happen to be releasing our albums on the same day. It's happened to us before; our first couple of albums were released on the same day as Rihanna. I think the press have just made a bit of a deal out of it because it's us and Justin Bieber. It's fine. You know you're gonna be up against someone in the charts - it just happens that we have fallen on the same day. Anything you would like to add to that, Harry?
HARRY: I don't think anyone makes a record with competing with someone else in mind. I think then you don't make it for the right reasons. I think we made the record - we're very, very happy with it, we're very proud of it - and now we're putting it out, and it happens to be on the same day as someone else, and that's it. It's not a win/lose thing - it's, we hope that our fans like it, and if it does well that would be amazing, but that's not ultimately what it's about.
SWEDEN: Many things have changed since One Direction started, but are there some things that remain the same?
NIALL: Most things!
HARRY: I still don't have a beard.
NIALL: Me neither. I have chest hair that I never had before! But apart from that it's all pretty much similar.
HARRY: It's been amazing really, we're very lucky that we get to tour a lot and we've made an album every year for the past five years. Not everyone does things at that rate and it's been incredible to do it that way. I think the fans have always been so incredible for us, that we've always felt like we wanted to give them as much new music as we could and that's probably why it's been an album a year - because that is a lot, I know! Obviously people don't usually do that, so I think for us it's been a lot more about, they give so much to us that we want to give them music all the time. We've been very lucky.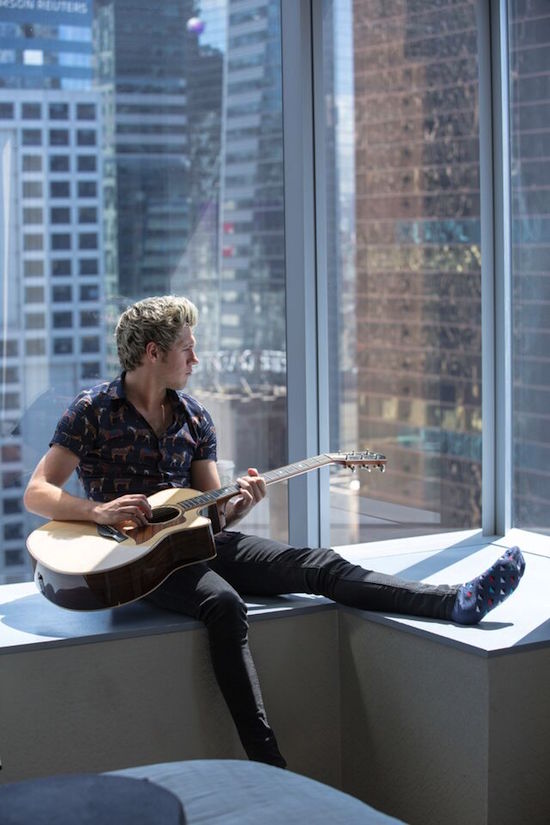 CDM/NZ: I'm from Coup De Main, which is a New Zealand based magazine.
HARRY: <applauding> Kiwis kiwis kiwis!
CDM: So, my first question is a two-parter. Firstly, when will One Direction return to New Zealand? And secondly, do you think The All Blacks will win the Rugby World Cup?
NIALL: Yes, I do think the All Blacks will be in the final of the World Cup, versus Ireland!
HARRY: You think they're gonna lose to Ireland?
NIALL: It'll be a good game! I'm not saying yet, I don't know! We're a couple of injuries down - big injuries, big blows to the squad - but we'll move forward to the next game. But I do think that the All Blacks will win the World Cup, yes. But also, New Zealand… haven't been to New Zealand in a couple of years. We won't be in the next year anyway, but we'll try obviously next time we make our way down there, of course.
HARRY: We always have a lot of fun in New Zealand, everyone's very nice. Is what you're printing going to New Zealand? Everyone in New Zealand is very, very nice!
POLAND: "Causing trouble in hotel rooms--"
HARRY: <interrupting> It's just a room!
POLAND: "--are some words from 'Perfect', and so from that song I learned that you guys have a rock and roll soul. I was wondering, does it bother you when people think you are role-models when you never said you were, and do you do some rock and roll stuff on tour?
NIALL: No. We don't. <laughs>
HARRY: I don't think it bothers us, although I think it bothers some people. We're honoured, I would say, more than that, that anyone would look at you in that way. Not all of our fans are young, but we have to acknowledge that there are some that are young, so I think it's naïve to not acknowledge the responsibility of having a lot of younger people viewing what you're doing. I think it's important to keep that in mind, you know what I mean?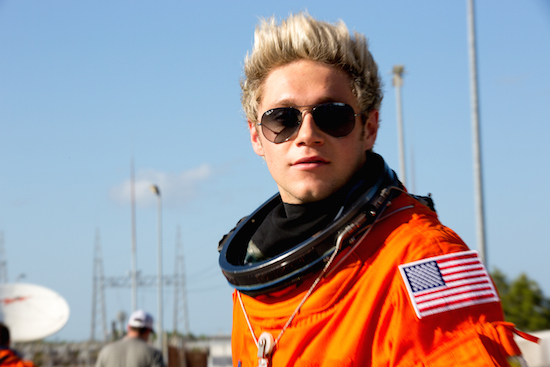 BELGIUM: This record is the first one without Zayn. Is the sound different without him? How do you do your work? Or is it something intermediate for your break-time, your solo career? How do you define this album?
HARRY: It was obviously different, the process, because there was one less of us. But at the same time, it didn't change - in terms of the writing of the album - it didn't change that much. The focus over the last five years has always been the same in that we want to make the best record that we can, and I think that didn't change in any way. I think everyone was very much on the same page; that we wanted to work really hard on the album and make something that we are proud of, which fortunately we feel like we have done. We hope that people like it and… yeah. The process was very similar; obviously you go off and sing and write things and then you come back and you sing the things. Obviously the album sounds a little bit different because you're missing a voice that was there before, but we've very much grown stronger, probably through the realisation that we all have the same goal for a lot of things. I think it was nice to have the album as a common ground that we all thought, "We want to make this the best record that we've made." We're very happy with it and we feel like we've done that, so we hope that everyone else enjoys it as much as we like it.
SWEDEN: You're about to have your last concert before the break, how do you feel about that?
NIALL: It's obviously going to be emotional because we've toured every year for the last five years. Doing shows is our favourite thing to do. We do have a little bit of work to do after the shows, before we take a break for Christmas, but I can imagine it will be quite emotional, considering that we do a lot of shows. I think someone told us today that we've performed to 7.5 million people in the last few years so we'll probably miss that part of it, yeah.
SWEDEN: Do you think you'll cry?
NIALL: Can't tell until we're there, I suppose.
HARRY: Things like that is usually things that sink in afterwards. I think we're going to enjoy the last show. There's been a lot of shows over the last five years and obviously each one is very different, and I think we'll just have fun with it. I think going into it, knowing that we're not gonna do it for a little bit, we're just going to go out and enjoy the fact that we're performing these songs to a lot of people. It's very fun, so it'll be good. I'm sure it will be emotional, but it's gonna be a lot of fun too.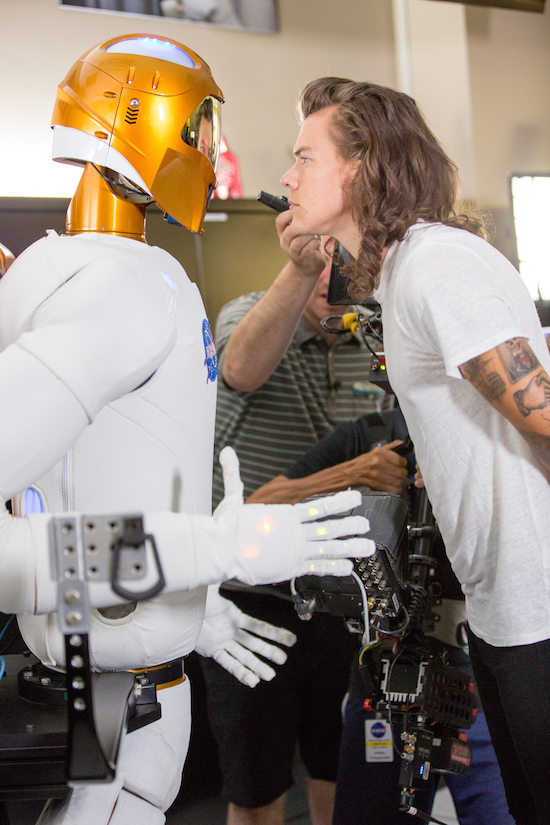 CDM/NZ: Harry, you've been a vocal supporter of Emma Watson and the United Nation's #heforshe campaign, and One Direction have a proud history of girl-power songs from 'What Makes You Beautiful' to 'Girl Almighty'. Is it important to you to make music that empowers your fans?
HARRY: I think so. I think, like we said earlier, there's obviously a part of a large group of our fans that are young. People in general, not just girls, but people in general who are younger are obviously extremely impressionable, and I do think it's important. There's obviously a lot of different body images that are thrown around in society in general, and some things kind of look like they're more acceptable and some things are made to feel like they're unacceptable. I think it's very important that it empowers people in general. Any time that you can make someone who potentially might not feel as great about themselves as they should, feel better about themselves, I think that's always a positive thing.
BELGIUM: What can we expect of you in the next year, in 2016?
HARRY: We'll be taking a break, so please don't expect too much! We might disappoint. I think we're all just going to take some time off and spend some time with friends and family. Just hang out for a little while, which is going to be a lot of fun. We've obviously created the standard for ourselves of doing an album and a tour each year and I think we're just not--
NIALL: Just not going to do another album and another tour!
HARRY: We're going to just take the time out and just not do that.
BELGIUM: Some side projects, or...?
HARRY: I don't know, I think we're very focused on finishing the tour, and obviously the album is coming out which is the biggest thing for us right now. I don't think we've looked a month past that to be honest, so it's hard for us to say a year past that.
NIALL: You'll find me somewhere on a beach. Don't even come looking for me. I'll have a beard down to my ankles.
HARRY: How are they going to find you on a beach if they don't come looking for you, Niall?
NIALL: I'll post a picture on Instagram.
HARRY: <sarcastically> He'll post a picture on Instagram! He'll keep you in the loop. Snapchat stories for days!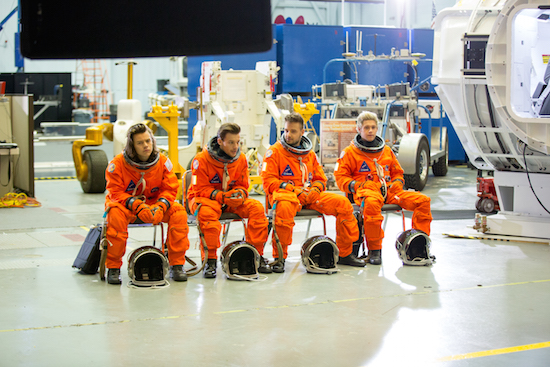 One Direction's new album 'Made In The A.M.' is out worldwide on November 13th! Click here to pre-order now.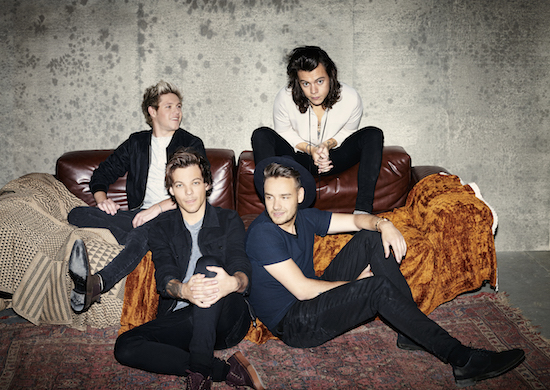 Load next