Harry Styles is executive-producing a sitcom based on his life.
Harry Styles is executive-producing a sitcom based on his life.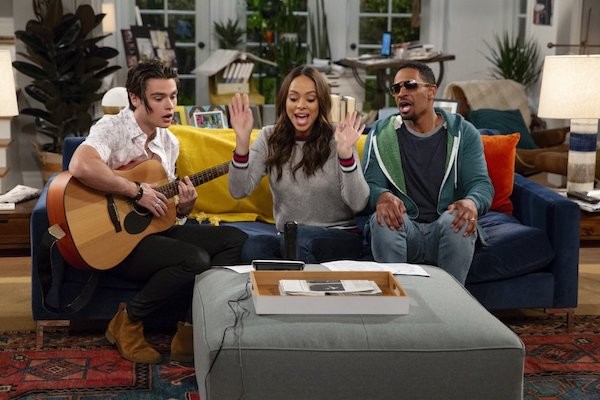 Harry Styles is set to executive-produce a new sitcom loosely based on the early days of One Direction, titled 'Happy Together', which will air on American network CBS this US Autumn / NZ Spring.
The sitcom will star Damon Wayans Jr. and Amber Stevens West as a married couple living quiet lives in suburbia, until a young popstar (played by Australian actor Felix Mallard) unexpectedly moves in with them - based on real-life events in Styles' life, where he crashed on a mattress in friend Ben Winston's attic for 20 months (instead of the originally intended two weeks).
Winston now works as an executive producer of The Late Late Show With James Corden, and will also executive-produce 'Happy Together'.
In an interview with People, Mallard said about Styles' intended level of involvement: "I got to chat with him when were first deciding to do the show and he's really excited. He's really keen. He knows that it's a story based on his life, and he gets to produce a TV show which is fantastic for his career. So I think he really, really does care."
And Stevens West said: "This is his story, and even though we're not telling it exactly as it happened, people are going to ask questions — like, 'Did this really happen to you?' So he's going to care about the stories that we're telling. I think he's going to have a pretty strong presence as a producer."
Watch Mallard play guitar below:
Load next