NZFF 2013: 'Mood Indigo'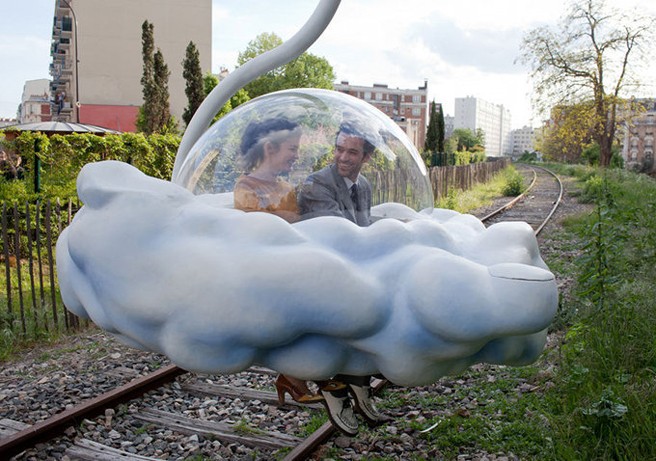 'MOOD INDIGO'
2013 | 125 mins
DIRECTOR: Michel Gondry.
CAST: Romain Duris (Colin), Audrey Tautou (Chloé), Gad Elmaleh (Chick), Omar Sy (Nicolas), Aïssa Maiga (Alise), Charlotte Le Bon (Isis), Sacha Bourdo (The Mouse), Philippe Torreton (Jean-Sol Partre).
"Michel Gondry returns to France for this surreal romantic tragedy set in a retro-futurist Paris. Buckle up for a style overload: his stellar adaptation of Boris Vian's widely beloved 1947 novel takes Gondry's penchant for analogue bric-a-brac and whimsical design to giddy new heights. It's a match made in heaven: director Michel Gondry, master of cinematic bricolage, meets Boris Vian's cult novel Froth on the Daydream, and the result is Mood Indigo. Romain Duris plays handsome, wealthy Colin, who lives in a lovely apartment with a factotum (Omar Sy from The Intouchables) so brilliant and accomplished he leaves Jeeves at the starting-post. Colin's friend Chick, avid collector of the books of celebrity philosopher Jean-Sol Partre, falls in love, so Colin decides that he too wants a girlfriend, which is when he meets Chloé (Audrey Tautou)…"
Watch the 'Mood Indigo' trailer below...
Load next