A Clinton Kane x 'Maybe Someday It'll All Be Ok' appreciation post.
A Clinton Kane x 'Maybe Someday It'll All Be Ok' appreciation post.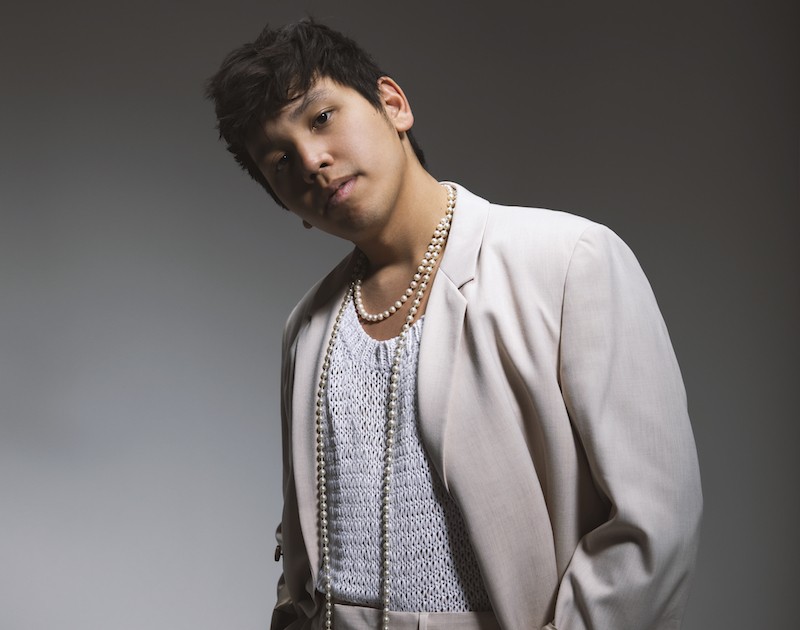 Norwegian-Filipino singer/songwriter/multi-instrumentalist Clinton Kane has released his debut album 'Maybe Someday It'll All Be Ok' - featuring lead singles 'Chicken Tendies' and 'I Guess I'm In Love', as well as 'Go To Hell' and '14'.
About his album, Clinton says: "This album is a collection of personal experiences and key moments that have had an impact on my life. It's unapologetically myself. I've been working on this project for three years, and to think this whole journey started from a panic attack that forced me to try writing a song is surreal to me."
#1. Clinton explains the inspiration behind the title of his album: "The name of the album was actually inspired by a phone call I had with a close friend. We were sharing stories about mutual trauma, and at the end of the call he said 'maybe someday it'll all be ok.' It wasn't too depressing, but not too optimistic either, and I've always felt like I live in that grey area - that juxtaposition between hopefulness and hopelessness."
Listen to the title-track below:
#2. This December, Clinton will play shows in Auckland, Brisbane, Melbourne, Sydney, and Perth!
Here's a preview of what to expect from his live show:
#3. Check out this video of Clinton playing his album to strangers in New York...
#4. Read this heartfelt letter from Clinton about his song '14' that features on his album:
#5. Clinton will be contributing a portion of touring proceeds to various charities serving the different continents and cities he will be performing in. A dollar per ticket sold in the US will be donated between Take Back The Night, a national advocacy organization with local chapters that amplifies voices and convenes community for survivors of sexual abuse and assault, and Noise For Now, which supports local abortion providers and advocates in areas where access has been threatened or eliminated.
Clinton Kane's debut album 'Maybe Someday It'll All Be Ok' is out now - stream it below:
Load next