Phone a Friend: Advice from Beabadoobee.
Phone a Friend: Advice from Beabadoobee.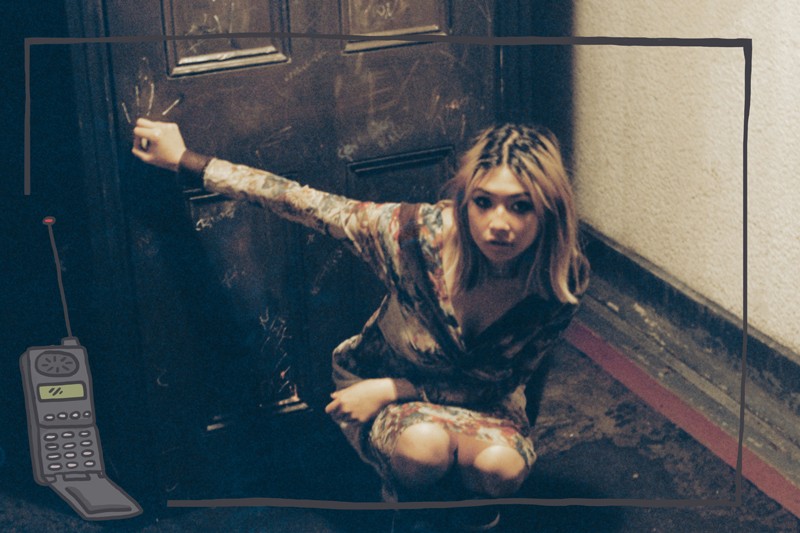 "It's a record for girls to cry to and dance to and get angry to. It's all about, like, how annoying it is to be a girl," says Beabadoobee (born Bea Kristi), about her highly anticipated forthcoming debut album, 'Fake It Flowers'. And with the first two singles, 'Care' ("I don't want your sympathy / Stop saying you give a shit 'cuz you don't really care") and 'Sorry' ("A part of me feels for you / That I'm doing alright"), already having further invited listeners into the restorative and endearing heart-on-sleeve-wearing world of Beabadoobee, it's time to get cosy.
Fearlessly confronting hard feelings, Bea says of 'Sorry' that it is "an apology, confessing my mistakes in a friendship and watching someone who I love breakdown and fade away as a person. It's the idea of dismissing something because it felt too close home and a personal reminder to never take for granted what that person could have had."
And unleashing her wrath upon those that don't practice empathy, Bea says about 'Care' that: "This song has end of 90s movie vibes, like you're driving down a highway. It is pretty much me being angry at society, or people around me who I just don't think know me and don't care. I don't want you to feel fucking sorry for me. I just want you to understand what I've been through."
Like shared therapy, Beabadoobee songs are exercises in how embracing all of your feelings (even the ugly, complicated, and tempestuous) only serve to make you stronger.
'Fake It Flowers' is out October 16th, but in the meantime, below follows some life advice from Bea...
ADVICE FROM A MEMBER OF THE GIRLS WHO ROCK CLUB:
1. Never Forget Who You Are
Understand where you came from and where you belong - if that means the country you were born in or your culture or the friendships you have back at home. Be proud of who you are and what you have. You can never forget those people and places because that's who you truly are and what made you.
2. Stay In Touch
Call your parents or family. They're the ones who brought you into this world in the first place and shaped you. The first people who have ever loved you. They'll appreciate you taking the time when you're busy.
3. Eat/Drink Properly
It's very important to stay healthy especially during these times. If you want to feel right you have to take care of yourself, so try and stick to the basics of drinking water every day and eating properly. Try and remind yourself and make the effort so you feel your best. You know when you're not doing that and then you start to feel shit haha.
4. But Have Fun
On the flip side, also have fun - get fucked up; experience things. Make mistakes, because you need mistakes to live your life properly and to be able to learn from them. You need to be able to understand yourself and continue to grow.
5. Educate Yourself
Always feel the need to constantly educate yourself with things and stay aware. If that's politics or if that's the creative side. Be passionate about something because it drives you as a human being. I have such a respect for people who are super passionate about things because they're living for something they love. Keep doing what you live for.
6. Stay Grounded With Social Media
Remember that social media isn't real life and it's something you should never really depend on. At times it can really eat up a human being and can become really unhealthy. I don't want it to be a thing where everyone's depending on what people say about them to feel good about themselves. You have to have peace within yourself instead of what's on a screen.
Follow Beabadoobee on Instagram here and watch the music video for new song 'Sorry' below:
Want more? Further advice awaits you here.
Load next