Banks - 'The Altar' album review.
Banks - 'The Altar' album review.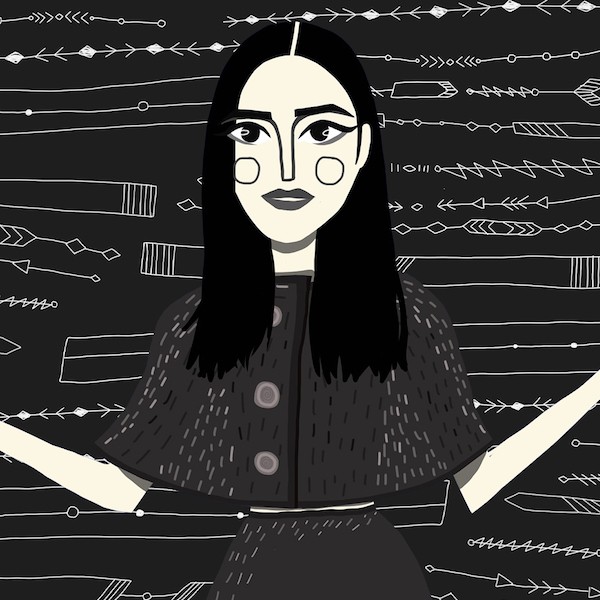 "Hated you for leaving me / You were my muse for so long / Now I'm drained creatively," Banks croons on 'To The Hilt', perhaps the most emotionally exposed moment of her second LP, 'The Altar'. But, in fact, it's a record that sees her creativity flow plentifully. The follow-up to 2014's 'Goddess' presents Jillian Banks at her fierce and fiery best.
'Fuck With Myself', the first track released from the album, sets the perfect tone for 'The Altar'. This is a record about Banks celebrating herself, and never more so than when she's growling, "I fuck with myself more than anybody else." It could even be this year's leftfield alternative to Hailee Steinfeld's 'Love Myself', as its sentiment is identical: I am all I need to make myself happy. While the track is pure ice and steel, Banks shows she hasn't lost her sense of humour, whispering, "You're on the corner waiting for my love / I put two walls behind you just to lean on / You're gonna need them 'cuz I stood you up." This song, and indeed this album, are all about her strength as a woman; men are cast aside with a contemptuous laugh.
'Goddess' alternated between withering put-downs and fragile vulnerability. On 'The Altar', Banks has chosen to run with the former rather than the latter. She's tougher, more in control, and more confident about who she is. Her songs are statements of her superiority, looking back on the men who messed her around with the hindsight and clarity to know that she deserves better. "I had to get away, I had to get away!" she cries out on 'Trainwreck'. "And to think you would get me to the altar…" snarls the chorus of album-opener, and stand-out, 'Gemini Feed'. She calls herself a "bad motherfucker" numerous times on the paradoxically-titled 'Weaker Girl'. This depiction of herself is bold and empowering, but ultimately monolithic, and occasionally leaves some desire for the beautiful fragility of 'Goddess' cuts, 'Under The Table' and 'Someone New'.
Banks' unique talents as a lyricist shine brightly on 'The Altar', just as they did on her previous record. Unlike many of her contemporaries, she persistently avoids cliché in expressing her emotions, opting instead for more complex, poetic lyrics, such as on 'Mind Games': "I don't understand, you claim that I'm a handful / When you show up all empty-handed / The way you say you love me / Like you've just been reprimanded / Cause I know you like mind games." By veering away from conventions often found in pop lyrics, Banks is able to tell her stories with more vivid imagery and relatable sentiment than almost any other artist working today.
As on 'Goddess', a smattering of producers are credited, including notable returns from SOHN and Al Shux. Her sound on 'The Altar' is darker and deeper and, just like the artist, more sure of itself. There are no half measures here, as was occasionally the case on the debut. This means she is not afraid to stray into territory that is broadly considered pop: 'Trainwreck' sounds like Little Mix at their very best, 'This Is Not About Us' recalls anthemic Janet Jackson hits of the mid-90s, and the hypnotic 'Haunt' seems to borrow a similar dancehall-inspired beat to Drake's 'Too Good'. Banks pulls off these manoeuvres with ease – her lack of home genre means that she is constantly in flux, allowing her to shift effortlessly between different sounds.
'The Altar' is an album that rewards with each listen, initially packing a powerful punch with its independence and self-determination, but then unravelling to reveal tales of a complex, knotty relationship full of 'Mind Games' and passive aggression. It's honest and candid without being histrionic or self-pitying. Give 'The Altar' the time it deserves, allow yourself to see under Banks' steely exterior, and you'll find a wholly gratifying record full of depth and emotion.
OUT OF 10:  ✨ ✨ ✨ ✨ ✨ ✨ ✨ ✨
IF YOU LIKE THIS, YOU'LL LIKE... Grimes, FKA twigs, James Blake, SOHN, Little Mix, Janet Jackson, CHVRCHES, MØ.
IN EMOJI FORM:  ???? ♊️ ???? ????️‍♂️ ???? ???? ???? ???? ✊ ????‍♀️
LESSONS LEARNT:
"I used to have a nickel for what you'd say, baby / Your words would burn me in the third degree / But baby look what it's come to / 'Cuz my love is the one" ('Fuck With Myself') - If you've got an opinion about Banks, it'd probably be better to keep it.
"Now I'm chugging along the train, I'm headed the wrong way" ('Trainwreck') - Don't follow Banks, she doesn't know where she's going.
"Oh my god, I think I saw a ghost!" ('Poltergeist') - Too many episodes of 'Most Haunted', Jillian?
"I found all your skeletons, a closet full of bones" ('Judas') - Don't try to hide anything from Banks. Especially not dead bodies. She will find them.
"I bought a dandelion you could blow" ('Haunt') - Well, that's just cute.
MUST-LISTENS: 'Gemini Feed', 'Fuck With Myself', 'Mind Games', 'Trainwreck', 'Judas', 'Haunt', 'To The Hilt'.
MUST-WATCH: 
Load next