Interview: musical crush of the week #39 - Anna Of The North
Interview: musical crush of the week #39 - Anna Of The North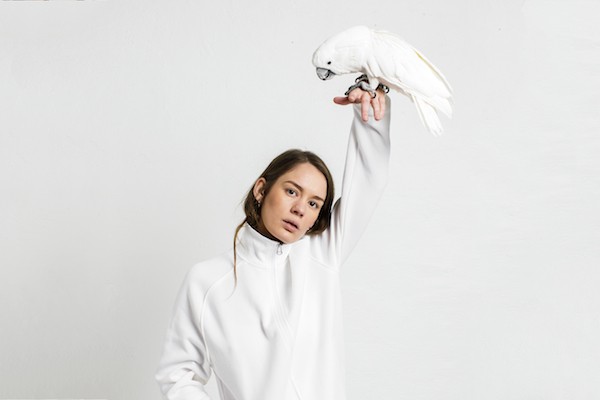 Made up of Norwegian songstress Anna Lotterud and native New Zealand producer Brady Daniell-Smith, Anna Of The North truly excel on their debut album 'Lovers', an album which encapsulates the different facets of love, and relationships.
We spoke with Anna Of The North to find out important facts such as their spirit animal, the most despicable thing they've done, and more…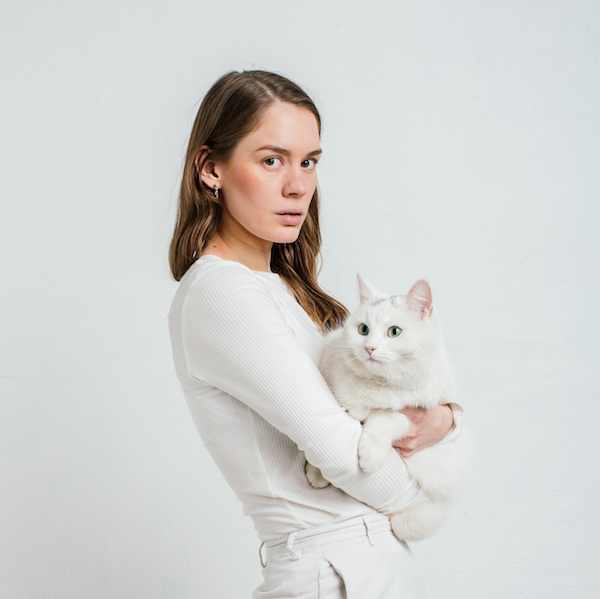 COUP DE MAIN: If there was an introduction to Anna Of The North via a soundtrack, which of your songs would be track one?
ANNA OF THE NORTH: Hmmm, I think maybe 'Sway'. It's the first song we released and still my favourite. 'Lovers' is also a good one though.
CDM: You've said in previous interviews your album 'Lovers' was fuelled by heartbreak, how do you think the writing and recording process has helped you reflect and grow?
AOTN: Yeah, I don't know, but there is something that happens to me when I go through stuff. I get the need to write and make stuff. Even if it's music, painting, or poems, I just need to express myself and get stuff out of my system.
CDM: In your song 'Moving On' you sing, "Believe me, I know, you're gonna make it through the day." Do you think this mantra is an important lesson for people to learn?
AOTN: Hehe, it's easier said than done. It's hard to believe that everything will be fine when you're in the middle of something. But deep down we all know everything is gonna be okay in the end, whatever happens.
CDM: What is your favourite part of the creative process - making the music, or writing the lyrics?
AOTN: I like every part of it. I've always been quite obsessed with lyrics, but it's quite hard since English isn't my first language.
CDM: You worked with Tyler, The Creator on his 'Flower Boy' album, and I really love 'Boredom', it's such a rad song. Did you know that Rex Orange County was also going to feature on the song too? When did you hear the final version of the song for the first time?
AOTN: I didn't know about Rex Orange County before. But now I do and he's crazy good. I didn't get to hear it before it got released.
CDM: If you were to curate your own music festival, who would you want to play and what would the festival be called?
AOTN: It would be the saddest festival in the world. Maybe that's just what it's gonna be called. Wet, Honne, Blood Orange, Tyler, The Creator, of course.
CDM: We've heard that you are a total night owl, what are your favourite late night past-times?
AOTN: For creative work it is. If I start something late at night, the hours just fly by and suddenly its 5am. The night is so dark and quiet and no-one is around to disturb you.
CDM: If you were a country, what would be your national anthem?
AOTN: 'Dipset Anthem', hah.
 
CDM: What do you think is the strongest human emotion?
AOTN: Hmmm, I think overall, love is the winner, but jealousy can be a pretty bad and strong one too.
 
CDM: If you could pick any five people (living or dead) to be in your entourage, who would you choose?
AOTN: Hmmm that's a tough question. Eleven from 'Stranger Things' definitely. Rejjie Snow. I don't know who else. I would love for everyone to have a different quality, so together we're like a supergroup.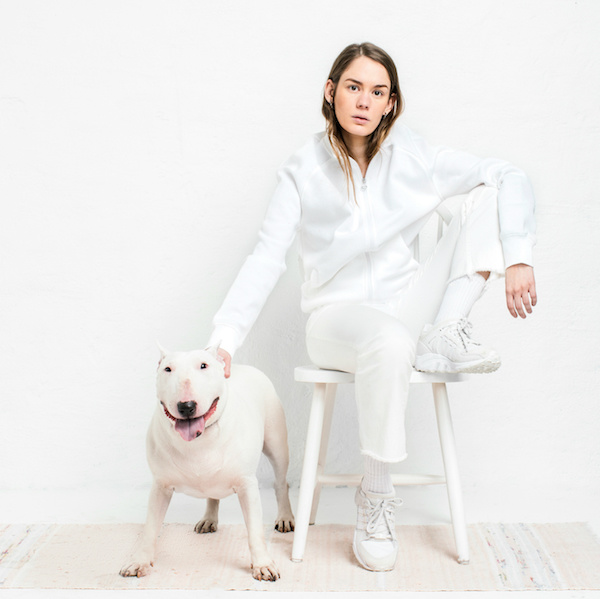 CDM: Do you believe in magic?
AOTN: I wanna believe in magic.
CDM: What is your spirit animal?
AOTN: Bird.
CDM: If you could steal one thing without consequence what would it be?
AOTN: My license, that I don't have.
CDM: What is the most heroic thing that you've ever done?
AOTN: Saved my bear from crashing to the floor.
CDM: What is your first proper memory, ever?
AOTN: I don't know. But when I was little I fell into a bog. (Or how you use that word in English?) And I remember everyone being really scared and they thought I was drowning. People jumped in the bog to find me. But when my feet touched the ground of the bog, it just felt like a trampoline that pushed me up again.
CDM: Stretch your right arm out as far as you can reach, what can you touch?
AOTN: The window of a bus.
YOU WILL LIKE MY MUSIC, IF YOU LIKE... Good music.
IF YOU ONLY LISTEN TO ONE OF MY SONGS, YOU SHOULD LISTEN TO…'Lovers'
MY TOP FIVE MUSICAL CRUSHES ARE... Aaron Carter, the one and only.
YOU KNOW YOU'VE MADE IT WHEN… You're on a track with Tyler, The Creator and G-Eazy in the same year? :)$)
Anna Of The North's album 'Lovers' is out now - click here to purchase.
Watch the 'Someone' music video below…
Load next