Wallows - 'Scrawny' music video.
Wallows - 'Scrawny' music video.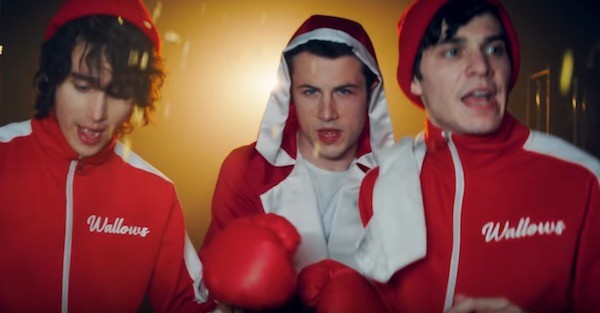 Alongside the release of their debut album, 'Nothing Happens', Wallows have today also shared a music video for latest single 'Scrawny' which features the band's Dylan Minnette taking on a much larger opponent in a boxing ring.
About the video, director Dillon Dowdell says: "I wanted to make a muscular music video that would play against the scrawny world of the song in a hilarious way."
And about their album, the band say: "It feels great to finally be releasing our debut record. We've been playing together for the past 10 years, so it's been a long time coming. Nothing Happens reflects on our experiences growing up together, our loss of innocence and the thoughts and fears that come with transitioning into adulthood."
Watch the 'Scrawny' music video below...
Load next