A Twenty One Pilots x 'Scaled and Icy' appreciation post.
A Twenty One Pilots x 'Scaled and Icy' appreciation post.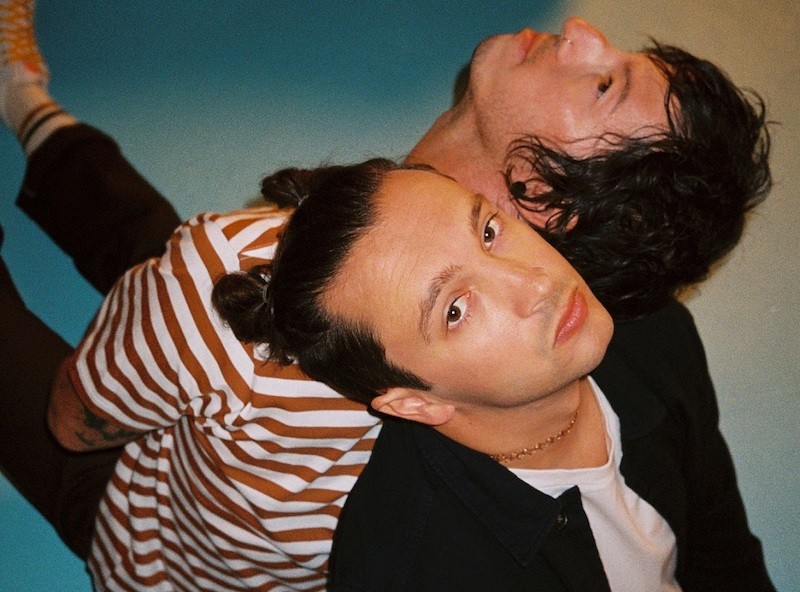 Twenty One Pilots have just dropped their long awaited album 'Scaled and Icy' which was created remotely by both members from their seperate home studios. 
On approaching the making of this new album, the band's Tyler Joseph told Zane Lowe: "I would say for this record, usually when you're writing records, you have an idea of which song you're writing. This is a number three song, or this is towards the back end, to bring it home, or this is the last song. On this one, I knew that the song "Good Day" was going to be the first song on the record, and I knew the song "Redecorate" was going to be the last one. But everything inside there was more liquid and available to be moved around as the creation process happened. And it's supposed to feel like that. It's supposed to feel like a flow of creativity rather than something very chronological, which in the past, I've done some more chronological stuff."
Today we are celebrating the release: 
#1. The music video for 'Choker'... also starring the famous Jim Dunn!
#2. Josh and Tyler have collaborated with Chipotle to create an exclusive burrito and t-shirt. The burrito is made with chicken, white rice, fresh tomato salsa, roasted chili-cornsalsa, cheese, romaine lettuce, and Queso Blanco. 
we hit our favorite spot @chipotletweets and created the official Twenty One Pilots Burrito together. you can now get it in the chipotle app or online. #sponsored pic.twitter.com/IB3jhaHFiY

— twenty one pilots (@twentyonepilots) May 13, 2021
#3. In a recent interview with Zane Lowe Tyler discusses being a dad, the group's strong fanbase, and the journey from 'Blurryface'.
On having to work remotely due to the pandemic, Tyler states: "There are obviously pros and cons. I think on the pro side, I think we actually developed some rhythm and chemistry on using remote technology in a way that we might always use it in future. He actually moved back to Ohio, which is pretty exciting for me, so the band's back together. But I think we learned a lot of really cool things about what what technology has to offer as far as making a record. And I could share my screen and he could see what what I was pointing at. And then he could actually control my cursor and then he could record, stop. I could eq his drums as he was playing, this is all from across the country. So there's a lot of amazing things that we were able to do remotely, but man, it does take longer. It just does. It adds time."
#4. The boys are back together in person and rehearsing for the upcoming livestream.
cløser and … closer to friday ψ new album and livestream • https://t.co/mj9xmJ6UaA pic.twitter.com/nE9zDAiGmy

— twenty one pilots (@twentyonepilots) May 19, 2021
working hard at rehearsals ψ the livestream experience is may 21st https://t.co/mj9xmJ6UaA pic.twitter.com/8HWgs9vPCd

— twenty one pilots (@twentyonepilots) May 12, 2021
#5 The 'Scaled and Icy' livestream experience on May 21st where they'll be performing songs from the album in an interactive experience:
https://t.co/mj9xmJ6UaA pic.twitter.com/JM4nWrnTue

— twenty one pilots (@twentyonepilots) May 20, 2021
Twenty One Pilots' new album 'Scaled and Icy' is out now - stream it below:
Load next