Review: Twenty One Pilots, Spark Arena - December 2018.
Review: Twenty One Pilots, Spark Arena - December 2018.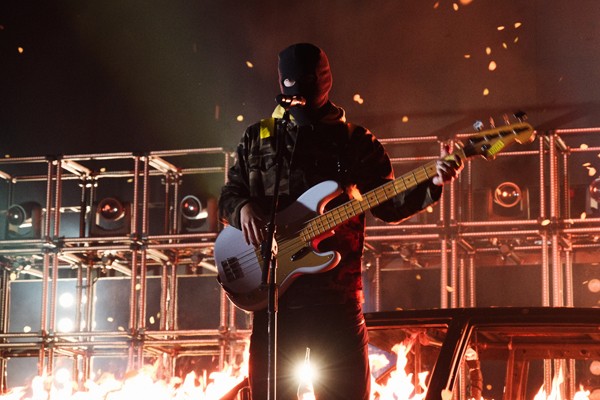 In 2019, Twenty One Pilots will celebrate their tenth year of existence. In this time, they've performed down in New Zealand on a grand total of five different occasions - from first opening for Paramore, playing their own show at Auckland's Powerstation, to where they are now, having played three shows at Spark Arena in the past three years.
Last night's show was not only their last show for 2018, but the first time that New Zealanders were able to experience songs from their new album 'Trench' in a live setting - and the band delivered it well, opening their two-hour set with the heart-pounding 'Jumpsuit', equipped with burning car and all.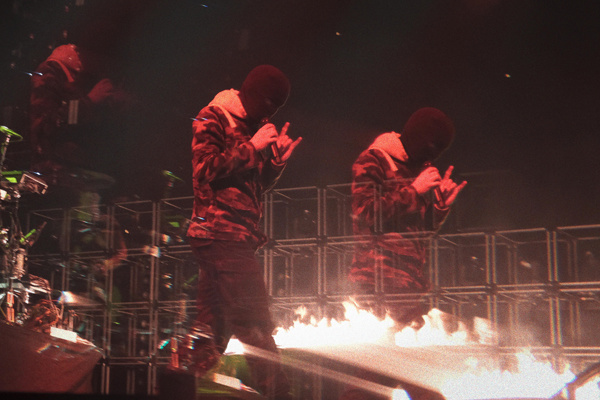 The rest of the set saw a mix of both old and new - 'Lane Boy' was followed by 'Nico And The Niners', which was followed by one of the band's oldest songs on their set-list, 'Taxi Cab'.
When he wasn't sitting playing the piano, frontman Tyler Joseph was playing the ukulele, strumming his bass guitar, running back and forth across the stage, truly giving his all to the show and to the fans.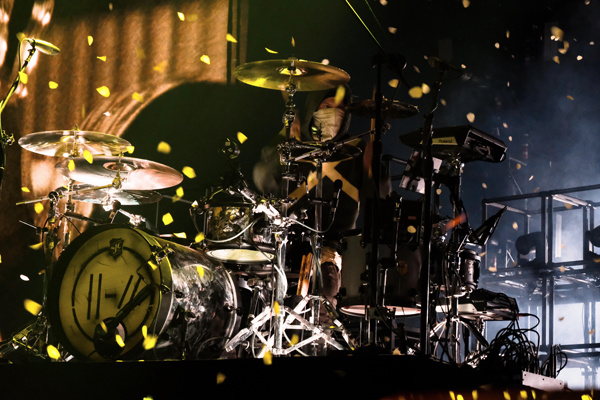 Playing the counterpart throughout the show was his best friend and bandmate Joshua Dun - who though is confined behind the drums for the majority of the show, finds ways to connect with the audience, like through his backflip off the piano, to the well-known drumming sitting atop the audience that he does.
Slower moments like 'Neon Gravestones' saw the audience fall silent, paying respects to the heartfelt lyricism in the song, before kicking it back up a notch for the likes of 'Pet Cheetah'. Closing out the show with 'Leave The City' and 'Trees', Joseph promised to return again - to what will be the band's sixth show in our country, which is no doubt already at the top of many a fan's wish-list.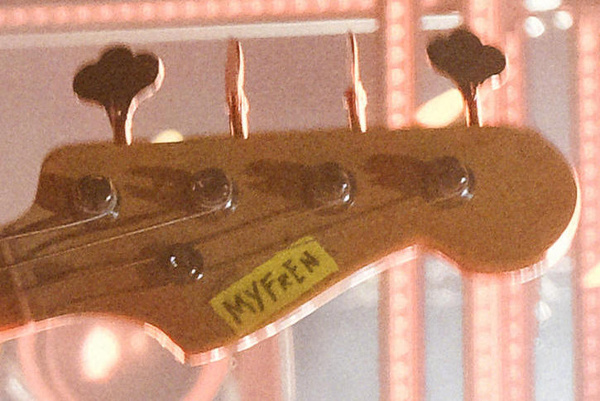 Set-List:
Jumpsuit
Levitate
Fairly Local
Today's Your Day (interlude)
Stressed Out
Heathens
We Don't Believe What's On TV
Can't Help Falling In Love (Elvis Presley cover)
The Judge
Lane Boy
Nico And The Niners
Taxi Cab
Neon Gravestones
Pet Cheetah
Holding On To You
Ride
My Blood
Morph
Car Radio
Encore:
Leave The City
Trees
Load next