Haim - 'The Wire' & 'Forever' live on Jimmy Kimmel.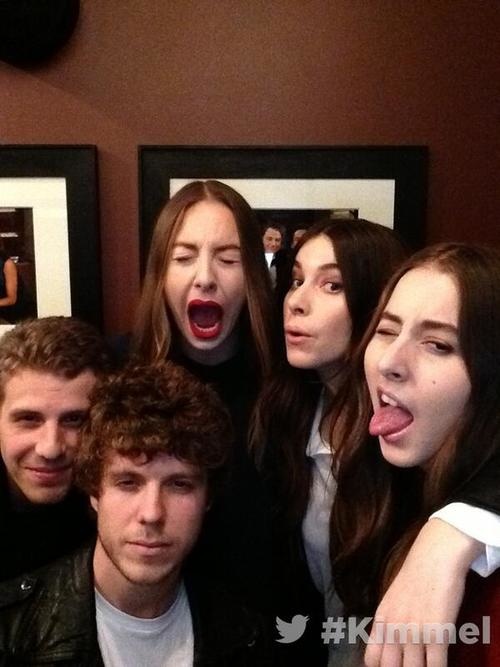 My favourites, Haim[!!!] appeared on 'Jimmy Kimmel Live' tonight to perform their latest and debut singles, 'The Wire' and 'Forever'.
I think that the uploaded videos may be slightly out of sync... but they were SO GOOD!
I LOVE HAIM.
Watch both performances below...
P.S. Click here to read/watch our latest interview with Haim!