Interview: 2020 Must-Know - Thea
Interview: 2020 Must-Know - Thea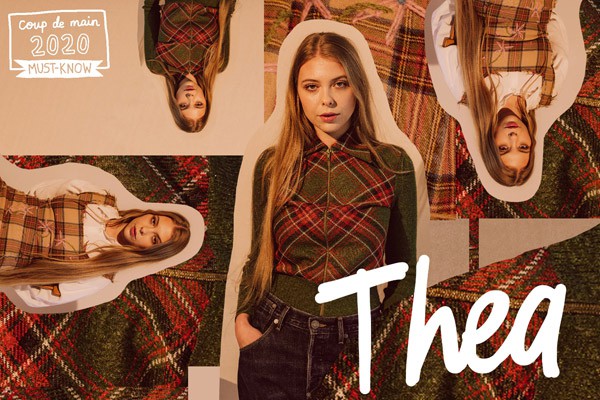 "I found a friend within myself / I look to her for help / Instead of someone else," shared Thea Morgan-Murrell in last year's 'Soon Enough', extolling the virtues of self-care and the importance of being your own best friend, all wrapped up in a sassy ode to character development.
You've heard Thea's signature powerhouse vocals already. Her back and forth with Rex Orange County on 'Apricot Princess' duet 'Sycamore Girl' and angelic fourth wall cameo in 'Never Had The Balls' are firm fan-favourites, and now with four songs of her own released now (with new song 'TwentyTwo' out today!) and the promise of upcoming live shows, it's only a matter of time before the rest of the world is as adoring of Thea as those already in the know.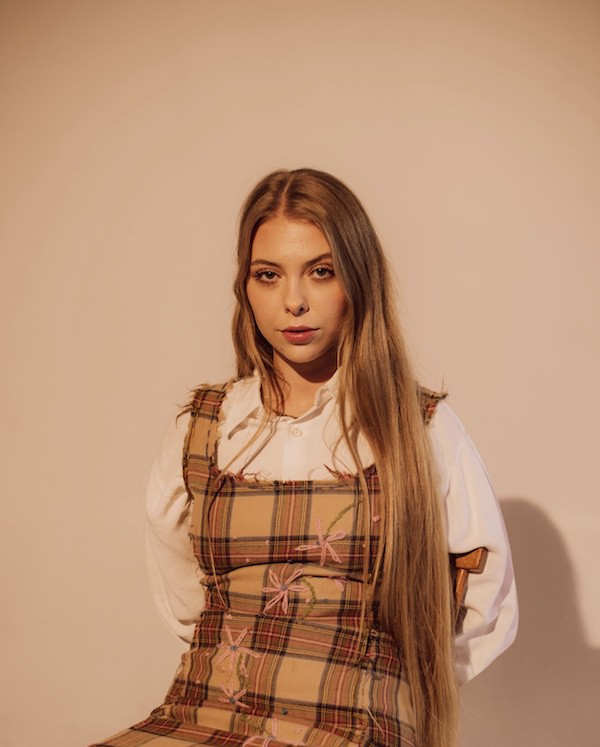 MUST-LISTEN: 'Soon Enough' and 'TwentyTwo'.
YOU WILL LIKE, IF YOU LIKE: Alexandra Savior, Maggie Rogers, Feist, Tennis, Adele... and clearing time in your schedule just for yourself.
COUP DE MAIN: 'Soon Enough' is the self-care anthem we have been waiting for! Why is it important to realise that the most important relationship to nurture is the one you have with yourself?
THEA: It's important to nurture the relationship you have with yourself for many reasons. If you're someone who continuously feels let down by other people, it's important to have your own back so that you can deal with it yourself accordingly. Whilst sometimes we all need to rely on others, it's not good if it's a substitute for relying on yourself first. Being your own friend allows you to treat yourself kindly and with respect, which will end up having an effect on how others treat you. Enjoying time alone/to yourself is very important for growing and learning - it's something I've started to appreciate and enjoy.
CDM: What are your self-care tips?
THEA: My self-care tips would simply be to focus on what you love, create a plan, and attack. Always listen to yourself and treat yourself respectfully according to how you're feeling that day. Work hard on what you what to achieve but also allow yourself those down days - work smart, not loads. I once wrote a song called 'Do Little You Proud', and it was about going through life knowing that you could stand in front of the little version of yourself and tell them that you're doing it, and that they should be proud.
CDM: In 'TwentyTwo' you talk about wanting to "love without any thought" and "without thinking it over". If love is an instinctual feeling, why do we let thoughts complicate it?
THEA: 'TwentyTwo' is essentially a love letter to my other half, reassuring that what will be will be. Young relationships are difficult at the best of times, especially one where there are enormous pressures on you as a result of the paths you have chosen. It's important to focus on the love and not disproportionately on all the other shit... By planning, analysing, and stressing over every detail, you can easily miss what's important in the here and now. We're all guilty of this, and it comes from immensely loving someone. This creates fear which sets in as an instinct to survive and that's why it's so common.
CDM: Lily Allen and Taylor Swift also have songs called '22'. Is there a special significance about that age?
THEA: I don't think that the specific age of 22 is significant, I think that being 18-22 is just generally a tough time for a lot of people. Nearly everyone is new out of education and on their own schedules, figuring themselves out and growing into mini adults.
CDM: Having been hard at work on new music last year, have you learnt anything new about songwriting?
THEA: I haven't necessarily learnt anything new about songwriting, I've just learnt a lot about myself and how I best work when it comes to writing down how I feel. I have learnt a lot more about production though - I've co-produced each song with my two friends and have loved being a big part of how the songs sound as well as the songwriting.
CDM: Do you write your lyrics specifically for the songs, or do you write poems or prose and then evolve them into song-form?
THEA: This usually depends! Many of my songs have started from poems/notes on my phone that I've written down whenever I've had a moment to myself. However, sometimes when working on a body of work it's helpful to see your end goal and really hone in on what you want to get across in each song. Speaking on behalf of myself and probably a lot of other people, there are no rules when it comes to creating, it happens differently every time and I believe structure can sometimes be disabling for creatives.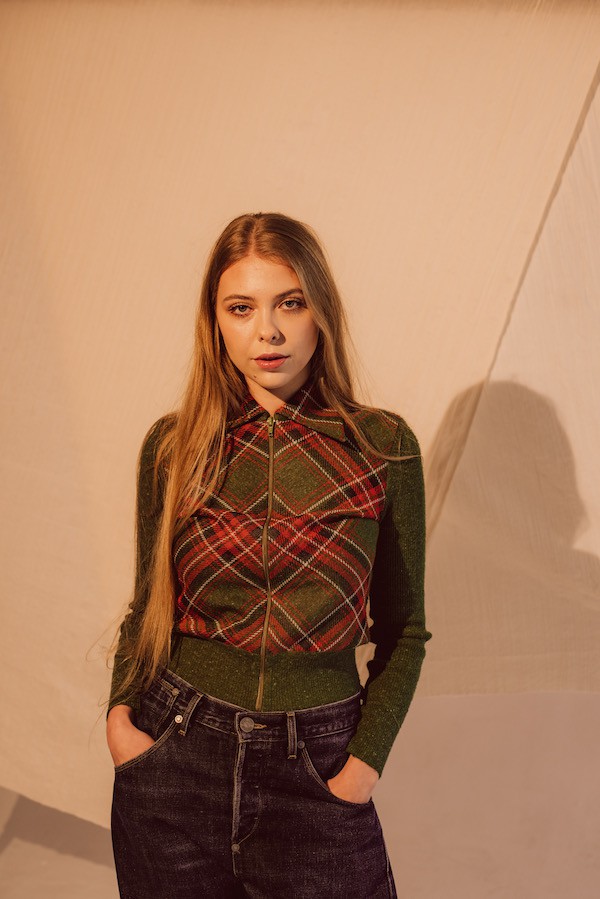 CDM: Lyrically, what's your favourite song that you've written?
THEA: I'm really proud of 'Soon Enough' lyrically. The subject matter has been a big part of my life over the last sort of four years. I struggled to understand how these events happened and how to put into words how I've been affected by them, so I think I finally hit the nail on the head lyrically with how I was feeling about everything. However there is always room to grow and improve, and that's something I hope to do with my songwriting.
CDM: At what age did you write your very first song ever, and what was it about?
THEA: Soooo... me and my neighbour used to sing a lot together at the piano, and when I was about 11/12 we embarrassingly wrote a song about how much we loved Justin Bieber... I can't deal...
CDM: Do you have upcoming plans to release an EP or album?
THEA: I have definitely been working away on a project... I can't wait to share everything I've been making... I've never worked so hard in my life haha! 2019 will always be a memorable year for me, I learnt so much.
CDM: Will you start playing live shows this year?
THEA: I will be playing shows this year... I'm really excited (but nervous) to get back on stage. I've had such a wonderful experience on stage and the love I receive is humbling. I can't wait to eventually tour around different countries, playing to and meeting the people who support me.
CDM: If you were a country, what would be your national anthem?
THEA: It's gotta be 'Lock Doh' by Giggs hahaha!
CDM: ...and is 'Never Had The Balls' your favourite song on the new Rex Orange County album 'Pony'?
THEA: 'Never Had The Balls' is a proud moment on the album and a display of "unity". It shows encouragement to turn what was a negative situation into a positive. I loved being a small part of this song and the meaning behind it. I love many songs on that album, however my favourite has to be 'Stressed Out'.
Listen to Thea's new song 'TwentyTwo' below...
Load next