Watch: Taylor Swift + Troye Sivan perform 'My My My!' live together + announce 'Bloom' release date.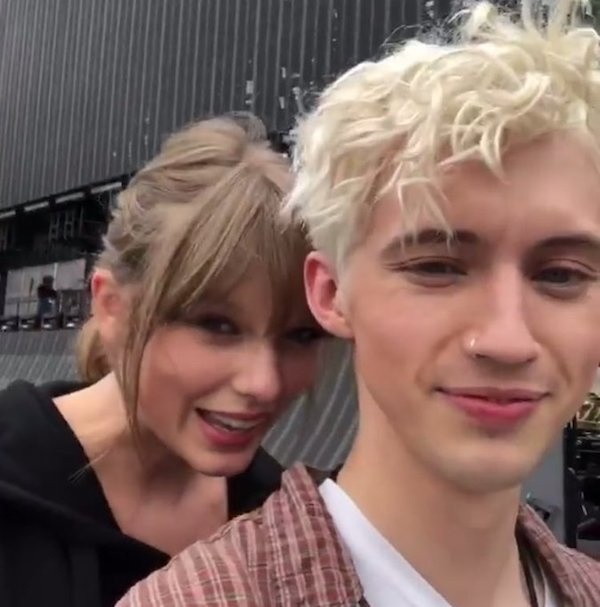 At her show tonight in Pasadena, Taylor Swift brought out Troye Sivan (wearing 'Reputation' merch of course), where they performed a rendition of his song 'My My My!' together live on stage.
She also took it upon herself to announce that Sivan's album 'Bloom' is set for release on August 31st, 2018. Sivan took his Instagram story on a behind-the-scenes look leading up to his surprise appearance, watch the stories below:
Watch clips of the performance below (including some very enthusiastic ones from Charli XCX)…
P.S. Can we please appreciate this adorable photo of Troye's parents with Taylor?!