Must-watch: A teaser for 'Stranger Things' Season 3.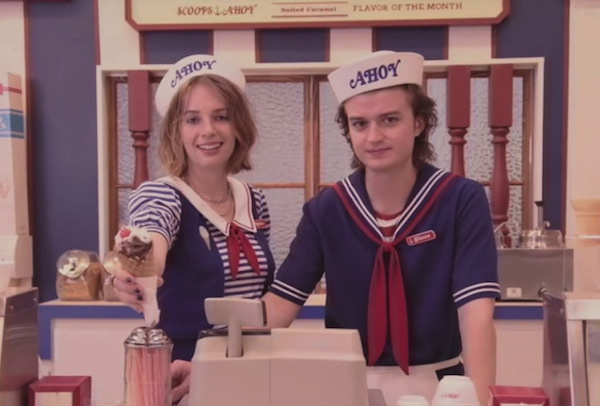 'Stranger Things' has just dropped an excellent new teaser for their upcoming third season, via a commercial for a new shopping facility opening in Hawkins called Starcourt Mall - which features Joe Keery's character Steve Harrington working in an ice-cream shop called Scoops Ahoy.
As observant people have pointed out, the 90-second teaser includes Bruce Springsteen's 'Born In The USA' album and the Tom Clancy book 'The Hunt for Red October', confirming this season will be in 1984.
With no premiere date yet confirmed, the teaser confirms that the mall will be coming "next Summer!" which might indicate when the season will launch.
Watch the teaser below…