Interview: Steve Lacy looking ahead to Laneway Festival 2024 + reflecting on 'Gemini Rights'.
Interview: Steve Lacy looking ahead to Laneway Festival 2024 + reflecting on 'Gemini Rights'.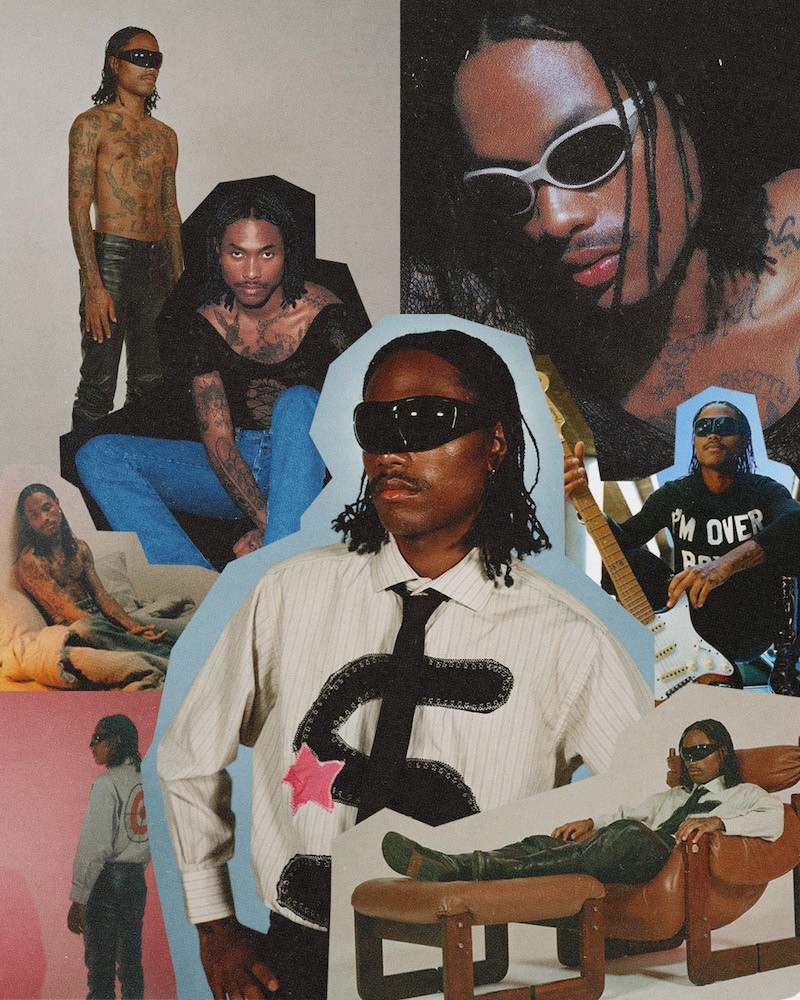 "Insane line-up - I am sooooo excited, love you Laneway Festival," announced Steve Lacy via his Instagram last month, upon everyone's favourite Australasian music festival revealing their forthcoming 2024 edition.
Lacy, who previously performed at Laneway Festival in 2018 as part of The Internet, enjoyed himself so much that he personally asked for a second round of summer camp.
Off the back of a stellar past year (with his sophomore solo album 'Gemini Rights' scoring a Grammy Award for Best Progressive R&B Album, and 'Bad Habit' a certified #1 hit single in his homeland), Coup De Main spoke to Steve Lacy recently to reflect on his past, present, and future...
COUP DE MAIN: How are you feeling about returning to New Zealand and Australia in February to headline Laneway Festival?
STEVE: I'm feeling pretty cool... a little bit nervous, you know? I think this will be my first time as a festival headliner, so it's pretty nerve-wracking.
CDM: Dominic Fike, Paris Texas, and Faye Webster are playing too!
STEVE: Wow, that's so amazing.
CDM: And this will be your first time ever playing solo in New Zealand.
STEVE: Wow, that's very exciting.
CDM: I've heard that your vice is chocolate milk... what other hot tips do you have for any Australians or New Zealanders hoping to find a way into your heart this summer?
STEVE: A nice pair of fitting jeans.
CDM: Okay, noted.
STEVE: And I have a thing for a nice loafer. I think that's always been a thing! I'm wearing some right now. Hold on, look at these! <shows loafers on-screen>
CDM: Is a good loafer and nice jeans, your go-to casual 'fit?
STEVE: I got so many different ones. That's one of them though. I have a lot of different characters.
CDM: I'm excited to see all of your Laneway 'fits.
STEVE: Yeah! Gonna see what we come up with!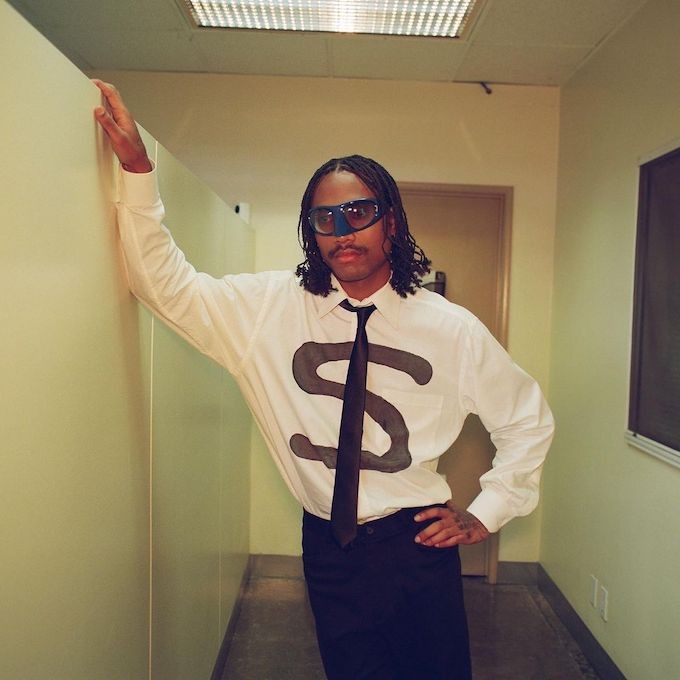 CDM: Listening to your album 'Gemini Rights' really feels like having a conversation with you, and I've always loved that you put so much thought and care into everything you do that it feels like you're building this special world for us all to share in. Is this two-way vibe with your audience something you intentionally factor into your work?
STEVE: With the album being conversational, I think it was an experiment to ask: How would the performances feel? We started the tour last year, and with the shows to now, the response is always pretty different. But I do like to feel like we're connecting, and we're cool, and we're friends. I do this sort of invitation to connect with them, and everyone else around them, about personal things that we can relate on.
CDM: "I'm not for sale," you say in 'Helmet', which feels true of all aspects of Steve Lacy - that you very much are only doing things that you feel are genuine and true to yourself. How do you decide how much of yourself to share with the world? Or which parts of yourself? Especially after all the craziness of 'Bad Habit' last year.
STEVE: I like to think I'm a pretty private person, naturally. Now, gaining more notoriety, I'm a lot more sensitive to when I'm being perceived. I don't share as much because now I'm aware that I am... In the past, when I was just coming up, it wasn't necessarily in my face like that, so I could interact with people more and be online more - it was more fun. I choose to keep a lot to myself now. Even with music, early on I used to post snippets or SoundCloud songs, but now I want to execute everything fully. Some of that I'm like, "I don't want to give that away; I don't even want to say anything about it." And part of that is like certain images or certain style things that I try to do. I also have my private account which is @fitvomit and is just about style and clothes. I use that, and that one's for the super fans, and it's its own little community. I guess it's just a feeling in my chest, or sometimes it's just complete expression, and I just feel like that right now. Sometimes I've had a really strong coffee and I just really feel like trolling online and posting memes and shit.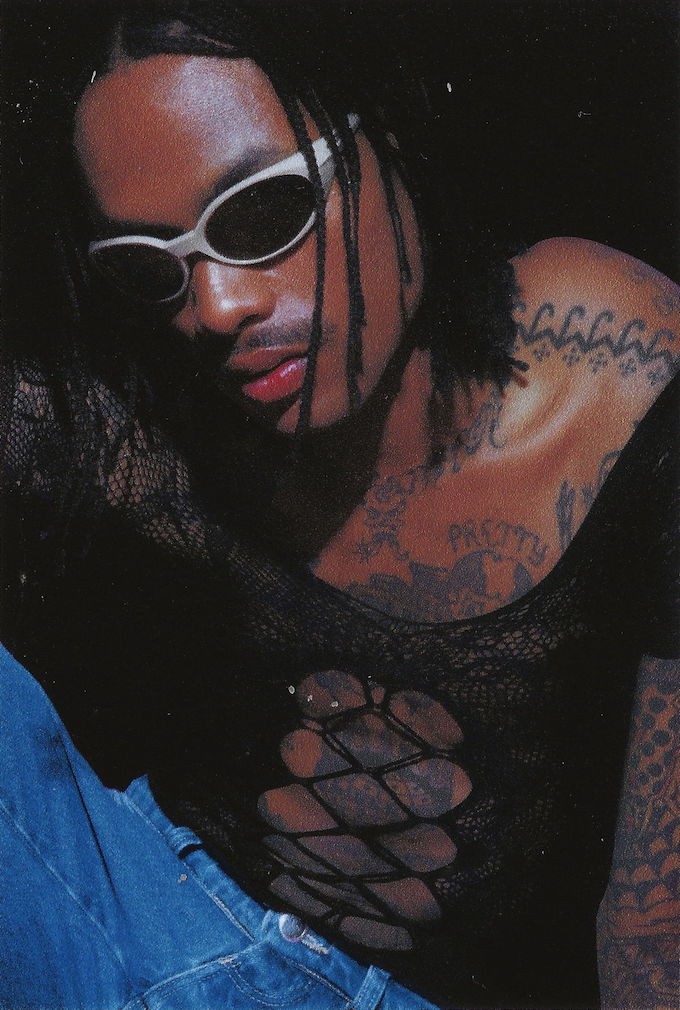 STEVE: You've said that during the creation of 'Gemini Rights' you realised: "Feelings seem like the only real things sometimes." Why do you feel that way?
STEVE: It seems like when I say "real", it seems to be the forefront of everything. It's in my body and it's in my head. It takes over everything. It feels like the realest thing because nothing else does that to me really, you know? An intense feeling does feel like the only real thing sometimes and everything else seems to be just flowing through, and I think when things just move through... I mean, you could debate how real it was with someone, but that's a whole other conversation.
CDM: You've also said that the album represents to you a step in the right direction of wanting to "make love bigger, not smaller" - how does it feel to look back on that sentiment a year on from the album's release? Do you feel like you've made even more steps in the direction of loving bigger since then?
STEVE: You know what? I actually have! It's been cool. 'Gemini Rights' was like a manifesto to what I want, and it's been good. I'm single, but I can feel it happening.
CDM: In 'Cody Freestyle' you address the issue of codependency in a relationship. Is that the hardest part of any relationship, platonic or romantic, that usually one person is more of a giver and the other is more of a taker?
STEVE: I feel so beyond this relationship structure these days like... I can't. <laughs> 'Gemini Rights' is literally me getting over all of that stuff because I was in a crazy codependent thing, and so I got out of it. I've been single for like two years since I broke up and worked on that record, and it's been good!
CDM: Live your best life!
STEVE: I'm always open to connections and relationships, but I just really want a very specific thing.
CDM: If a museum were to ask you to curate a Steve Lacy exhibition right now, what are five things you think would be the most important to display within the exhibition?
STEVE: That's a good ass question. I think I would definitely put the iRig in there that I plug into my phone. I would put the 'Apollo XX1' orange chair in there; the Verner Panton chair in there. Actually no, I'm not gonna put those in there because they acting funny with me so I'm not even gonna give them that! But I would put the S shirt in there. Probably the flannel... no, that's irrelevant. I mean, it's cool... I think the last few items: I would put the guitar and the bass that was on either side of me on the 'Steve Lacy's Demo' album cover. I don't think that's the best curation, but that's just from on the top of my brain.
CDM: I'm ready to go see that exhibition.
STEVE: I think if it was really down to five, I would really think about that really hard for a while.
CDM: Start thinking about it now, so that when someone asks you one day, you're already prepared and ready to go.
STEVE: Off the top of my brain, that's what I would choose, but five is such a small limited number so everything needs to be very specific.
CDM: In 'Static', you say, "If you had to stunt your shining for your lover, dump that fucker," which I feel stands up as its own standalone important life lesson even outside of that song specifically. What are your favourite lyrics from 'Gemini Rights'?
STEVE: Yeah, that song is blessed! I love in 'Helmet' where I say, "Man, what the hell?" Because it just sounds so funny. This is something we say in conversations, and you'll just be talking about something like, "Man, what the hell?" <laughs> I love that, just for personality points. It's one of my favourite lines. I think 'Static' is probably my favourite overall just because that's probably one of my most vulnerable and most honest songs. And I think that song is super cool to me, that younger people, or just people in general, have that song to listen to - that an artist that they like talks about things like that. I don't have a 'Static' from any one of my favourite artists, so I think that song is one of my favourites.
CDM: You made more than 300 songs while working on 'Gemini Rights', right? What happens to all of your scrapped ideas?
STEVE: I don't know, I kind of rework them. I feel like once it happens, I'm on to the next. I listen to stuff back but I'm in different processes when I'm in something else, like the 'Gemini Rights' process is different from this one now. I just do things and I let them go. Maybe I'll play it for someone who's looking for stuff and maybe they might like something, but yeah, they just sit around.
Steve Lacy will headline Laneway Festival 2024 across Australia and New Zealand this summer from February 3rd to 11th. Tickets on sale now here.
Load next