Review: Sia, Charli XCX and MØ - Mt Smart Stadium, December 2017.
Review: Sia, Charli XCX and MØ - Mt Smart Stadium, December 2017.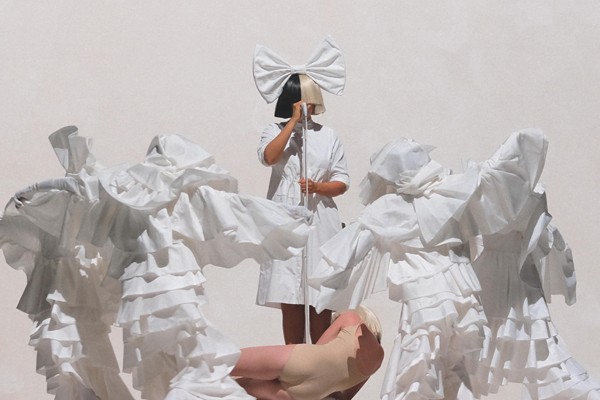 With an enormous catalogue of pop hits to her name, tied with the fact that she rarely tours, the excitement for Sia's show at Mt Smart Stadium last night was palpable - although the show was not what many people expected.
With a trifecta of other female performers opening for her, New Zealand's Theia was up first, followed by the ever-energetic Charli XCX. Having only previously performed in New Zealand as part of a one-off iHeartRadio show, Charli treated the crowd to newer songs of hers - the obsessively catchy 'Boys', and 'Number 1 Angel' mixtape track 'Dreamer', between older hits, 'Fancy', and 'Boom Clap'.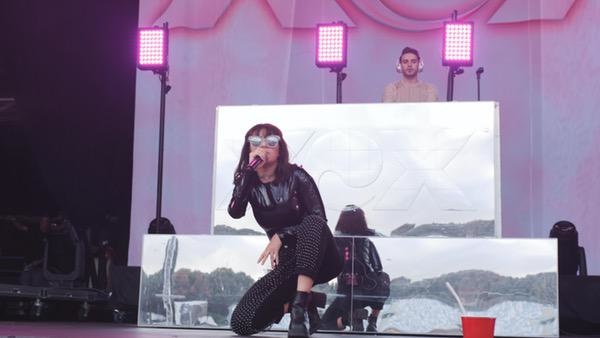 Next up was MØ, whose performance was one of the highlights of the night. One of the only performers of the night with a band (Theia too had a band, but Charli XCX just had a DJ), MØ enthused over and over with her excitement to be performing in New Zealand - and won over many an audience member with her unique blend of electronic pop. From songs from her 'No Mythologies To Follow' album of 2014, to newer collaborations with Major Lazer and Snakeships, her performance had something for everyone. 'Final Song' and 'Lean On' closed out her set, leaving the audience full of energy for Sia's set.
When Sia took to the stage at 9pm sharp alongside 15-year-old Maddie Ziegler, a little confusion occurred as to what the show actually was. Sia stood towards the back of the stage for her entire set hidden behind her black and white wig, leaving the rest of the space for Ziegler (and occasionally other dancers) to do her thing - her thing being, embodying each song through her incredible and awe-inspiring dancing.
Sia's vocals couldn't be faulted at all throughout the 90-minute performance - from her own rendition of 'Diamonds', to the epic 'Chandelier'. During each song, the screens on either side of the stage would show a polished and pre-filmed version of the choreography (sometimes featuring different performers such as Paul Dano and Kristen Wiig) that was happening in unison on-stage, giving a sense of unity to the show.
Songs like 'Soon We'll Be Found' were highlights for their theatrics - with Ziegler dancing with a shadow puppet on the yellow backdrop behind her, and 'Fire Meet Gasoline' saw a fitting red backdrop for the dance choreography.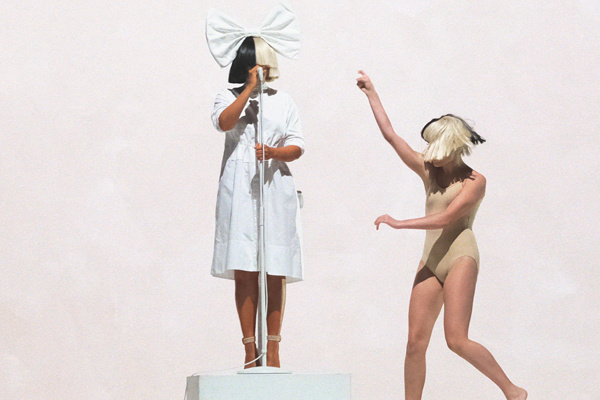 Though this entirely unique way of presenting a pop music show has been described overseas by critics as both underwhelming and disconnected, it managed to ultimately push the boundaries of what we consider live music to be - offering an different way to experience music, through what can only be called minimalist performance art.
With the rare words, "Thank you so much," preceding the final song, an encore of 'The Greatest' took us to the end of Sia's set-list, before a final film played on the screens, which showed Ziegler walking backstage, taking us to finally, see an un-wigged Sia.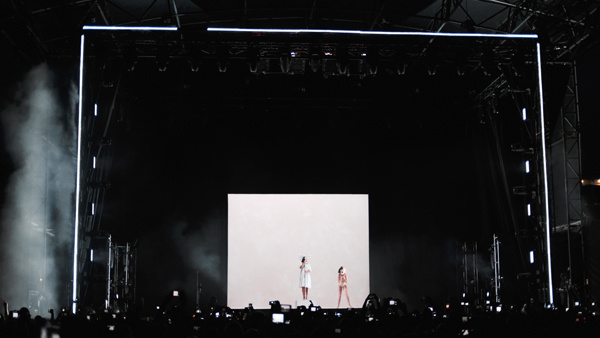 Theia Set-List:
Silver Second
Champagne Supernova
Treat You
Everything
Roam
Charli XCX Set-List:
Dreamer
I Love It (Icona Pop cover)
Break The Rules
Boys
Dirty Sexy Money
After The Afterparty
Fancy
Boom Clap
MØ Set-List:
Roots
Nights With You
Kamikaze
Get It Right
Don't Leave (Snakehips & MØ cover)
Cold Water (Major Lazer cover)
Pilgrim
Turn My Heart To Stone
When I Was Young
Final Song
Lean On
Sia Set-List:
Alive
Diamonds (Rihanna cover)
Reaper
Big Girls Cry
Bird Set Free
One Million Bullets
Cheap Thrills
Soon We'll Be Found
Fire Meet Gasoline
Elastic Heart
Unstoppable
Breathe Me
Move Your Body
Titanium (acoustic David Guetta cover)
Chandelier
Encore:
The Greatest
Load next