Review: Florence + The Machine's 'How Big How Blue How Beautiful' album.
Review: Florence + The Machine's 'How Big How Blue How Beautiful' album.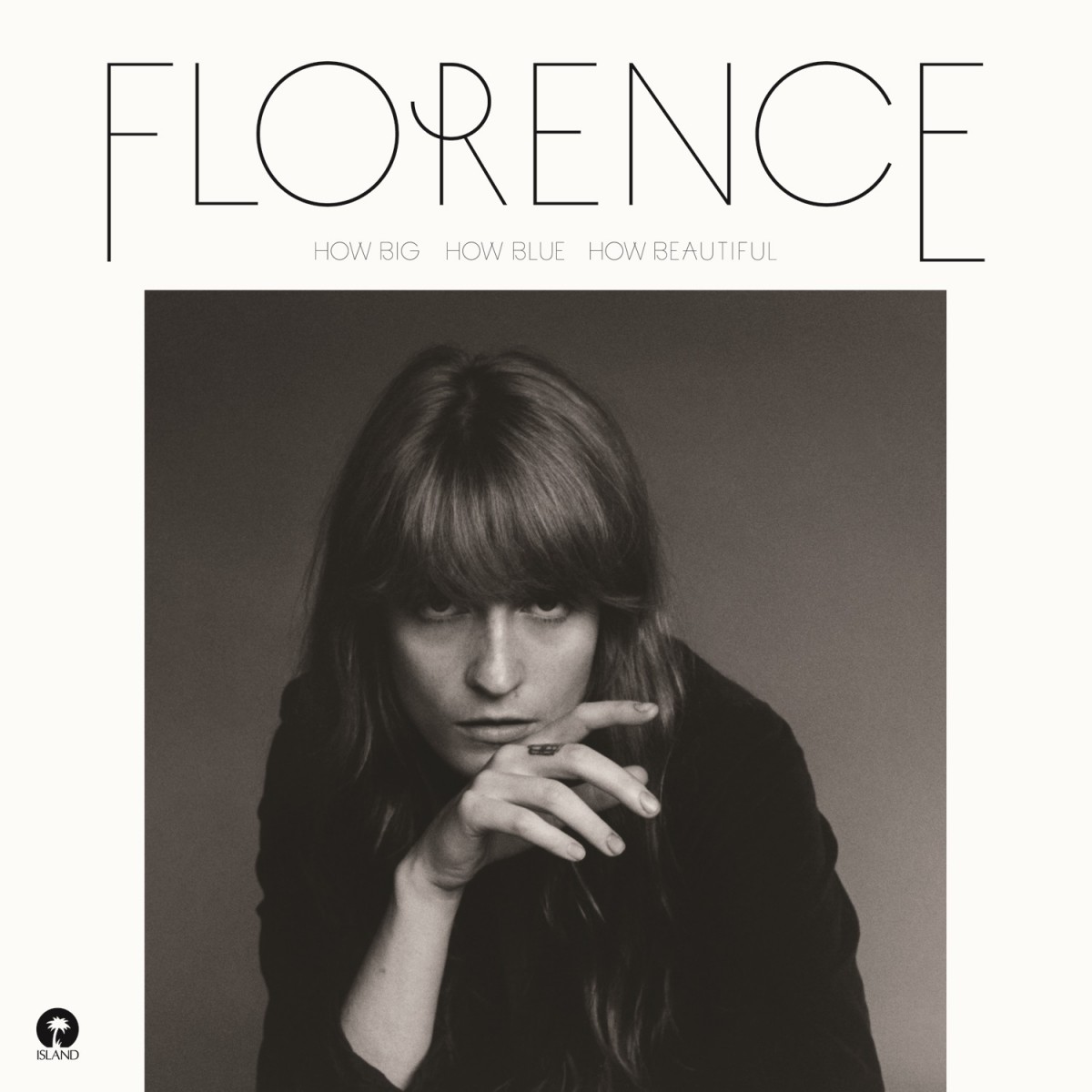 Florence Welch is the patron saint of dancing on tabletops, crying into your pillow, storm chasing, out-of-body daydreaming, and making leaps of faith so high that your heart jumps right out of your chest [and you break your metatarsal in front of 90,000 people at Coachella].
So it's fitting then, that the motif for Florence + The Machine's third studio album, 'How Big How Blue How Beautiful', is that of two alchemical symbols bookending each other, with the symbol for air sitting atop the symbol for water. This metaphor of divergent elements coexisting within one body is one that runs strong in the veins of all Florence's work, both lyrically and sonically, from the opening-line of the record's title-track ("Between a crucifix and a Hollywood sign..."), to the almost a cappella first verse of 'Delilah' which ascends into an antagonistic howling bridge.
In comparison to the everything-but-the-kitchen-sink arrangements of Flo's last album, 'Ceremonials', HBHBHB instead lets loose Welch's voice to explore uncharted waters, which she relishes in showcasing on the vivacious African choral influenced 'Third Eye' and the Motown-esque vocal trill refrains of 'Caught'. But even though every song is the product of heartbreak and a love lost, Welch has never sounded this fearless and so full of life. These songs sound like letters an out-to-sea Florence has written to help guide her home; it's like the twenty-eight-year-old has summoned her very own life-coach into existence, choosing to fight back against the cacophony of self-inflicted chaos that beleaguered her attempts at learning how to exist in the real world outside of tour-life.
She says: "It was sort of a crash landing. I guess although I've always dealt in fantasy and metaphor when I came to writing, that meant the songs this time were dealing much more in reality. 'Ceremonials' was so fixated on death and water, and the idea of escape or transcendence through death, but the new album became about trying to learn how live, and how to love in the world rather than trying to escape from it. Which is frightening because I'm not hiding behind anything but it felt like something I had to do."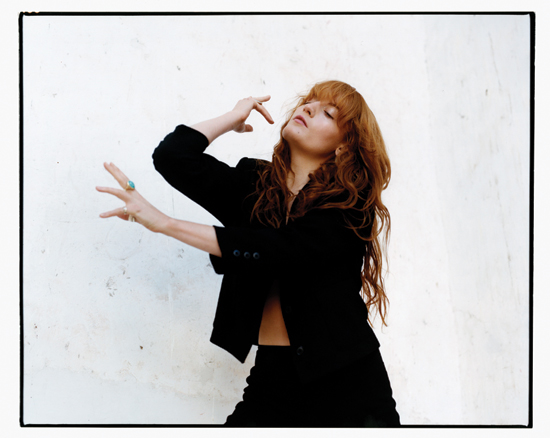 The album's lead-singles and opening-tracks, 'Ship To Wreck' and 'What Kind Of Man', are anthemic and electric. They're bonafide crowd-pleasers and sure to go down a treat this year at upcoming shows, as well as populate social media with quotables such as STW's "I can't help but pull the earth around me to make my bed," and "The chair is an island darling, you can't touch the floor." They're also, technically, the biggest show tunes on the record, but this in no way a bad thing. With the album's opening-line being, "Don't touch the sleeping pills, they mess with my head," it's obvious that this is a very different kind of Florence Welch from any that's been encountered in pop-culture history, previously. If the gothic imagery of 'Ceremonials' was a state of lucid dreaming, it appears that Florence is now wide awake and ready to be forthright.
The album's title-track solemnly opens with a heavy-hearted reflection, "We decided to get hurt, now there's a few things we have to burn," before blooming into full-on exultation backed by a three dozen strong string and brass section (who were arranged by Will Gregory of Goldfrapp). About her ode to the Los Angeles skyline, Florence says: "'How Big How Blue How Beautiful' was the first song I wrote for this record, literally as I just came off tour, and then I went off and had this incredibly chaotic year, and that all went into the record. But in the end, the feeling of How Big How Blue is what I came back to. The trumpets at the end of that song - that's what love feels like to me. An endless brass section that goes off into space. And it takes you with it. You're so up there. And that's what music feels like to me. You want it just to pour out endlessly, and it's the most amazing feeling." Florence isn't wrong. The 'How Big How Blue How Beautiful' extended horns outro will literally give you life - and as evidenced by the album's first trailer/teaser video, it's also powerful inspiration to motivate one's self to engage in some interpretive-dance.
"Some things never sleep" sings Florence in 'Queen Of Peace', and you get the feeling that one day (in the far off future, of course), that may well be the inscription on her headstone. But for now, Flo is referring not to herself, but instead her ceaseless tormentor, as she leads a controlled cacophony into battle to soundtrack the album's most cinematic outburst, with strings and horns aplomb.
'Various Storms & Saints' and 'Long & Lost' are among the quieter moments on the album - the latter of which features sparse instrumentation and allows Florence's vocals the most breathing room of the entire record, and the former enveloping itself in layers of comforting backing-vocals. But brace yourself for the chorus of 'Long & Lost' - when Welch asks, "Is it too late to come on home?", your eyes are sure to start swimming.
Free spirit and fantastical creature of whimsy and flight that she is, Florence Welch further adds to her own mythology throughout the lyrics of the new album, which 'Various Storms & Saints' is a prime example of. From "I am teaching myself how to be free," to "find a rooftop to sing from, find a hallway to dance" and "hold on to your heart, don't give it away," Flo continues to be the quintessential spirit animal for hapless romantics everywhere.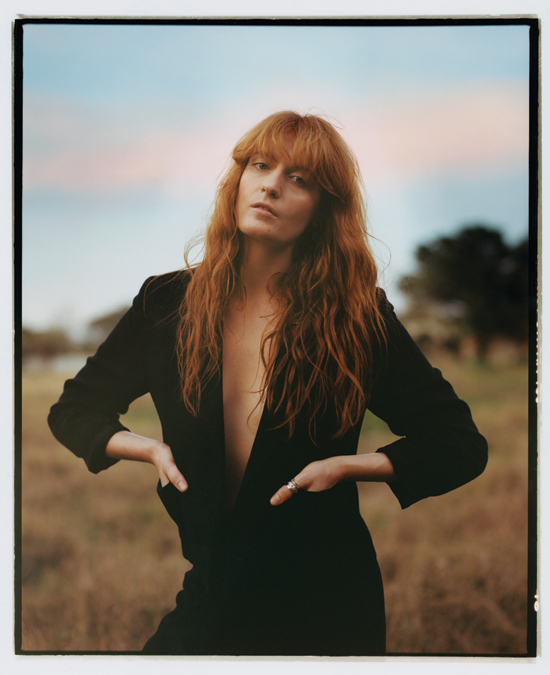 In interviews to promote the new album, Welch has candidly spoken about the two contradictory and conflicting sides to her personality - one calm and nurturing, the other being chaotic and self-destructive - which she tried to unite in the making of the record. Track six, 'Delilah', features back-and-forth vocal refrains - like the two sides of Florence debating with each other ("'Cuz I'm gonna be free and I'm gonna be fine / Maybe not tonight") - as she relives the emotional trauma of waiting for a phone call that never came. Welch told the UK's Sunday Star Times that: "I was in the most beautiful place in the world, refusing to go outside, just a sea of tears and confusion. I was losing my mind waiting for someone to call me back. Someone asked me if that song was about waiting for a drug dealer. It wasn't, but, I mean, kind of." Hold me, please.
At some stage in the (hopefully not too distant) future, you will find yourself at a Florence + The Machine show. And at this show, there will be a song that you wave your cellphone around like a lit-up flag to - or your lighter if you're feeling particularly rebellious - and the arena will feel like the night sky come alive. And that song you're singing (and weeping) along to? That song will be 'Caught'. Laying herself bare - "It's the hardest thing I've ever had to do, to try and keep from calling you. Well can my dreams keep coming true? How can they, 'cuz when I sleep I never dream of you" - this is Florence's most relatable song ever, completely devoid of metaphors and allegory. Before she even gets to "I can't keep calm, I can't keep still, pulled apart against my will," I guarantee that you will have already lost your mind. And if like me, 'Breaking Down' was one of your favourite 'Ceremonials' songs, then this is definitely the one for you.
"I am the same, I am the same, I'm trying to change," yells Welch with all the full force of her lungs on track nine, 'Third Eye'. With the steely resolution of someone who has come full circle and is now owning up to their own mistakes and failings, she consoles herself: "Hey, look up! You don't have to be a ghost here amongst the living. You are flesh and blood! And you deserve to be loved you deserve what you are given." If Welch's life were ever to draw a parallel with 'The Lion King', this song would be what it sounded like - a triumphant circle of life. Much of Florence + The Machine's magic is rooted in Welch's extraordinarily singular lyrics, and on 'Third Eye' she bats a home run with "that original lifeline" - resurrection has never sounded so good.
'St Jude' is a soul-stirring masterpiece. If ever a song deserved to be treasured above all for its ability to render a human insensible, it's 'St Jude'. Demanding 100% of your empathy, Florence makes you walk three minutes and forty-five seconds in her shoes - "And I'm learning, so I'm leaving, and even though I'm grieving, I'm trying to find the meaning, let loss reveal it" - as she musters the courage to let bygones be bygones.
The mythos of Florence Welch draws strength from one never quite knowing if her glass is half-full or half-empty, and HBHBHB album-closer, 'Mother', lends credence to this mystical ideology. Although the tune is the closest thing we've gotten thus far to a 90s funk-jam from Flo - the bass-line is very funky, FYI - and the chorus is a big sing-it-out type of number, Welch implores, "I belong to the ground now, I want no more than this." Well, where does that leave us Florence? "Leave me just like this," says she,  and then ninety-four seconds later she demands, "Mother, make me a bird of prey, so that I can rise above and let it fall away." It seems that a better question is not if Florence's glass is half-full or half-empty, but instead, how infinite is Florence's glass? And is it strong enough to bear the brunt of an acute sensory offensive? Which in musical-form, I imagine, is what the psychedelic jam-out outro of 'Mother' sounds like - Tame Impala will be proud, truly.
On the third Florence + The Machine album, Welch gets real and leaves behind the aloof trappings of her past reveries. You've got to hear it to believe it, but your heart will just never feel the same again. So continue your ascension Flo; I hope you're in it for the long haul.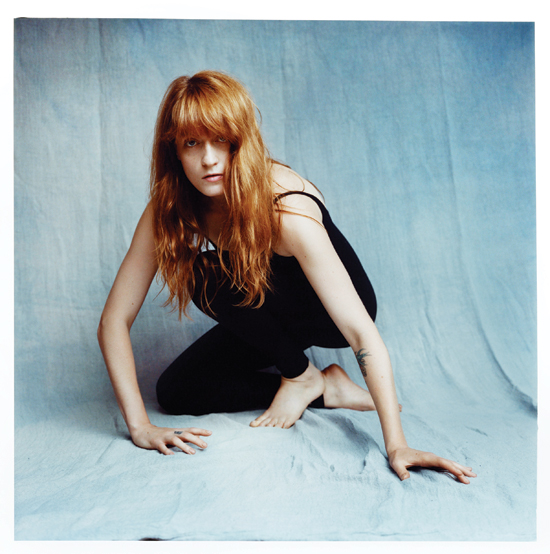 Track Listing:
Ship To Wreck
What Kind Of Man
How Big How Blue How Beautiful
Queen Of Peace
Various Storms & Saints
Delilah
Long & Lost
Caught
Third Eye
St Jude
Mother
DELUXE EDITION: BONUS TRACK THOUGHTS!
'HIDING'
"If you give a little, so will I..." - you really gonna keep playing with our emotions even in bonus tracks, Flo? With slick production, this song pops in all the right ways, but it's easy to see why it's not an actual album track.
'MAKE UP YOUR MIND'
If you find yourself missing harp-sounds on the rest of 'How Big How Blue How Beautiful', then just play this on repeat. I repeat: This is the only song with harp on it on the entire album.
'WHICH WITCH' (DEMO)
Every bit as magical as you'd hope from the track's title, it's highly disappointing that this song didn't make it out of demo-form and onto the album - this is 'Landscape' demo frustration all over again. But even in demo-form, the song still features a chilling a cappella vocal outro and backing from horns and a gospel choir backing-vocals. "It's my own heart, don't try and test it, it's mine." You're killing me, Florence.
Watch Florence + The Machine's 'How Big How Blue How Beautiful' album teaser and the 'Ship To Wreck' music video below...
Load next