Review: Catfish And The Bottlemen's album, 'The Ride'.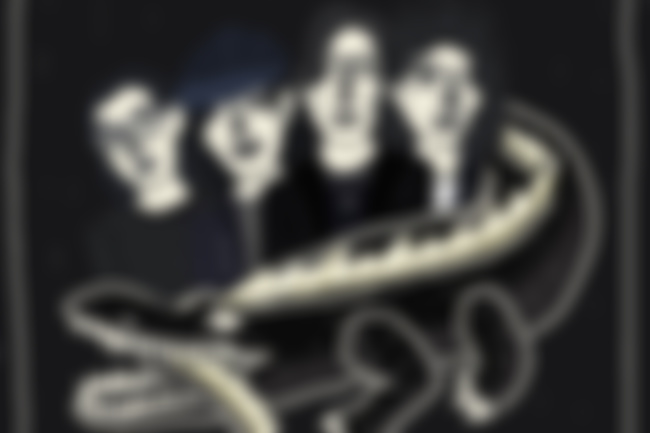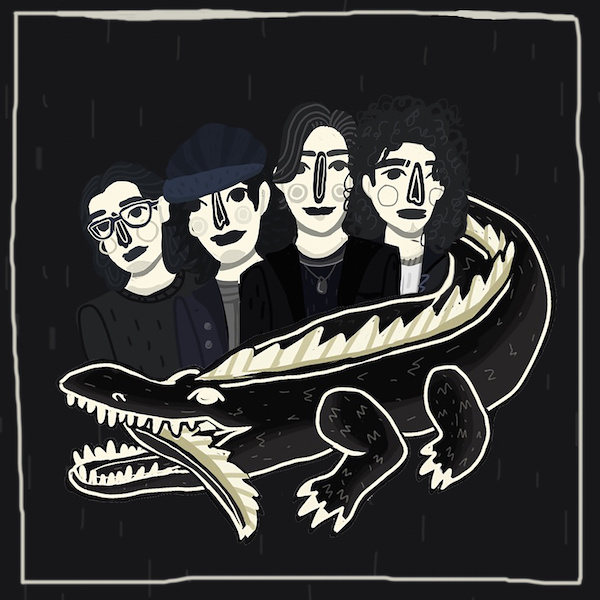 "Does he meet you with heart-shaped balloons?" asks Van McCann on 'Red', a new album cut from Catfish And The Bottlemen's sophomore offering, 'The Ride' - which might as well be the ethos of both Van, his band, and their new record. This is modern heart-on-your-sleeve romanticism, but without the naive rose-tinted glasses of pop radio.
'The Ride' is the follow-up to 2014's 'The Balcony', and there's a clear maturation of sound within it. Though thematically similar to their debut offering, both musically, and lyrically, the new album is a guileless progression. And it's a progression the band is aware of too, with Van recognising the fact that as they play larger venues, they've got to create larger songs to fill these spaces, and the 11 tracks that make up 'The Ride' are a reflection of this.
In 'Anything', Van earnestly promises, "Anything you need at anytime at all / I want you to phone me," and pays tribute to the importance of compromise in relationships in a sincerely heartfelt chorus. Lock up your emotions 'cuz the honesty expressed within Catfish And The Bottlemen's lyrics is wholly endearing. Van says, "I can only write about real stuff. I can only write about the person in front of me. And I write the lyrics for the person in front of me. The music is for the people at the gigs. But the story is definitely directed at someone." Perfectly pairing his own deeply personal experiences with universally relatable lyrics, this is a competently crafted collection of songs, none moreso than 'Red', in which Van's jealousy of a new relationship is self-aware, singing, "Can he do what I do for you?... How about you love me again?"
For fans of the more acoustic style Catfish, the album will not disappoint. Both 'Glasgow' and 'Heathrow' are emotive and intimate, and provide an opportunity for Van's lyrics to really shine atop of a less intense guitar line. But never fear, there's also plenty of epic guitar lines - 'Oxygen' contains one of the catchiest guitar riffs on the album, and an off-the-cuff-sounding solo.
The album closes with 'Outside', a song which contains one of Van's favourite lines, about which he says, "There's a line in it which sounds like Elton John… but heavier. Like Elton John if he'd lost his shit." Coming in at just under 40 minutes, the album feels somewhat brief, but manages to surmise Van's thoughts - which are just itching to be played live - without feeling incomplete.
At their core, Catfish And The Bottlemen are a live band, and an incredibly hardworking touring band at that. Touring is what has grown their fanbase to the Brit-Award-winning place it is today - and listening to 'The Ride' is particularly thrilling when imagining these songs transferred into a live setting. Songs like 'Red', 'Anything', and '7' have already become a staple part of their current set, and despite the album not yet being out, the band's fans are already singing along word for word at shows - a fact that we can attest to having attending their recent London show.
'The Ride' is sure to take Catfish And The Bottlemen to higher heights than ever before, and I can't wait to see where they end up come year's end.
OUT OF 10:

YOU WILL LIKE, IF YOU LIKE: The 1975, Wolf Alice, Arctic Monkeys, The Last Shadow Puppets, The Vaccines, Gengahr, Circa Waves, Swim Deep… and 2016 romanticism.
IN EMOJI-FORM:
VAN MCCANN SAYS: "Now that we're getting booked for bigger stages, we needed an album that could take those stages. It's like each time, putting the songs in the gym and training them up. Taking them up a weight."
LIFE LESSONS LEARNT:
- "Oxygen's overrated." - I'm not sure Van ever took Science class.
- "Postpone it, and tell them love's got you." - It's a fair enough excuse for cancelling plans, right?
- "When things are never looking up, we were brought up not to notice." - This is one of Van's favourite lyrics on the album, and I can see why.
- "Hug her like her mother would." - Hugs are great. Hugs make everything better.
- "I'd love you but I need another year alone." - You gotta learn to love yourself before you can love others.
MUST-LISTEN: 'Glasgow', '7', 'Red', 'Heathrow', 'Oxygen'.
MUST-WATCH: